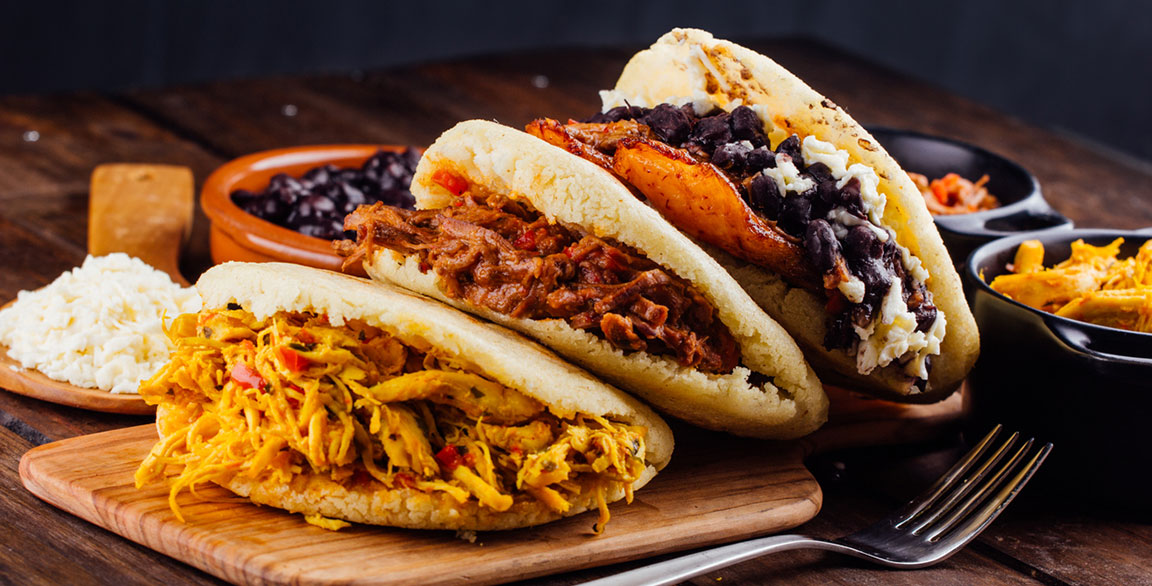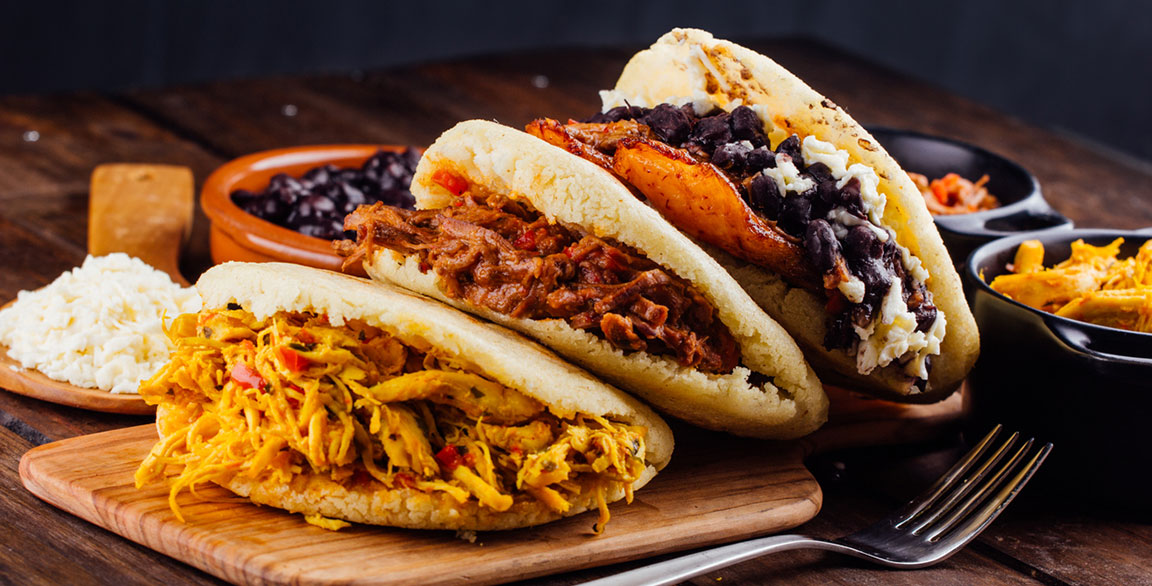 South America continues to be a hot zone of culinary inspiration, thanks to flavorful ingredients and a myriad of cultures steeped in rich food traditions. In this case, the authenticity of both Venezuelan-style arepas (fried corn flour dough stuffed with a variety of savory fillings) and Colombian-style arepas (fried corn flour dough typically served plain or stuffed with cheese) is merging with mainstream American flavors and trending global flavors.
Arepas provide operators with vast flexibility on multiple fronts. They can be positioned across all dayparts as a snack or main meal. The dough can be flavored. Cooking options include griddling, grilling, baking or frying. Serving options range from fillings stuffed inside a fully sealed arepa, or split open like a pita pocket, or folded like a soft taco, or even using two arepas much like traditional sandwich buns. Operations can also cross-utilize warm arepas, featuring them on their own for modern bread service.
Here are culinary thought starters inspired by the versatile arepa:
BREAKFAST
Arepas can rival biscuit sandwiches, with their soft and chewy cornmeal dough paired with savory fillings. Keep fillings simple, focusing on portability and the high quality of every ingredient.
Candied Bacon-Egg-Cheese: Arepa + chopped candied bacon + scrambled eggs + shredded cheddar cheese
Sausage-Egg-Cheese: Arepa + breakfast sausage patty + fried egg + shredded pepper Jack cheese
IN-BETWEEN MEAL SNACK OCCASIONS
Mini arepas can be positioned much like traditional sliders. Go big with flavor and value in this smaller snackable format. This is an ideal format to serve fully sealed or tostada-like arepas.
Taco: Arepa + ground seasoned beef + jalapeño queso
Happy Panda: Arepa + chopped orange chicken + queso fresco crumbles
LUNCH/DINNER
Arepas offer a gluten-free alternative to traditional sandwich buns. Full-sized arepas deliver a visually impactful, premium meal loaded with flavor.
Avocado Chick: arepa + avocado-chicken salad (no mayo) + micro greens
Gaucho Up: arepa + skirt steak strips + chimichurri + grated Jack cheese
MENU SIGHTINGS
New sandwich introductions just keep getting tastier and tastier. Here are arepa examples to kick start your menu development.
Carlos's Special: Over-easy egg and fresh cheese arepa
Zaguan Latin Café & Bakery, Dallas
Pulled Pork: Pulled pork shoulder cooked for nine hours in Caribbean spices, garnished with pickled red onion and cilantro
Café Bolivar, Santa Monica, Calif.
De Pabellon: Shredded beef, black beans, white salty cheese and sweet plantains
Caracas Arepa Bar, New York
Asado Negro: Grass-fed beef roasted for 12 hours with red wine, cumin and sugar cane, served with caramelized onions & Thai chile sauce
Arepa Mia, Avondale Estates, Ga.
El Carnivoro: Combination of our three signature meats all in one: barbecue pork loin, sautéed chicken and beef topped with sharp cheddar cheese
Arepa Culture, Raleigh, N.C.