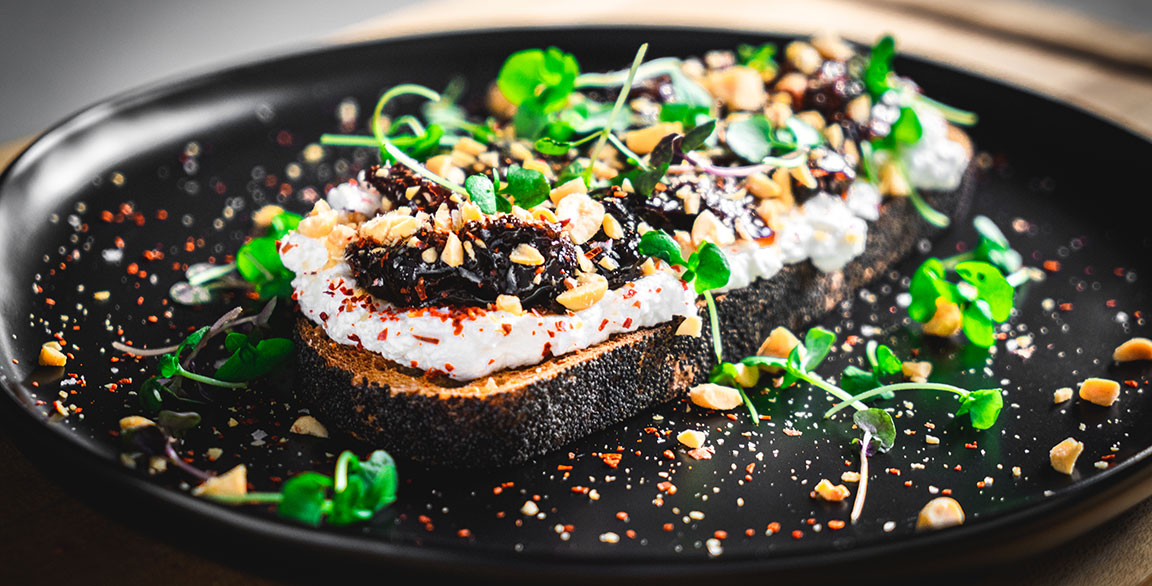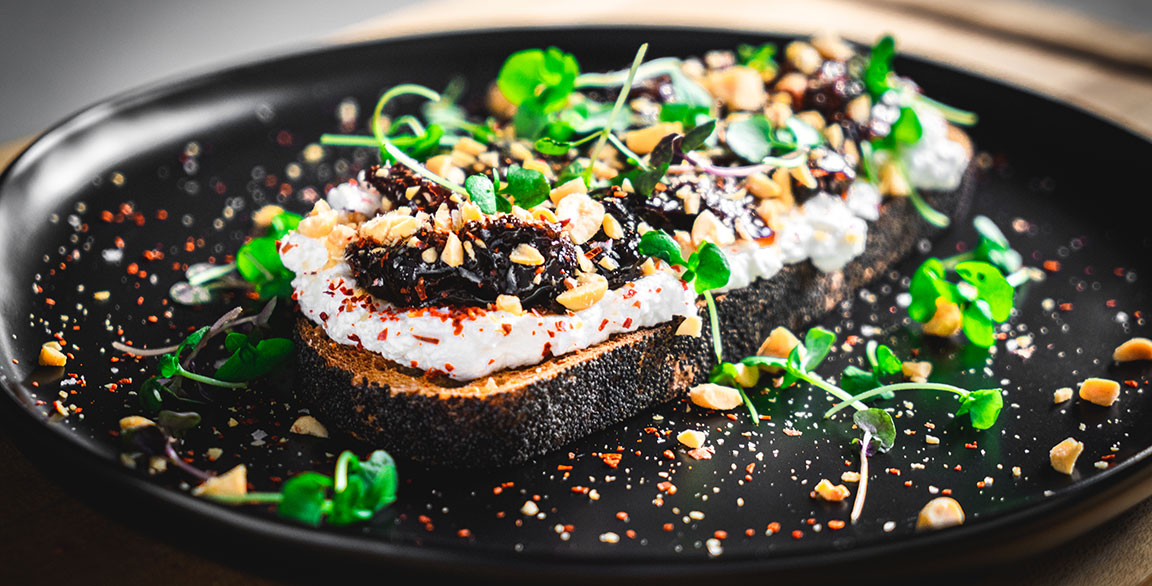 By Mike Kostyo
October 14, 2021
Sauces and condiments can make the meal, and as chefs seek new ways to offer signature items in the a.m. daypart, sauces common to lunch and dinner represent a growing opportunity. From tahini to global hot sauces, creative uses of flavorful sauces, spreads and condiments kickstart the day.
Postino WineCafe, based in Phoenix, combines trending tahini (up 74 percent on breakfast menus) with Calabrian chiles for a tasty drizzle over seeded-avocado toast, served at brunch with a hard-boiled egg, watermelon radish and lemon aïoli. It's also paired nicely as a sauce with sweet potato wedges for a dinnertime snack.
Kat Turner, chef/partner of Highly Likely Café, offers an eclectic all-day menu in Los Angeles. She features her own take on artisan toast by developing a five-spice prune jam made with Chinese five-spice powder, mirin and tart-and-salty umeboshi plum vinegar. Turner serves it over toasted, rustic bread with rich ricotta cheese and a sprinkling of peanuts, micro basil, Korean chile flakes and flaky sea salt. A number of her other standout breakfast items star globally influenced sauces. The Breakfast Sando, served on focaccia, features "melty" sheep cheese, roasted cherry tomatoes, eggs "how you like 'em," and s'chug sauce.
On the new brunch menu at Kevin Tien's Moon Rabbit in Washington, D.C., comfort items with a Vietnamese touch are made memorable with creative condiments. Red eye condensed-milk syrup is drizzled atop the French Toast, while the Chicken & Waffles get a flavor boost from both chile-maple fish sauce and Thai basil butter.
Breakfast sandwiches are an easy and welcome platform for boosts of flavor provided by sauces, spreads and condiments. According to Datassential, crème fraiche, guacamole and hot sauces are poised for growth here. On the BYO Breakfast Sandwich menu at Yolklore in St. Louis, Mo., the choice of toppings includes creamy avocado, jalapeño ranch or a lemon-herb goat cheese, while the mustard aïoli on the sausage, egg and cheddar sandwich gives Derby in Portland, Ore. extra points for differentiation in this category.