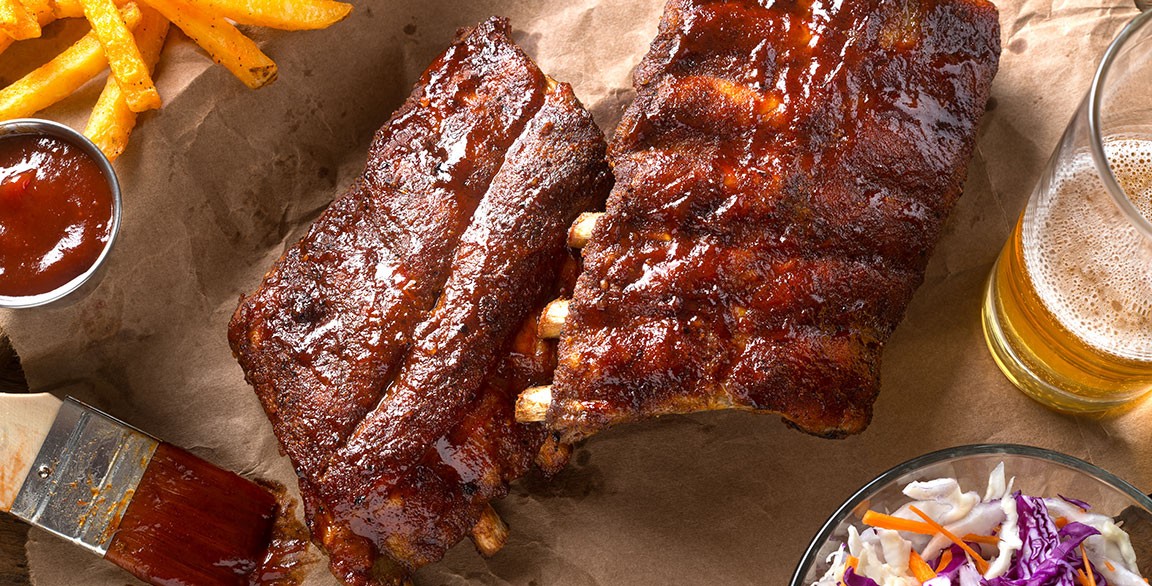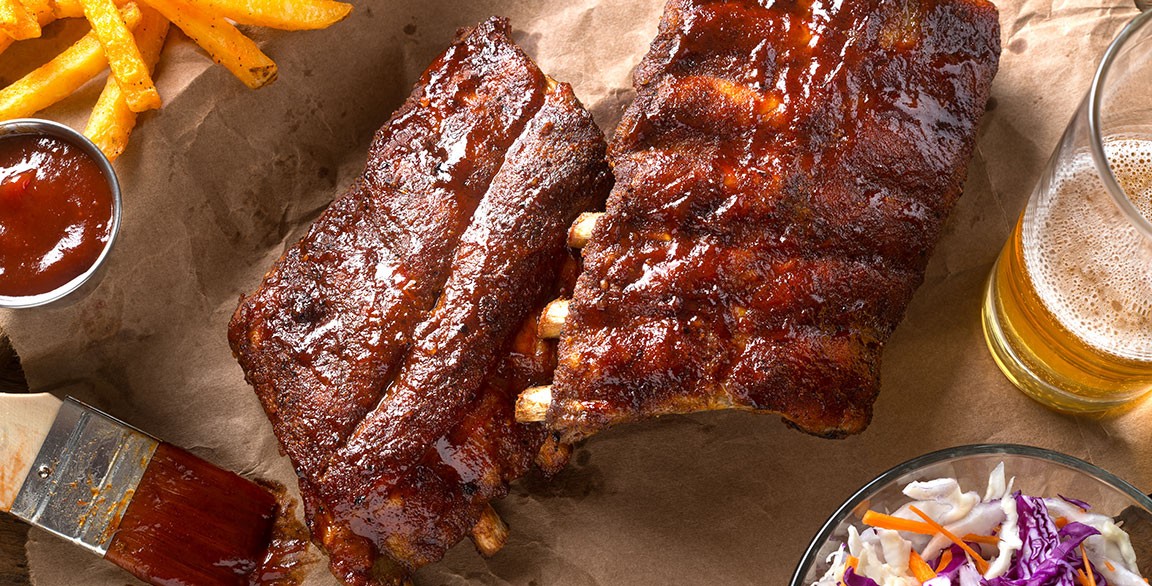 By Rob Corliss
December 6, 2020
Emerging flavors—those at the start of a trend cycle—provide chefs an opportunity to present new and exciting flavors to guests. These ingredients and flavors are important launching points for culinary innovation. They spark excitement and take menu development into new paths of discovery.
Positioning emerging flavors with the appeal of established menu builds is a sound strategy. Here, we pinpointed five trend-forward ingredients that carry big flavor and huge opportunity for translation. We homed in on meat-centric dishes as a target area for innovation, applying these five ingredients to help bring a new flavor narrative and build signature dishes.
HABANADA
These heatless habaneros offer fruity flavor and rich color. Use them in the same way you might use chile peppers, adjusting for the lack of heat while playing up the aromatics.
Try This
Habanada Fajitas: Seared steak and chicken strips + habanada salsa + guacamole + queso fresco + flour tortillas + cilantro rice + black beans
Chopped Deli Salad: Mixed greens + habanada-pepperoncini vinaigrette + deli ham, turkey and salami + peppered bacon + grape tomatoes + Swiss cheese + hard boiled egg
AMBA
Amba is a Middle Eastern sweet, spicy, tangy, pickled condiment that stars green mango. Pickled green fruit condiments are not only trending, they are a wonderful accent to the savory qualities of meat. Tap into the popularity of Middle Eastern cuisine and showcase the complexity of amba.
Try This
Lamb Shawarma: Seasoned and marinated spit-roasted lamb + amba relish + chopped cucumber/red onion + warm flatbread
Spiced Mango Wings: Crispy chicken wings + amba glaze + sliced scallion
SAZÓN
This alluring seasoning of achiote, cumin, oregano, garlic, coriander, salt and pepper adds rich, zesty flavor to meats. Its South American/Latin characteristics work within that context and across an array of cuisines.
Try This
Brazilian Ribs: Smoked pork ribs + sazón seasoning + orange glaze
B-fast Totchos: Tater tots + sazón-marinated and -grilled chopped chicken + pickled jalapeños + chorizo queso + fried egg
WILD MAQUI BERRY
This Chilean berry is an antioxidant-rich powerhouse. Take advantage of its deep purple color to magnify the richness of meat. The maqui berry easily moves between sweet and savory applications due to its mild flavor.
Try This
Confit Duck: Confit duck leg + maqui berry-Dijon sauce (duck jus, maqui berry powder, Dijon mustard, thyme) + sweet potato fries + green beans
Candied Belly Bites & Curds: Bite-sized chunks of braised pork belly + dark berry glaze (maqui berry powder/bourbon/maple/cayenne) + fried cheese curds
KOJI
Koji (any grain inoculated with the mold aspergillus oryzae) and shio koji (koji combined with salt and water) lend savory depth to meat, vegetables and more. Chefs are now transforming the texture and flavor of meat with non-traditional applications. They're also using these umami-rich ingredients as a diverse flavor element/flavor booster.
Try This
Umami Bolognese: Egg noodles + shio koji-flavored bolognese + shaved Parmesan
Pastrami Turkey Club: Shio koji-marinated pastrami turkey breast slices + apple- cabbage slaw + Havarti + leaf lettuce + rye bread