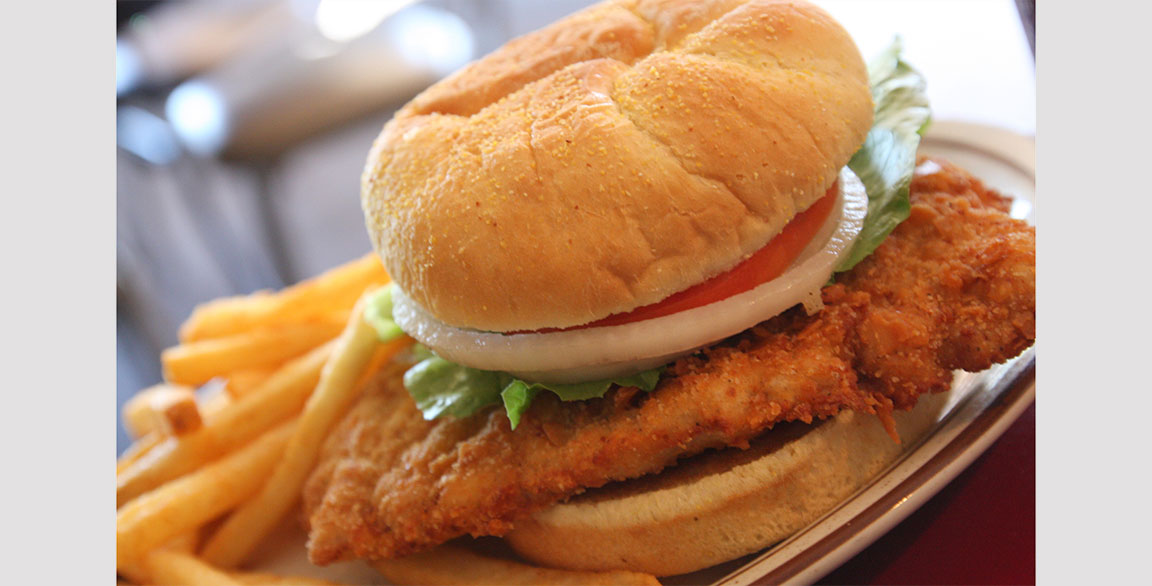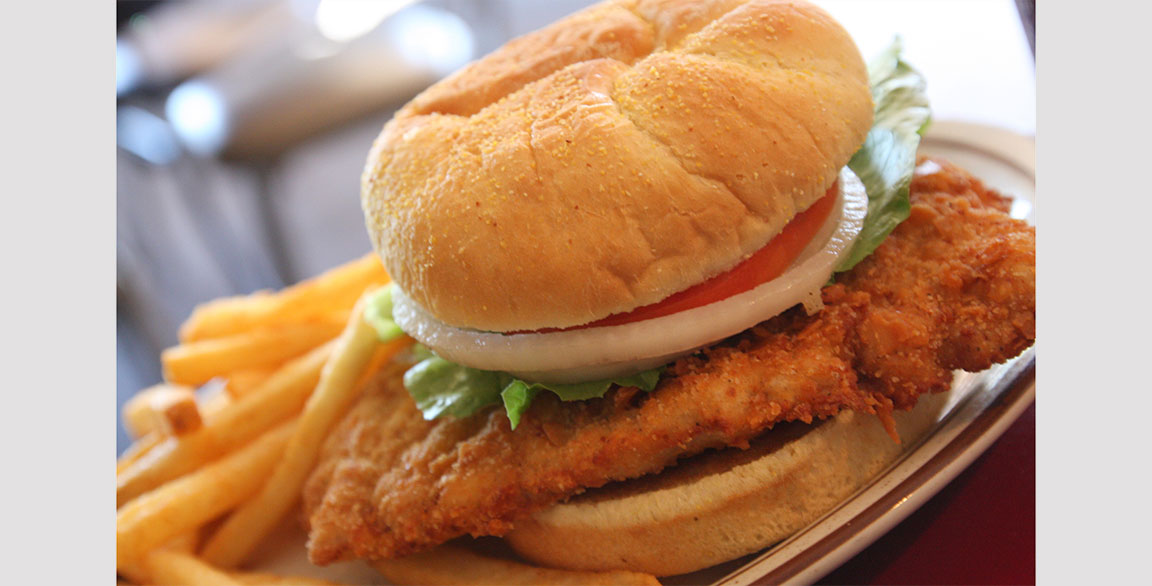 By Rob Corliss
October 18, 2021
Fried chicken sandwiches have been getting a lot of well-deserved love…but have you ever driven through the Midwest and popped into any mom-and-pop roadside restaurant or state fair and noshed on a mouth-watering pork tenderloin sandwich? This comfort food star deserves national attention. It tantalizes with thinly/widely pounded pork tenderloin (or boneless pork loin), which is breaded, fried juicy and then sandwiched on a cornmeal-crusted Kaiser bun with basic accompaniments. To truly be authentic, the pork must generously hang over the sides of the bun.
Here, we build off that base of authenticity and expand everything else to modernize this sandwich icon for broader appeal from coast to coast. The "try this" trend-forward builds add a flavorful heat element, update breading seasonings and introduce a complementary sauce/spread.
Operations looking to maximize the opportunity in craveable sandwiches should look to this Insta-worthy pork sandwich. Its mainstream comfort, now bundled in savory-spicy deliciousness.
7 "TRY THIS" SANDWICH IDEAS
1. Spicy Pork Tenderloin: Crispy pork tenderloin seasoned with cayenne/black pepper + tomato slice + leaf lettuce + smoked mayo + brioche bun
2. Nashville Hot Pork Tenderloin: Crispy pork tenderloin dipped in Nashville hot sauce + bread and butter pickles + garlic mayo + potato bun
3. Hot Ranchero Pork Tenderloin: Crispy pork tenderloin seasoned with buttermilk ranch spices + white American cheese + pickled jalapeños + egg bun
4. Hot Honey Pork Tenderloin: Crispy pork tenderloin doused in hot sauce + cheddar cheese + whipped honey butter + brioche bun
5. Hot BBQ Pork Tenderloin: Crispy pork tenderloin seasoned with hot maple-barbecue spice + Jack cheese + candied jalapeño mayo + barbecue sauce + King's Hawaiian bun
6. Hot Southern Pork Tenderloin: Crispy pork tenderloin seasoned with buttermilk + habanero pimento cheese + smoked bacon-onion jam + brioche bun
7. Hot Gravy Pork Tenderloin: Crispy pork tenderloin seasoned with cayenne/black pepper + aged cheddar cheese + chorizo gravy + brioche bun