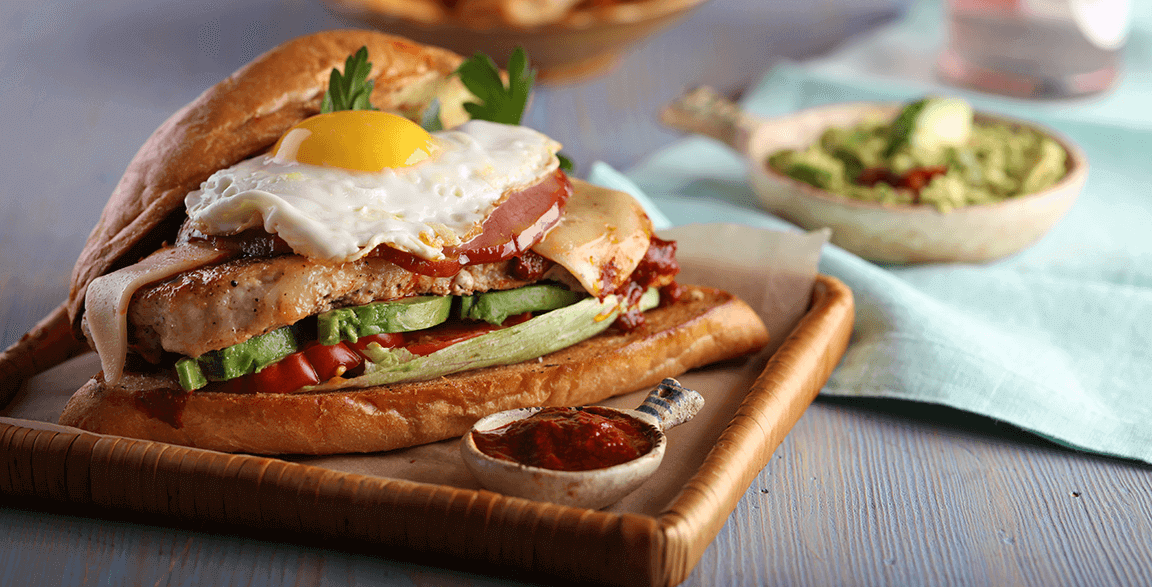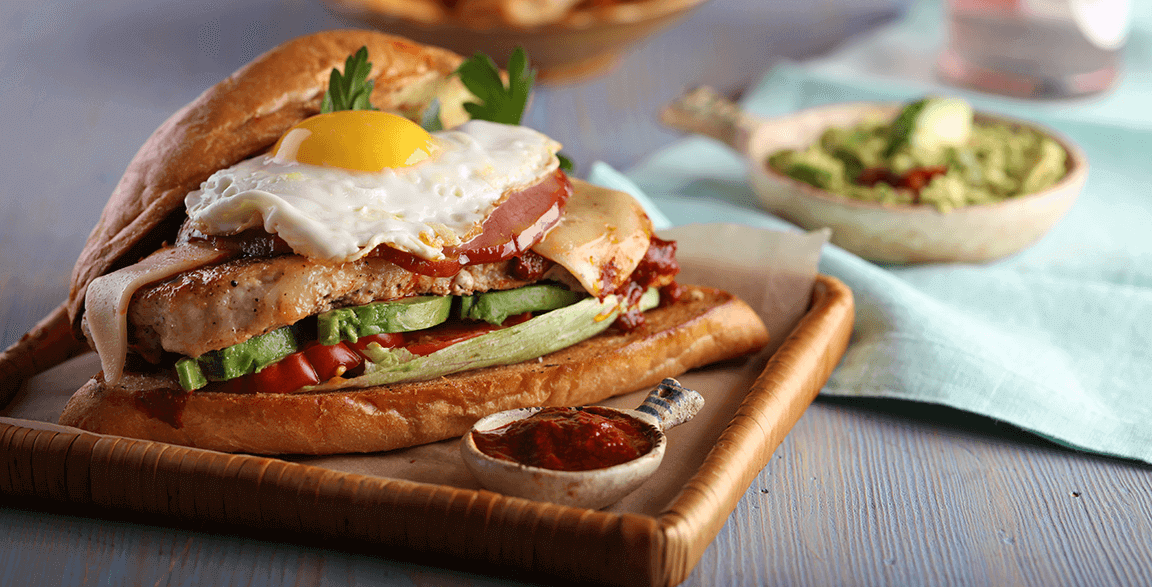 By Flavor & The Menu
June 15, 2022
Breakfast is worth a close look today as competition grows and as diners' habits and preferences evolve. Technomic reinforces the thinking that convenience, value and quality continue to drive decision making for consumers. A few emerging trends are taking shape and informing breakfast menus:
the definition of breakfast food expands into more global regions, but also into more formats that are nontraditional
consumers are seeking out spicier options at breakfast
portability rules the roost, making handhelds a best bet for menu development
A Nice, Hot Breakfast
More consumers are requesting a spicier start to the day. In fact, on a scale of 1 to 10, 53 percent of consumers reported that their preferred spice range was 7-10 — an increase over 2019's spice range. And nearly a third of consumers (31 percent) would like restaurants to offer spicier ingredients and flavors at breakfast.
For inspiration, take a look at these heat-laced breakfast and brunch dishes from restaurants around the country:
Bending Breakfast
A confluence of drivers is causing massive shifts in the breakfast category, advancing its territory beyond morning hours and expanding its claim on what counts as breakfast fare.
As an industry, we've talked about the demand for all-day breakfast for years now. With the pandemic forcing changes in daily routines, that demand for all-day breakfast menus has grown. According to Technomic, menus that afford flexibility between dayparts are increasingly appealing: Consumer interest in all-day breakfast has only grown more popular (up to 47 percent from 43 percent in 2019).
Another driver that points to the opportunity in menuing nontraditional breakfast items is consumers' collective enthusiasm about expanding the definition of breakfast. Their excitement about global flavors and formats is fueling growth in this area.
And younger consumers are leading the charge in wanting to see options like burgers and pizzas during the morning daypart. Indeed, Technomic reports that 33 percent of consumers between the ages of 18 and 34 are particularly interested in visiting "varied-menu restaurants" for breakfast.
According to Technomic, 38% of consumers would like operators to offer breakfast pizzas
Wake Me Up and Go, Go
Breakfast has always been a home to portable items, catering to a consumer who wants a running start to their day. The last few years of added motivations for takeout and delivery have deepened the grooves in that routine.
Handhelds are leaders in portability, familiarity and portability. Here are trend-forward thought starters to build on:
Empanada + Scrambled Eggs + Bacon + Chimichurri
Dosa + Oven-Roasted Tomatoes + Peppered Pulled Pork
Bocadillo + 'Nduja Spread + Rolled Omelette
"Off-premise will continue to be critical for breakfast occasions."
Source: Technomic, 2021 Breakfast Consumer Trend Report
Smithfield Culinary is eager to serve as a resource for ideas and insights to help attract more customers. Visit SmithfieldCulinary.com or call your Smithfield rep at 888.327.6526.