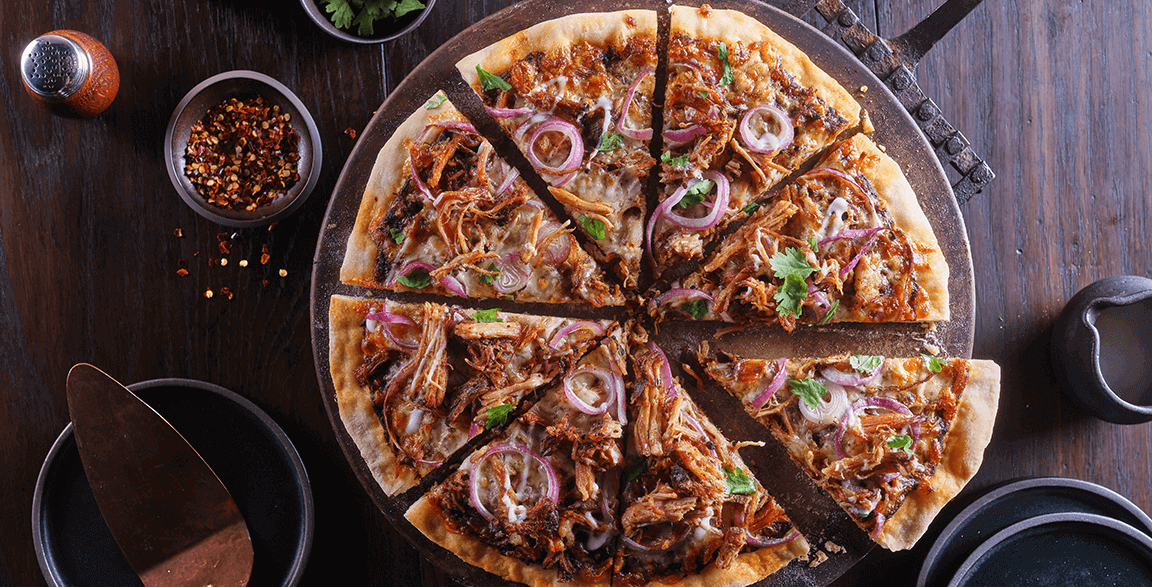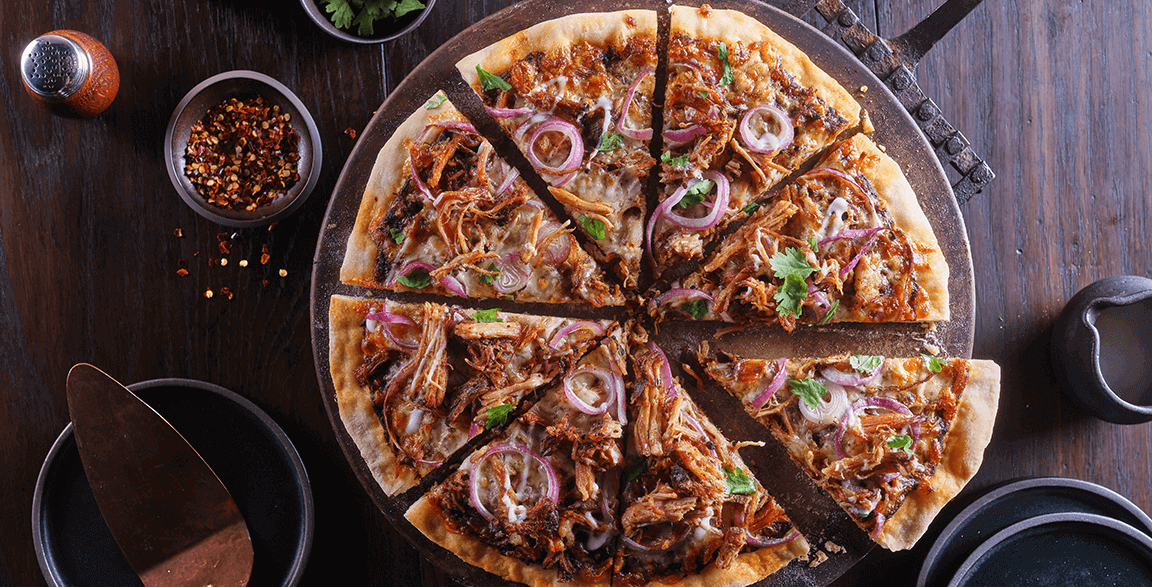 By Flavor & The Menu
June 16, 2022
Pizza is a people pleaser, serving up comfort and craveability in every slice. The pandemic certainly dialed up demand, with off-premise pizza delivering a familiar favorite when indoor dining options were either nonexistent or unfavorable. Pizzerias upped their game during this time to stay competitive, and, with the increased demand, more restaurant operators added pizza to their rosters, menuing whatever moved them, from Detroit-style squares with lacy frico edges to single New York-style pizza slices dotted with 'roni cups. Running parallel to that consumer surge in demand was an energizing force in the craft of artisan pizza making, with chefs experimenting with doughs, sauces and toppings during lockdowns and throwing together pizza pop-ups with highly creative flavor combinations and fun, neighborly vibes.
All of this adds up to an incredibly dynamic pizza category that is rich with opportunity—opportunity that just keeps growing.
In 2021, 36% of all consumers reported eating more pizza while nearly half of Millennials increased their pizza consumption.
Source: Datassential Snap Keynote
Meaty Menu Sightings
For inspiration, take a look at these trend-forward examples from restaurants around the country:
THE TOP TOPPINGS
62% of consumers love pepperoni
54% of consumers love meat lovers' pizza
Source: Technomic Pizza Consumer Trend Report 2020
How About a Little Fun?
A quick look across the pizza landscape today reveals a joyful appreciation of all genres, no matter the location. In fact, unlike in days of old when regional pizzas were typically stratified into their respective geographic zones, operators are adopting different regional specialties into the national pizza arena. Driven by enthusiastic, uninhibited consumers interested in a broad range of pizza traditions, operators nationwide are exploring varying styles of pizza—from thin-and-crispy-yet-chewy New Haven-style to rectangular-shaped, thick-crusted Sicilian-style pizza—sometimes even running a choice of those wildly different styles on the same menu.
The trend today points to a celebration of all-things pizza, reminding menu developers that the format itself is fun, inviting playful, inventive combinations. Slim & Husky's, a counter-service pizzeria in Nashville, offers a good example. It calls itself a "pizza beeria," with decor inspired by '90s hip-hop and a menu that features pizzas like the Rony, Roni, Rone!, with classic red sauce, a house cheese blend, pork pepperoni, beef pepperoni and spiced pepperoni. Tribute Pizza in San Diego does exactly what its name implies, paying tribute to great pizza styles across the country with its varied menu. Its Dirty Dancin' pie pays tribute to Roberta's in Brooklyn, N.Y., along with Ben Adler of The Washington Post. It features organic crushed tomato sauce, mozzarella, shaved red onion, fresh jalapeño and pineapple, housemade harissa ranch, and the options of bacon lardons and fennel sausage.
According to Technomic, about 43% of consumers ages 18 to 34 say that they are more interested in trying pizza with unique toppings or ingredients than they were two years ago.
Beyond Pizza…
Of course, we can't survive on pizza alone. Portable options, like calzones, deliver that crave and comfort modern diners yearn for while providing the convenience of an on-the-go eating experience. Janet Kirker, Executive Chef/Partner of Chicago-based Lettuce Entertain You Enterprises, makes a signature handheld with her Chicken Mole Calzone with Chihuahua Cheese and Roasted Butternut Squash, featuring Smithfield Smoke'NFast Pulled Chicken. Guajillo, ancho and pasilla chiles lend smoky depth and lingering heat, while cloves, anise seeds, coriander and cinnamon give the mole a rounded, flavorful profile.
Technomic reports that sales of calzones have gone up almost 30% in the last four years.
When it comes to pizza and beyond, Smithfield Culinary has the portfolio of products to make the dishes that attract customers and drive sales:
dried and cured Italian meats
bacon and ham
fully cooked and smoked meats