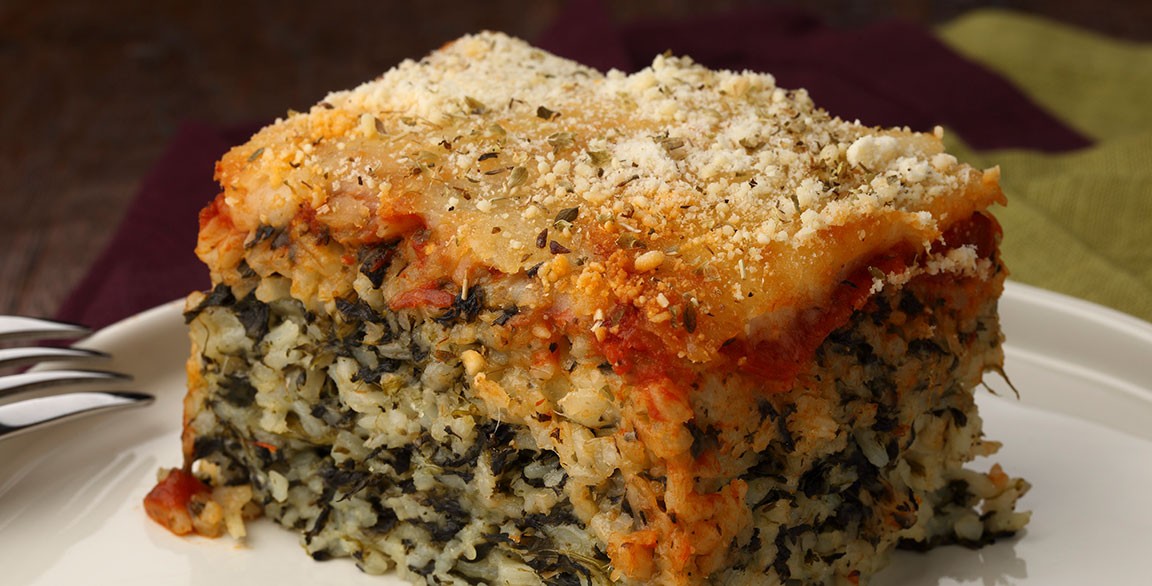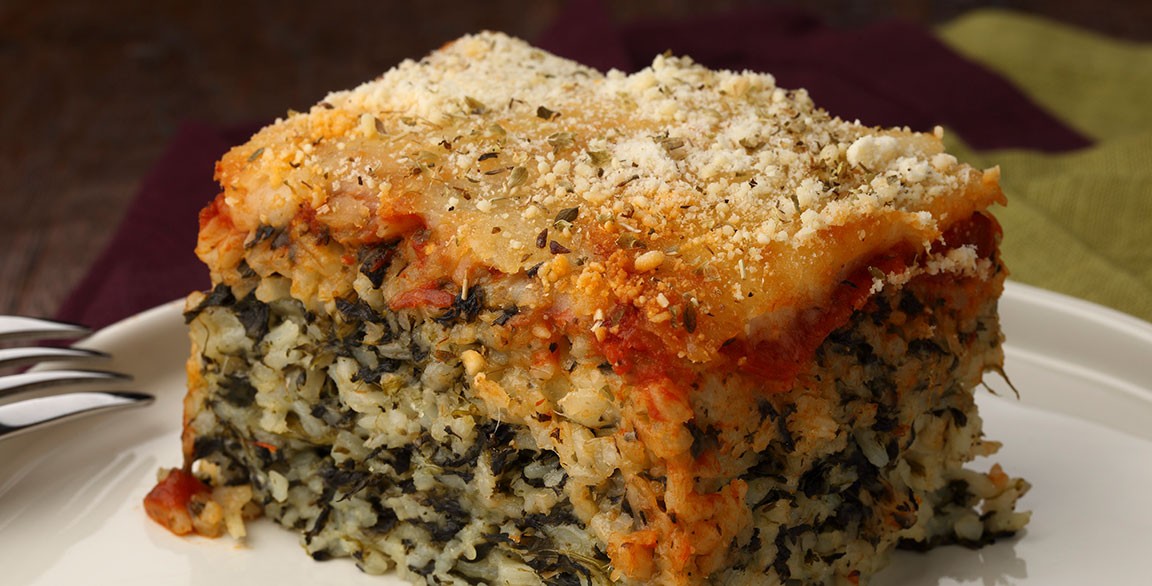 By Flavor & The Menu
November 2, 2020
"Comfort with a twist" is a phrase that's echoing through the halls of menu development across the country. Consumers need the warm embrace of satisfying, comforting dishes, yet they look to restaurants for expertise in execution and creativity in approach.
"Look to a tried-and-true comfort-centric dish, then switch up the format to make it into something fresh and fun," says Carl Schwartz, culinary R&D manager for CSSI Marketing on behalf of USA Rice. He uses U.S.-grown rice as inspiration, pointing out its ability to cross over into any flavor profile, from regional American to global cuisine. "With varieties like jasmine, basmati, arborio and sweet rice, chefs can start with a base that's really malleable while providing the high quality and consistency they need," he says. He offers New England Clam Chowder as example. "That's a proven comfort-food favorite. Take those flavors and ingredients and create something new," says Schwartz. "Make a New England Clam Risotto, with U.S.-grown arborio rice, beautiful poached clams, cream, fish stock, bacon, thyme. Add oyster crackers and Parmesan as the garnish. It's familiar, appealing and signature—all at the same time."
SAVORY RICE BAKES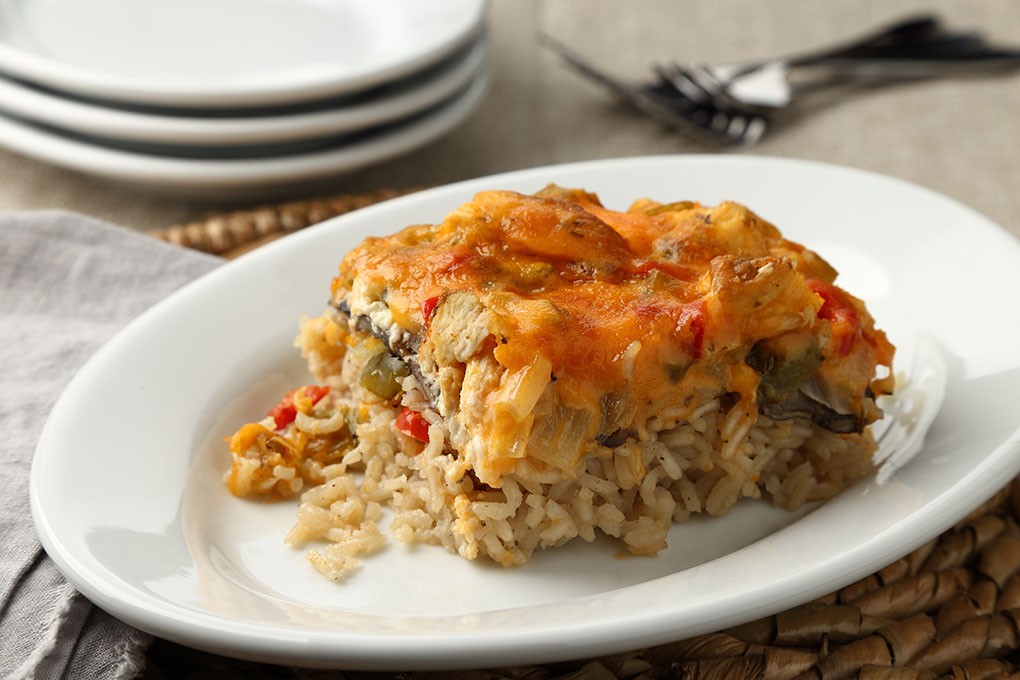 If ever there was a time to borrow the home cook's "casserole," it's now. All of those qualities baked into those suppers define comfort. They're warm, hearty, creamy and savory. This Creamy Cheesy Chicken Rice Casserole, ideal for take-and-bake menus, translates chicken and rice into a comfort-centric bake, with long-grain rice, bell pepper, sharp cheddar, cream cheese and mushrooms. "You could move it toward Mexican flavors with smoked paprika and cumin, as well as a blend of Mexican cheeses," says Schwartz.
CRISPY CRAVEABLE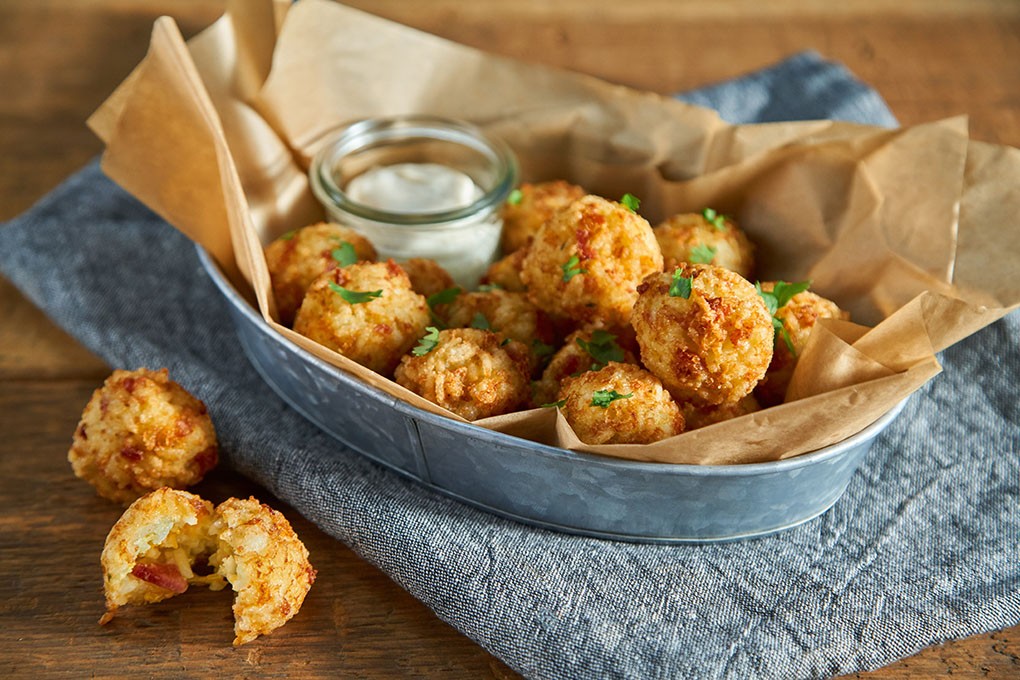 Deep fryers lead the way to many comfort classics, including crispy, golden tots. Here, the Cheesy Bacon Rice Tots feature long-grain rice instead of potato, lending a different texture to the interior. Cheddar, bacon and hot sauce are mixed in with the cooked rice, formed into cylinders, rolled in rice flour, then deep fried and served with black pepper aïoli. "They're familiar, but offer something unexpected and delicious," says Schwartz. In another rice tot application, he takes on the classic cottage pie—ground beef and gravy topped with mashed potato—and gives it a craveability boost with a top layer of rice tots instead of potato. "It adds this nice crunch, lending a homespun appeal with a little bit of intrigue factor thrown in, too," he says.
CONGEE COMFORT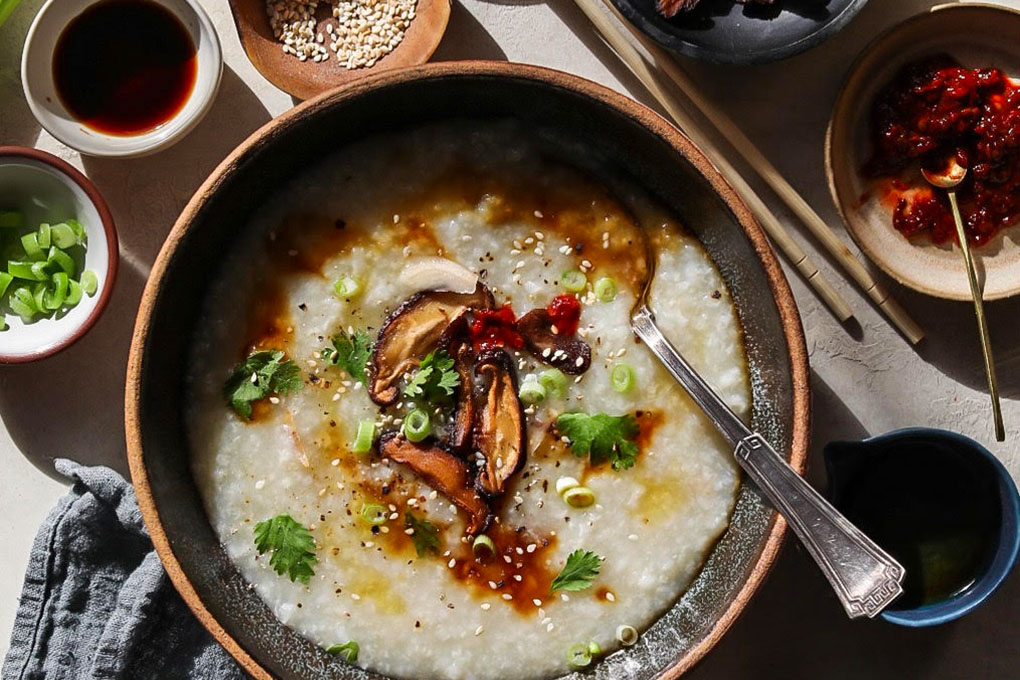 Comfort food's definition has expanded in this country, thanks to culinary enrichment and consumer expectation from different immigrant communities. Savory rice porridge (the Chinese version is congee, the Korean is juk and the Japanese is okayu) serves up a warm bowl of comfort with a world full of flavor possibilities. Its finding its way onto mainstream menus mostly through breakfast channels here, perhaps because of its gluten-free positioning. In Los Angeles, two eclectic restaurants showcase savory porridge's flavor-rich versatility. Porridge + Puffs menus a Szechuan Shakshuka Porridge and Sqrl features Long-Cooked Chicken & Rice Porridge with Kokuho brown rice, tomato, dried lime, ginger, turmeric, cardamom ghee, frizzled onions and cilantro.
For more inspiration using U.S.-grown rice, go to ThinkRice.com.