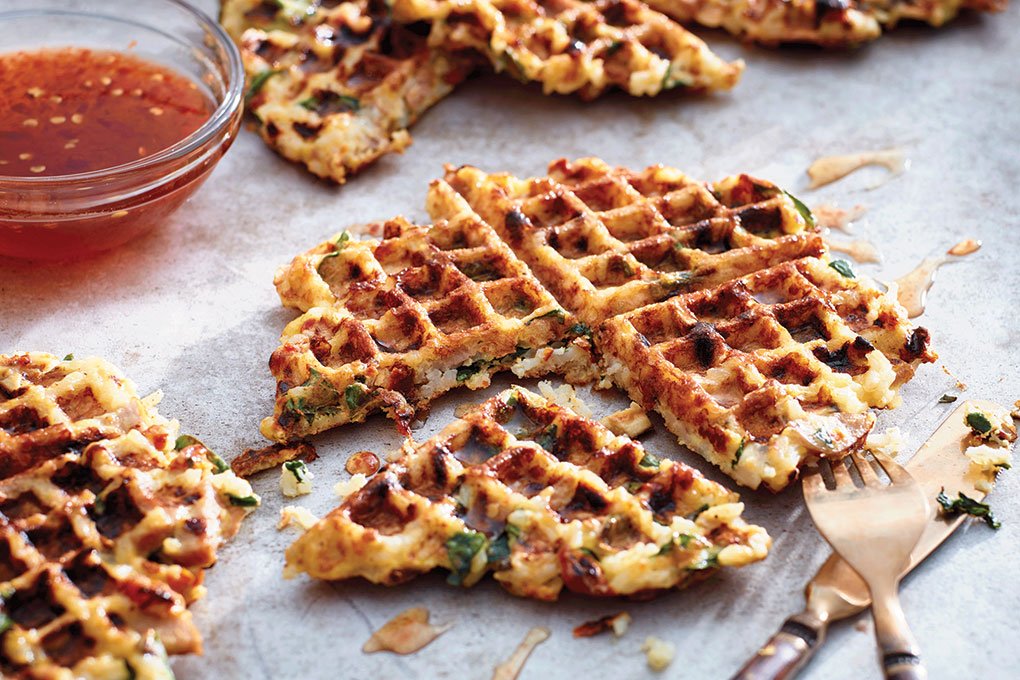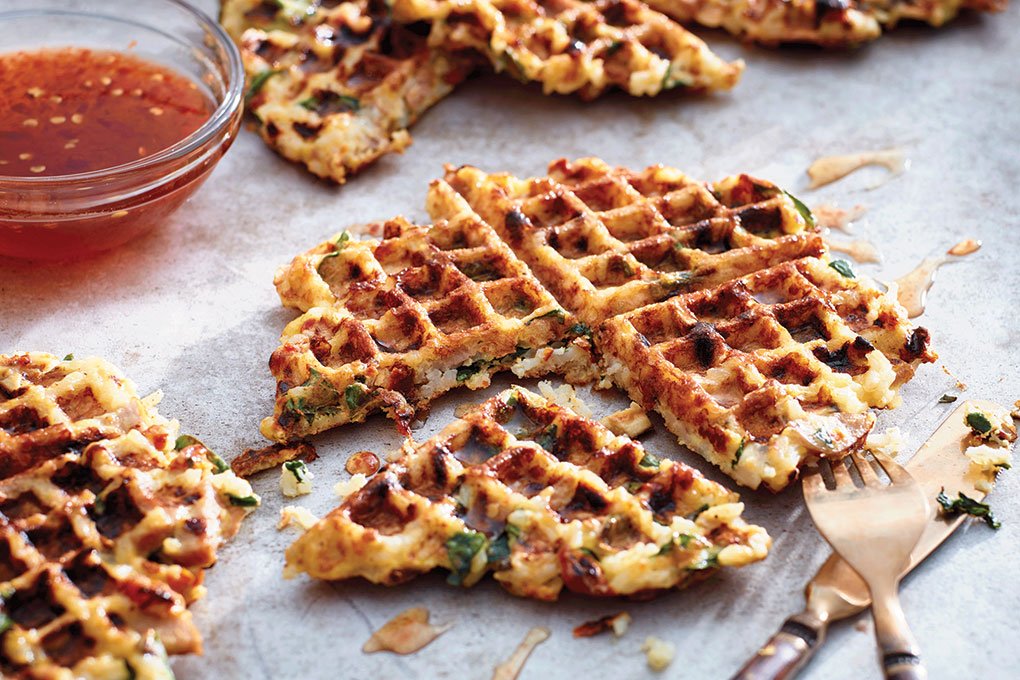 These Savory Rice Waffles are an innovative, gluten-free offering that appeals to a wide range of diners. Eggs are whisked together with cooked U.S. long-grain rice, savory turkey sausage, spinach, cheddar, cremini mushrooms and sun-dried tomatoes. The mixture is seared in a waffle iron to a crispy golden brown and served with a maple-sambal sauce.
INGREDIENTS
5 eggs
1 tsp Garlic Powder 5 mL
1 tsp minced dry onion 5 mL
tsp ¼ each salt and pepper 1 mL
2 cups ½ cooked U.S. long grain white rice 625 mL
3.5 oz cooked turkey sausage halved and sliced, 100 g
1 cup chopped spinach 250 mL
1 cup shredded old cheddar cheese 250 mL
cup ½ chopped cremini mushrooms 125 mL
cup ⅓ finely chopped sundried tomatoes 75 mL
Maple Sambal
cup ½ maple syrup 125 mL
1 tbsp sambal oelek 15 mL
INSTRUCTIONS
In a large bowl, whisk together eggs, garlic powder, onion, salt and pepper; stir in rice, sausage, spinach, cheddar, mushrooms and sundried tomatoes.
Place about ¾ cup (175 mL) of mixture into waffle maker and cook until crispy and golden brown. Whisk together maple and sambal in a small bowl. Serve with waffles.
RECIPE NOTES
Courtesy of USA Rice