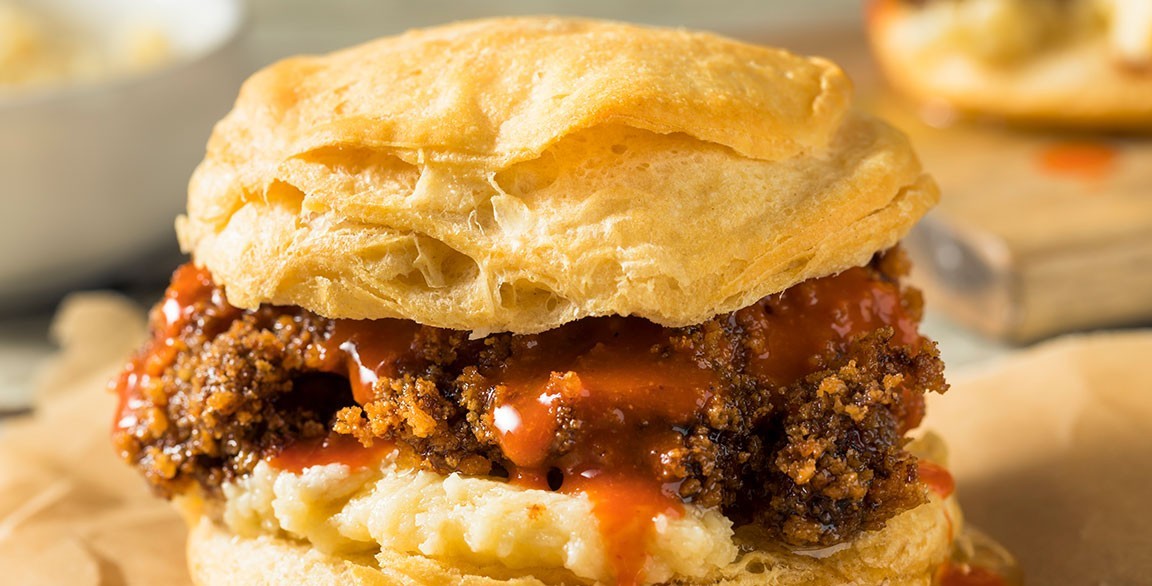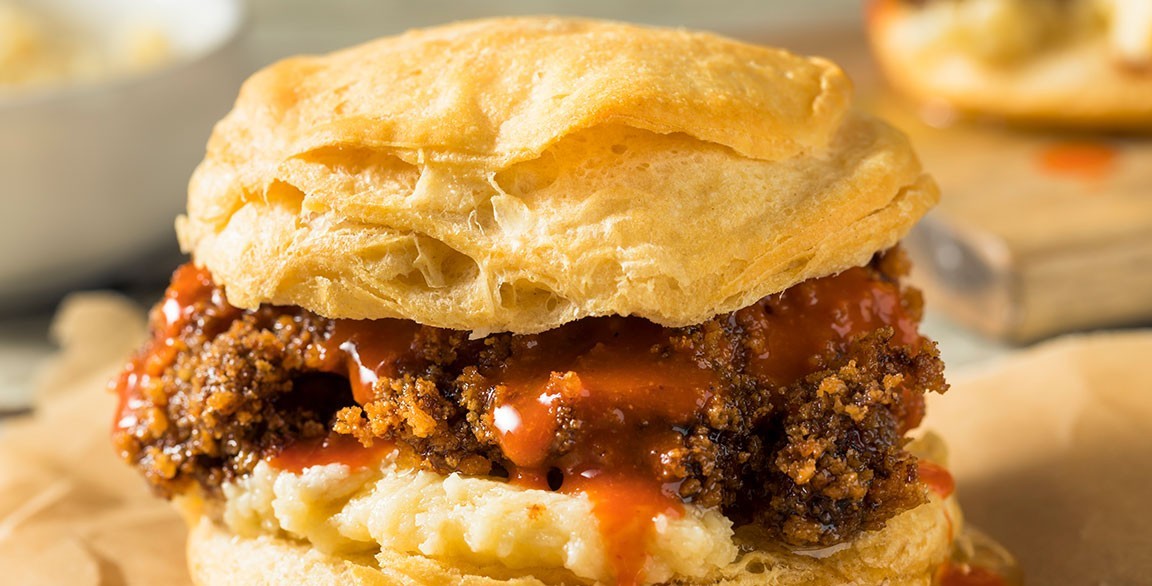 By Flavor & The Menu
May 26, 2020
Honey butter promises a rich, sweet, familiar comfort-centric flavor experience. That set of qualities offers a fantastic foundation for innovation in today's foodservice landscape, balancing both craveability and comfort. Of course, honey butter paired with savory isn't new—it's a revelation drizzled over fried chicken or spread onto cornbread. Today, chefs are adding assertive, savory flavors to the honey butter itself, leveraging the pleasing, silky mouthfeel and bumping it up with a bold undertone that lifts the eating experience in wonderful, unexpected ways.
As the carefully curated bread service makes its way onto more menus, flavored butters become an opportunity for a brand's signature touch: a thick Tupelo honey butter studded with crispy applewood-smoked bacon or a whipped habanero honey butter, for example. Chicken wings glazed with miso honey butter or barbecue ribs sauced with guajillo honey butter—the flavor combinations that balance fat and sweet with umami or heat are endless. Here are some of our favorite examples from across the country.
MENU SIGHTINGS
Fried Brussels Sprouts with chorizo honey butter and Cotija
Oakleys Bistro, Indianapolis
Buckwheat Cornbread with honey miso butter
Pitchfork Pretty, Austin, Texas
Fried Chicken Sandwich topped with jalapeño honey butter, white gravy and coleslaw
Anella, Brooklyn, N.Y.
Lil Piggy Corn Cake Stack with bacon honey butter, barbecue pulled pork, honey drizzle
Porch Kitchen & Bar, Louisville, Ky.
Honey Garlic Butter K-Wings
En Hakkore, Chicago
Pork Chop with shaved fennel and orange, pistachio, chorizo honey butter
Cafe La Haye, Sonoma, Calif.
Biscuits with bacon honey butter
Party Downtown, Eugene, Ore.
Biscuits with miso honey butter
Fairlane, Pittsburgh
Smoked Pork Ribs with chipotle honey butter
Smoke and Barrel, Washington, D.C.