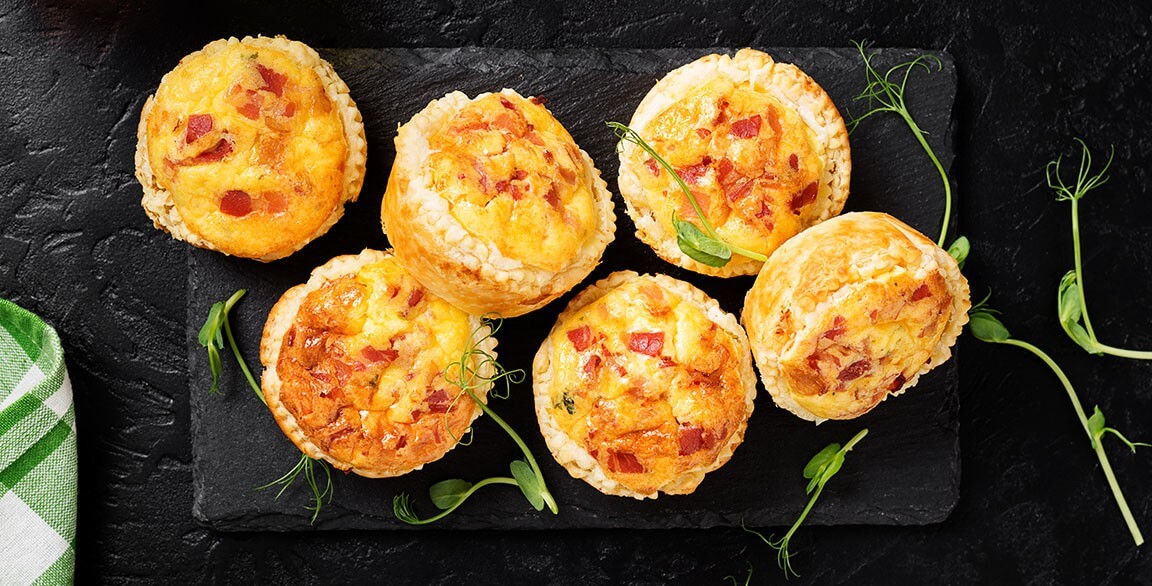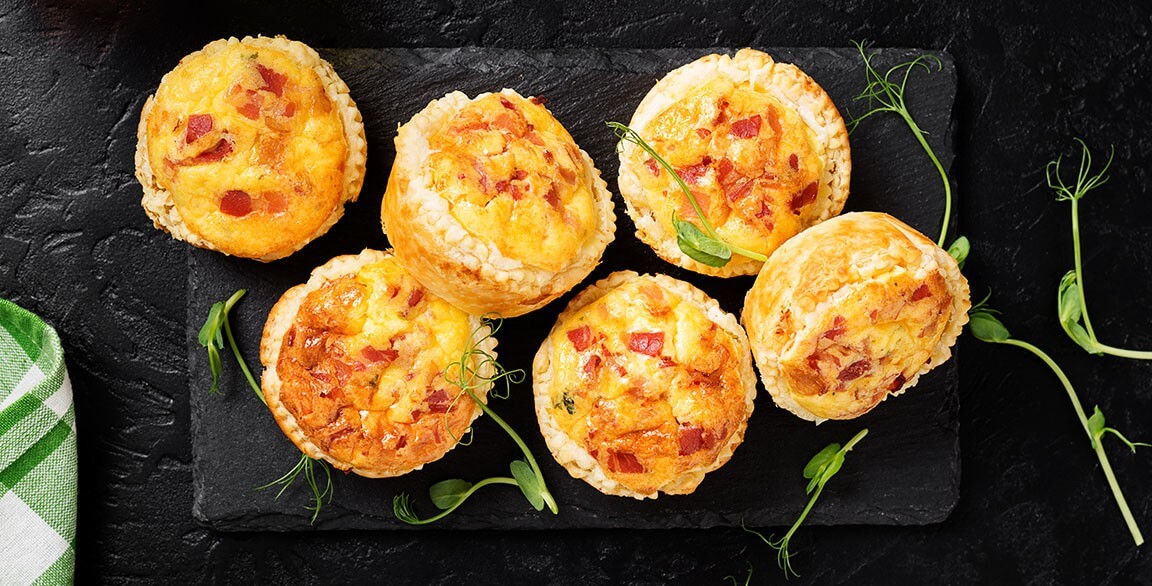 Operators can look to pimento cheese to add fresh interest in morning favorites while keeping familiar, friendly breakfast profiles intact. Pimento's allure is strong, and although new to some, it is unpretentious to its core. It has the ability to provide deeply satisfying color, taste and texture and seamlessly works across an array of breakfast items. As example, look to the breakfast menu at Bird Bakery in Greenwood Village, Colo., brings simplistic handheld comfort to life with its pimento cheese popover.
Here, we capture how the influential charm of pimento cheese can add big impact to breakfast dishes, giving consumers a delicious reason to wake up early.
"Try This"
Early Riser Burrito: Pimento cheese, tater tots, scrambled eggs, breakfast sausage crumbles; wrapped in a warm flour tortilla
Bama B-Fast Fries: Fries, pimento cheese, pork confit, red eye gravy, Alabama white sauce and a fried egg
Western Pimento Egg Taco: Carved smoked ham steak, charred onion/green bell pepper, fried egg, aged cheddar and pimento cheese; on warmed white corn tortillas
Pimento Johnnycakes: Yellow cornmeal pancakes slathered with pimento cheese; topped with pure maple syrup
MENU SIGHTINGS
Smothered Pig: Sausage and pimento cheese on a biscuit smothered in breakfast gravy
Cahawba House; Montgomery, Ala.
Pimp My Bowl: Hash browns topped with spinach, pimento cheese, tomato, pork sausage and Coddle Creek Farms egg
The Common Market; Charlotte, N.C.
Fit to Be Tied Pickled & Fried Benedict: Two medium-poached eggs, fried pickles, melted pimento cheese, bacon crumbles, pickled onion, hollandaise; over a choice of buttermilk biscuit or fried green tomatoes
Tupelo Honey, based in Asheville, N.C.
Pimento Cheese Scramble: Whipped eggs, house pimento cream cheese, seasoned hash browns and grilled bread
Hope Breakfast Bar; Saint Paul, Minn.
Cajun Filet Biscuit with Pimento Cheese: What's better than our signature Cajun filet biscuit? Enjoying it with melty, cheddary pimento cheese
Bojangles, based in Charlotte, N.C.