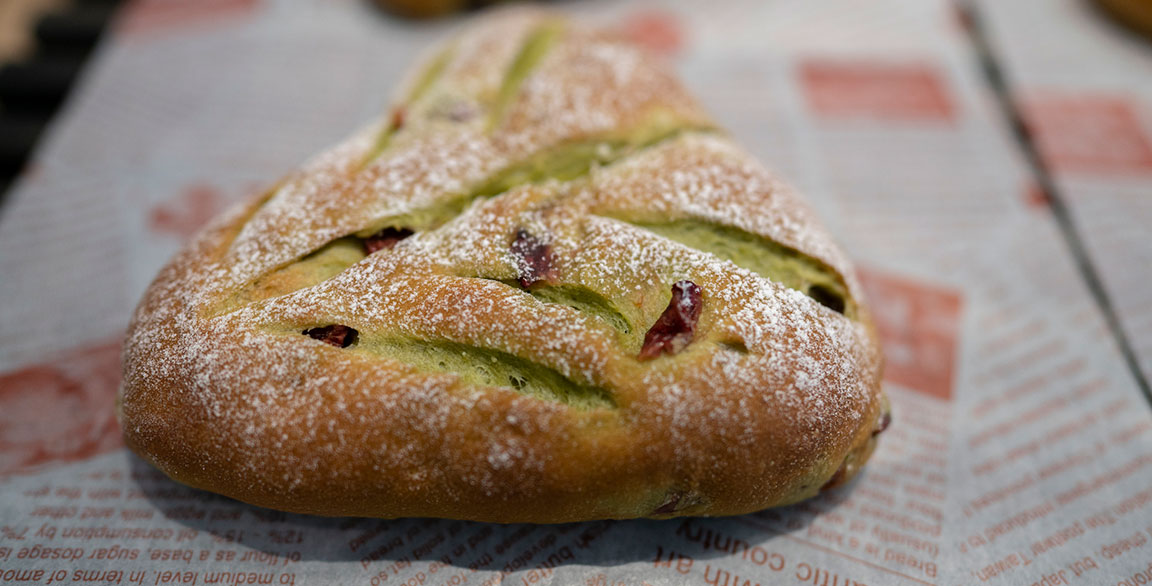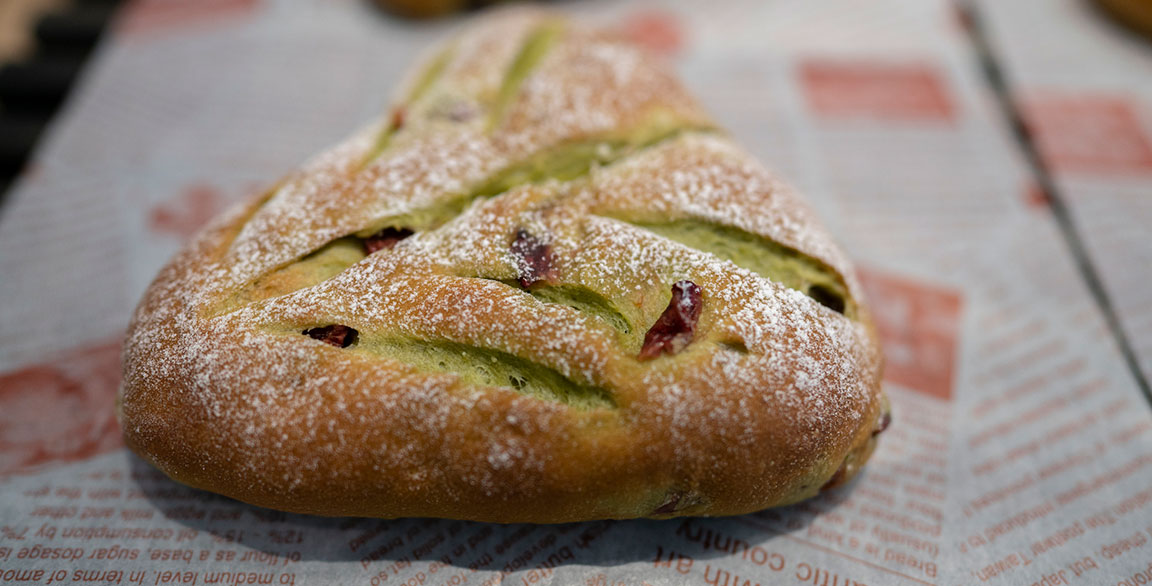 Something exciting is happening with bread. Bakers and chefs have been looking to signaturize their offerings in the hopes to leverage modern trends and increase sales. Plant-based ingredients, global flavors, medicinal spices, sprouted grains and alternative flours are helping breads push the flavor envelope. Examples in market include celery root-purple carrot-sesame-mace bread and spinach-turmeric-garlic bread.
With healthier bread choices becoming more prevalent, especially appealing to younger generations, operators can tout clean ingredients, innovative combinations and authentic flavors. Here, we outline examples providing operators with a flavorful approach to connecting with quality minded consumers, where bread has a starring role.
Plant Infusions: Plant-forward and plant-based protein breads are a smart connection to consumer lifestyle preferences. Create stunning visuals and dynamic flavors by infusing vegetables. Look to spinach, nutritional yeast and root vegetables like sweet potato, beets, celeriac and rainbow carrots.
Home-style Beef Roll: Celeriac potato roll + chunks of smoked beef chuck pot roast + red wine-onion marmalade
Global Flavors: Utilize trending global favorites to enhance taste and deliver artisan culinary style to consumers hungry for a flavor adventure. Worldly influences bring significant excitement to American menus. Keep menus relevant by building upon (or even merging) Latin, Asian, Middle Eastern, European and Indian ingredients.
Mount Fuji Bread (entrée): Zucchini matcha bread + yuzu creamed spinach + togarashi bacon crumbles
Medicinal Spices/Ingredients: Seasonings with healthful connotations will resonate with today's wellness-conscious consumers, as well as take plant infusions to the next flavor level. Forward trending are ginger, turmeric, curry powder, smoked paprika and mushroom powders.
Sunshine Slider: Sunflower seed-turmeric roll + shaved honey and brown sugar pit ham + taleggio cheese slice
Grains and Alternative Flours: Texture is a critical component of upping the bread game with crave inducing experiences. Look to alternative flours such as green banana and chickpea, or use multigrain, sprouted grains and legumes in a bread base. Baked on topicals like flax seeds, chia, quinoa flakes, hemp hearts or grains will add immediate interest.
Gnarly Dog: Seeded Ezekial bread bun + griddled beef frank + spicy avocado relish