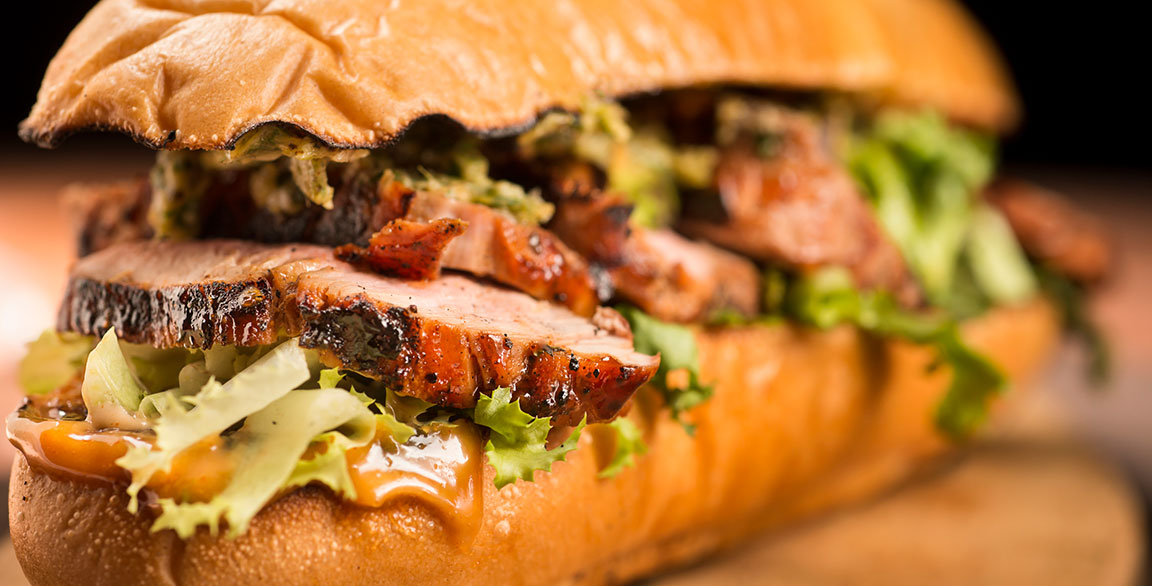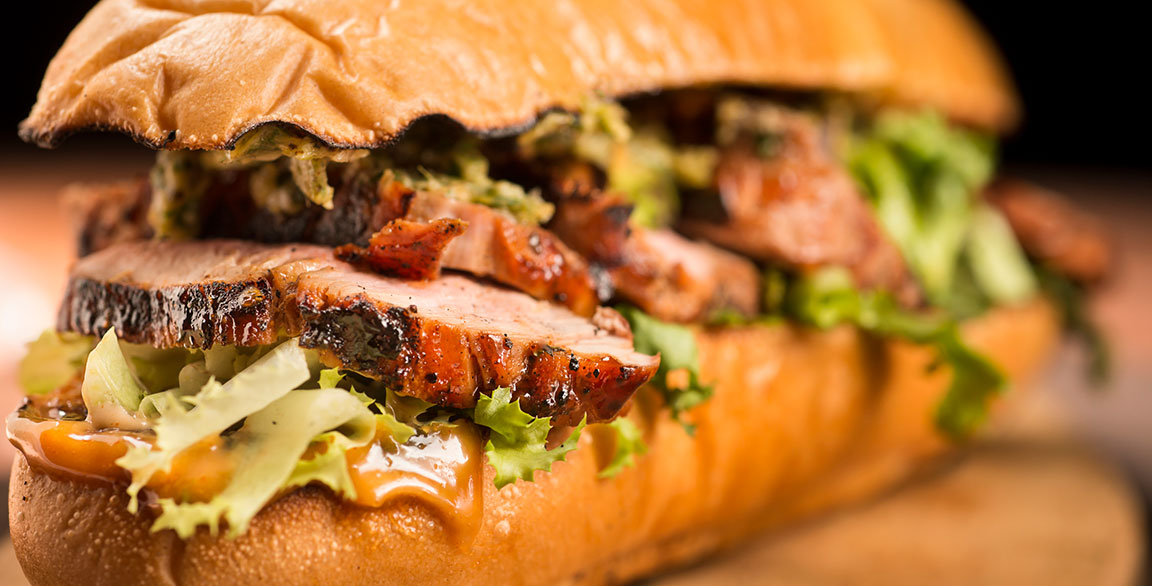 By Rob Corliss
September 22, 2021
Trend-forward sandwiches combine craveable layers of big flavor that answer modern demand for well-constructed builds, where each component is carefully considered and well crafted. As a counter to the influx of plant-based introductions, meat-centric features that deliver approachable yet premium experiences have a solid standing on menus.
Sandwiching mouthwatering meats and accompaniments between quality bread is a smart play. Bread is now much more than a carrier to put flavors on—it is coveted as a critical flavor and textural component, often also expressing local pride or far-flung global cuisine. Trending sandwiches are a picture of well-executed comfort and culinary mastery.
Here are 10 craveable sandwiches spotted on menus across the country that not only grab menu attention, but reflect a modern sensibility, putting bread and meat together in a way that makes them signature stars on the menu.
"Menu Sightings"
Pambazo: Torta stuffed with chorizo, potatoes, fresh cheese, shredded lettuce, crema, slathered in guajillo chile sauce
La Hechizera Tortas, Dallas
BBQ Short Rib Sandwich: Boneless beef short rib with roasted sweet potato spread and homemade coleslaw on a toasted Portuguese roll
Toast and Co., Huntington, New York
Cuban War Pig: Honey ham, citrus mojo-glazed pulled pork, fried pickle spears, sweet mustard, Swiss, French/Italian loaf hybrid bread
MELT Bar and Grilled, based in Ohio
Cemitas: Fried and breaded beef, shredded Oaxaca cheese, chipotle chiles, onion, papalo leaves, avocado, mayonnaise on a sesame roll
Dona Zita, New York
Cali Tri Tip Sandwich: Slow-roasted tri tip, provolone cheese, avocado, tomatoes, lettuce, Thousand Island dressing and chipotle aïoli served on grilled Parmesan sourdough
Claim Jumper, based in Houston
Croqueta Monsieur: Ham croquettes, tavern ham, swiss cheese, béchamel on sourdough bread
Ms. Cheezious, Miami
Leroy Brown: Romanian pastrami, turkey, kosher salami, yellow American cheese, Muenster cheese, pepperoncini blend, pickles, board sauce, Dutch Crunch roll
Deli Board, San Francisco
Hot Kimcheezy: Thin-sliced smoked pork shoulder ham, housemade kimchi, melted smoky cheese, salted plum mustard, aïoli, chile oil on butter-griddled sammie roll
Jeff's Table, Los Angeles
Southern Comfort Chicken Sandwich: Crispy fried chicken, smoked ham, applewood smoked bacon, creamy Alfredo, Swiss cheese, Dijon mayonnaise, toasted parker house bun
BJ's Restaurant-Brewhouse, based in Huntington Beach, Calif.
Good Night: Two eggs any style, housemade chorizo, tomato, avocado and Boursin Cheese between two grilled cheese sandwiches
Sunny's, Denver
FEATURED RECIPE
GET THE RECIPE FOR CHORIZO AND POTATO PAMBAZOS