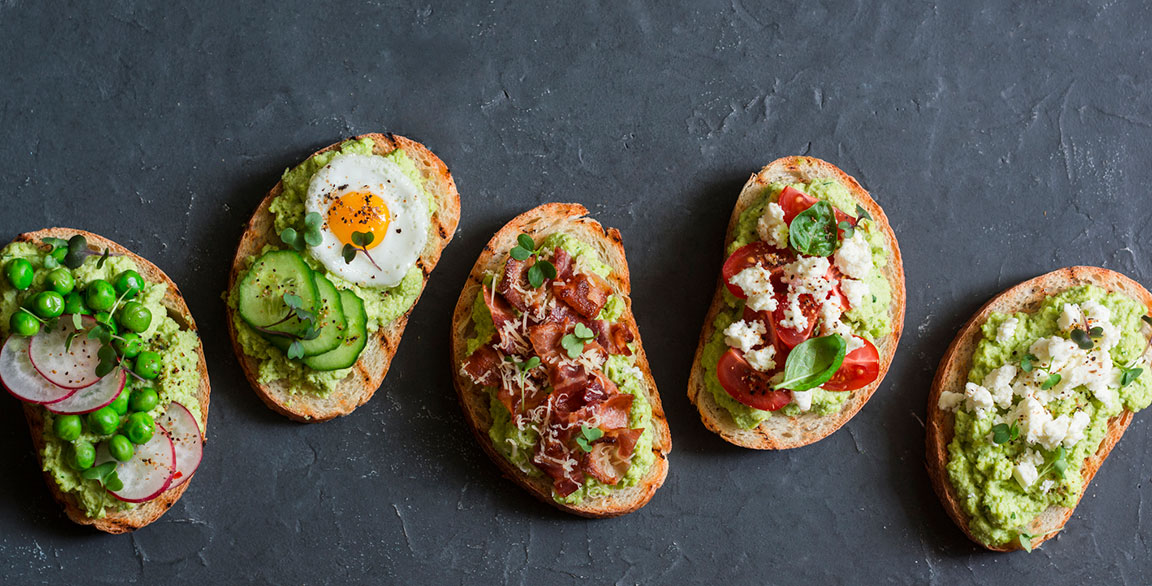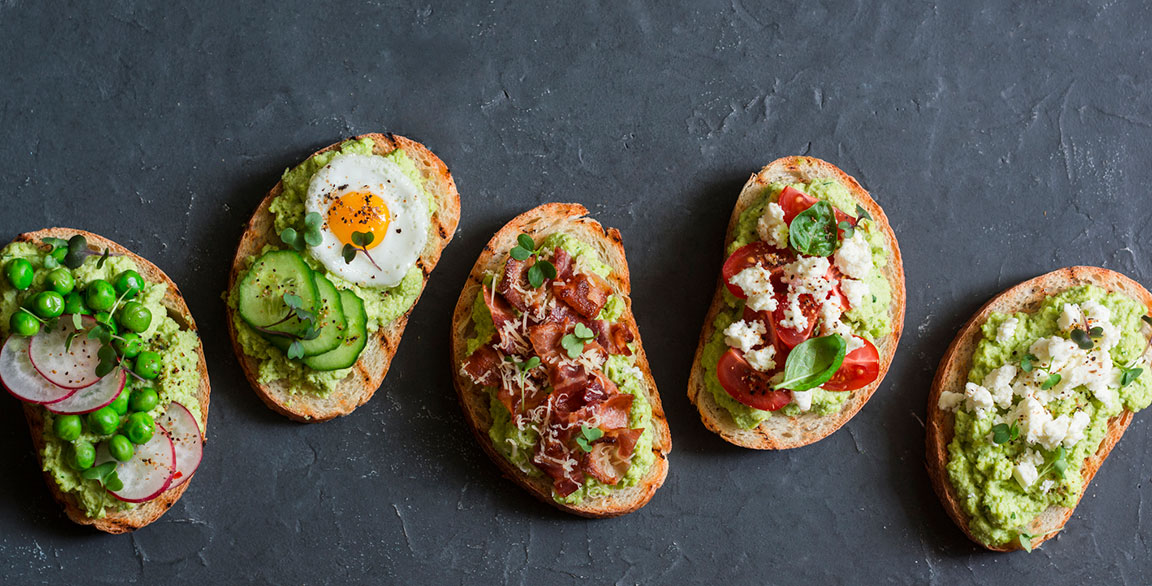 By Rob Corliss
September 22, 2021
The popularity of luxurious, comforting avocado toast has made way for further iterations of artisan toasts, all making bread the star component with artisan quality and broad consumer appeal. Areas that offer continued exploration in this realm include creamed vegetables, whipped savory cheeses, flavored bean purées and rustic seasonal fruit spreads. Pull in additional fresh toppings and/or braised meats to jack up craveable touches. Toast Society Café in Las Vegas magnifies offerings with signature flavors on a choice of nine-grain bread, toasted sweet potato planks, gluten-free sourdough or bagels.
Loaded quick breads are also offering new opportunity in the toast category (think zucchini, savory pumpkin or spiced banana bread) in both savory and sweet applications. Breakfast, lunch, dinner and late night would all be game for this playful indulgence.
Here's a look at restaurant takes on toasts that capture attention and are a meal unto themselves:
Menu Sightings
Tomato Toast: Bacon fat aïoli, heirloom tomatoes, sprouts, chive oil, sea salt
Talula's Pizza-Bar-Bread, Asbury Park, N.J.
3 Cheese Italian Toast: Prosciutto, Jarlsberg, fontina, onion jam, arugula, microgreens on jalapeño cheddar
Toastique Gourmet Toast & Juice Bar, Washington D.C.
Whipped Ricotta Toast: Braised dandelion greens, toasted hazelnuts and truffle honey
Small Batch, Garden City, N.Y.
Famed Ricotta Toast: Brioche toast with house ricotta and choice of seasonal jam
Sqirl, Los Angeles
Hong Kong Style Toast: Lightly burnt brioche, coffee condensed milk, sea salt
Excelsior Coffee, San Francisco
Mushroom Toast: House-cured ham, spinach, hollandaise, red wine sauce, scrambled eggs
Republique, Los Angeles
Scrambled Paneer Toast: A very filling scrambled eggs-like toast on gluten-free bread, arugula, radishes, micros, raisin-cranberry sauce
Divya's Kitchen, New York
Open-Faced Grilled Veggie Stack: rosemary sourdough, goat cheese, egg whites, tomato, zucchini, asparagus, piquillo pepper, red onion, balsamic reduction, fruit
Toast Gastro Brunch, Carlsbad, Calif.
Banana Bread + Pork Belly: Crème fraîche, maple syrup
Weights + Measures, Houston
FEATURED RECIPE
GET THE RECIPE FOR MEXICAN BREAKFAST TORTA