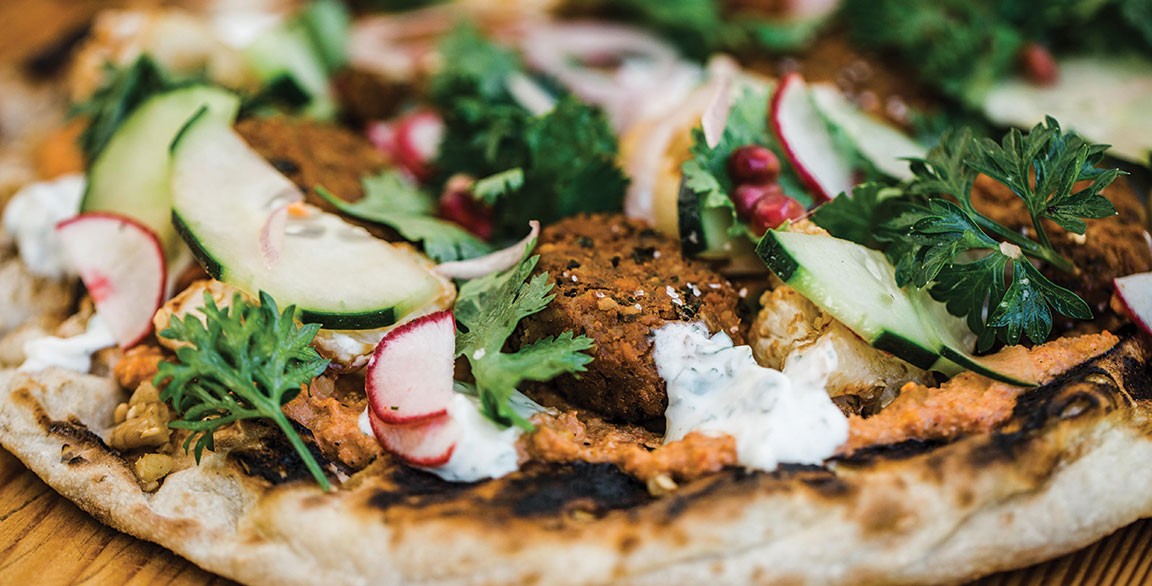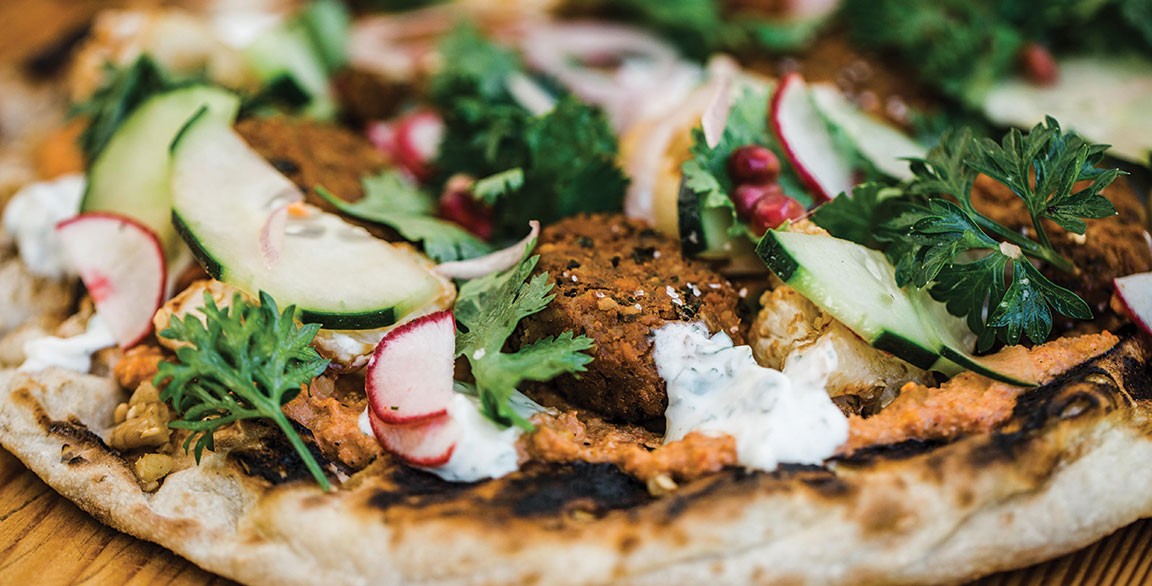 By Flavor & The Menu
July 8, 2020
Health and wellness goals helped propel consumer interest in plant-forward menu items. Modern flavor development has kept them coming back for more, keeping craveability in the crosshairs. Today, that demand for nutrient-rich, wholesome foods is driving plant-forward menu development further into focus.
Of course, consumers won't sacrifice flavor, which makes creative, strategic innovation an imperative. In order to answer the call for healthful goodness and a satisfying eating experience, look to California walnuts—a clean, plant-based ingredient with versatility, texture and nutrient density locked up. In a recent A&U study conducted by California Walnuts, 78 percent of consumers surveyed said walnut health benefits positively impacted their purchase decision on a menu.
"California walnuts are a real-food ingredient that chefs can get behind as a dairy-free and meat-free alternative," says Juliet Greene, Consulting Innovation Chef for California Walnuts. "They carry a subtle flavor and exceptional texture that can mimic products like ground beef—without excess ingredients or fillers." She also points to their natural affinity with other plant proteins, such as beans and lentils or grains and seeds.
Walnuts won't increase operational complexity for kitchen staff since they are available in different sizes, formats and colors.
Chef Juliet Greene
WALNUTS MAKE THE MENU
We asked Greene to share a few ways to leverage the super plant power of California walnuts and make them work across the menu. She provided trend-forward culinary ideas that maximize usage while ensuring broad consumer appeal.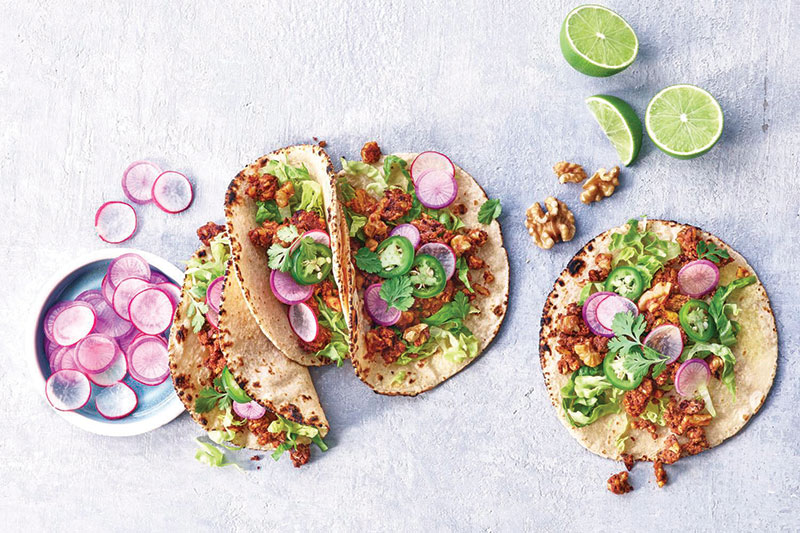 Walnut Sausage Crumble
"California walnuts provide an ideal texture—not too soft and not too firm—that makes them ideal for plant-forward meat alternatives like sausage crumbles," says Greene. "They also take on flavor really well."
To Make: Pulse 2 parts raw California walnuts and 1 part beans, lentils or grains with seasoning of choice (try: chorizo, shawarma, barbecue or Italian seasonings)
Menu Possibilities: Add atop flatbread; use as taco filling; serve in omelette or frittata; serve as plant protein topper in bowl build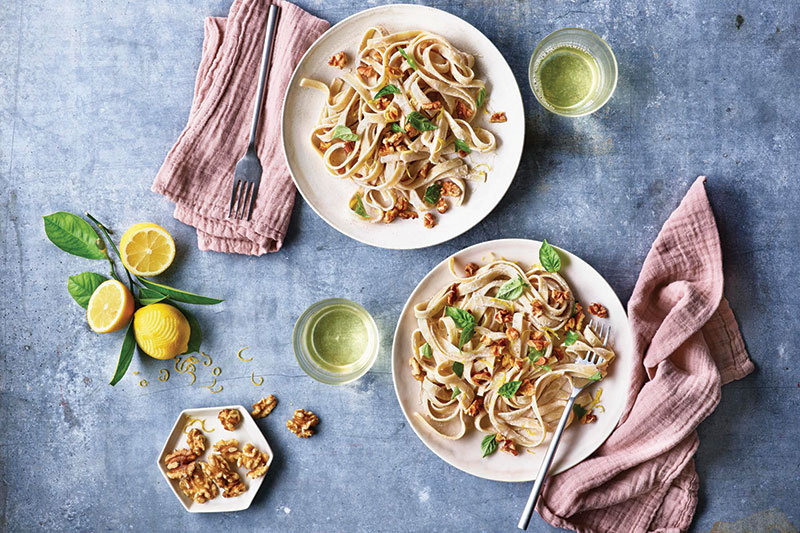 Walnut Cream
"This wholesome walnut cream can be used in a variety of recipes from soups, sauces and spreads to desserts, and to keep dishes dairy-free and gluten-free by replacing roux to help thicken," says Greene. "The cream can be kept in cold storage for up to seven days allowing for operational ease."
To Make: Blend 1 part water to 2 parts raw California walnuts until a light white cream forms
Menu Possibilities: As the creamy sauce in veg-centric pasta dishes like Alfredo; spread over artisan toast builds; add flavorings like mustard or harissa, then drizzle over roasted/grilled vegetables
Peak Freshness
Being the only tree-nut with an excellent source of ALA, the plant-based form of omega-3, walnuts should always be stored in the freezer or walk-in.
Get more plant-forward inspiration at walnuts.org/food-professionals