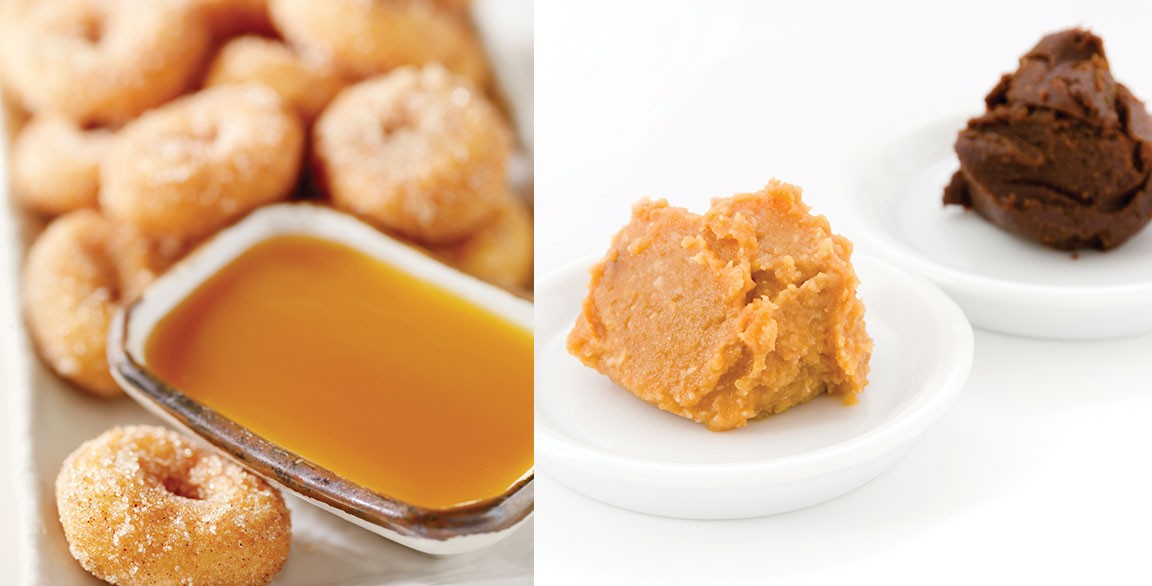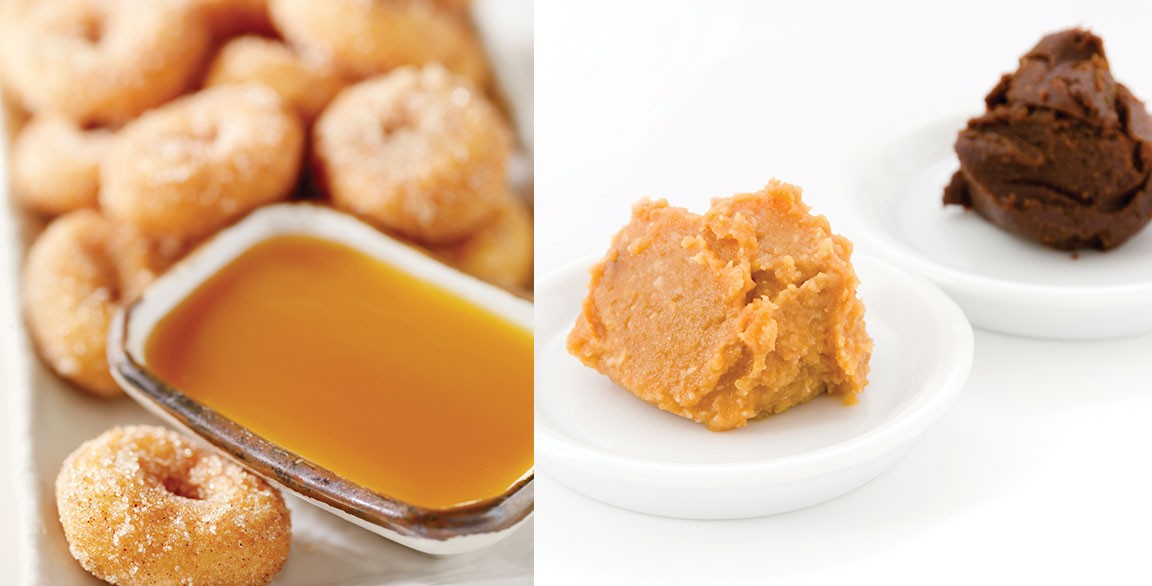 By Rob Corliss
November 12, 2020
An influx of global flavors has driven brunch in exciting new directions in recent years. Miso, the Japanese seasoning made from fermented soybeans, has been on a parallel track, adding its umami-rich tones to a variety of menu applications. It makes perfect culinary sense that brunch and miso should merge, further elevating the innovations we are seeing for the weekend's favorite meal. Miso's sweet-salty, umami funk is ideal for injecting a savory layer of flavor to brunch dishes. Six suggestions for leveraging the mystique of miso follow, highlighting the versatility of this complex, go-to stealth ingredient.
1

Scrambled
& Baked Eggs

Eggs, a brunch powerhouse, become more complex when infused with miso. Operators can look to the fermented, salty taste of miso to deepen these dishes.
Creamed Eggs: Whisked eggs combined with white miso and sour cream, cooked to a soft scramble and topped with chipotle-tequila salsa

Mushroom Florentine Frittata: Whisked eggs, fresh spinach and Gruyère combined with caramelized onions and mushrooms flavored with red miso and baked as a classic frittata
2

Poached Eggs

Poaching eggs in miso broth lends savoriness, adding dimension to the traditional profile. This technique builds luxurious comfort to any poached egg treatment.

Farmhouse Benedict: Two eggs poached in white miso broth perched atop toasted thick-sliced potato bread stacked with roasted vegetable jam and carved ham, all coated with a classic hollandaise

Artichoke & Egg Dip: Egg poached in white miso broth nestled into a bowl of creamy sun-dried tomato-artichoke dip and served with pita chips
3

Potatoes & Sweet Potatoes

Use the menu familiarity of these two ingredients as a springboard to expand the creativity of brunch offerings. Their earthy attributes make for an ideal pairing with miso.

Tahini Sweet Potato Hash: Chunks of baked sweet potato griddled with red bell peppers and red onions, tossed in red miso-tahini sauce

Pesto Fingerlings: Roasted fingerling potatoes coated with broccoli pesto enriched with white miso
4

Gravy

Traditional meat gravy is primed for a dose of unexpected flavor. Use miso to deepen the richness of gravy, creating an amplified signature taste. Biscuits, omelettes, bowls and other brunch favorites will benefit from this crave-inducing approach.

Croissant Strata with Sausage Gravy: Croissant, egg and cheese strata topped with chicken sausage gravy fortified with white miso

B-fast Lasagna: Layers of lasagna sheets, crispy shredded hash browns, Jack cheese and creamy chicken-tomato gravy (with red miso), baked and cut into wedges
5

Savory Oats

The judicious addition of miso to oats broadens the menu perceptions and possibilities of both. Miso brings a punch of delectable flavor that renews even the most basic oat-based dishes.

Savory Porridge: Rolled oats simmered in white miso-flavored water to a thick and creamy porridge, then scooped into a bowl and topped with sausage crumbles, micro greens and frizzled leeks

Savory/Sweet Granola: Rolled oats/pepitas/puffed brown rice flavored with red miso, maple syrup and cayenne, baked until crunchy; cooled and combined with shaved coconut, black sesame seeds and glazed orange peel
6

Mini Sweets

Mini handheld treats provide opportunities to explore and deliver whimsy, while packing big flavor into a small format. Incorporate the saltiness of miso for an ideal counterbalance to sweeter flavors.

Apple-Walnut Sticky Buns: Bun dough spread with a blend of softened butter, brown sugar, white miso, cinnamon, chopped apples and walnuts; rolled, sliced small, glazed and baked

Cosmic Doughnuts: Miniature powdered sugar doughnuts served with warm raspberry jam flavored with red miso