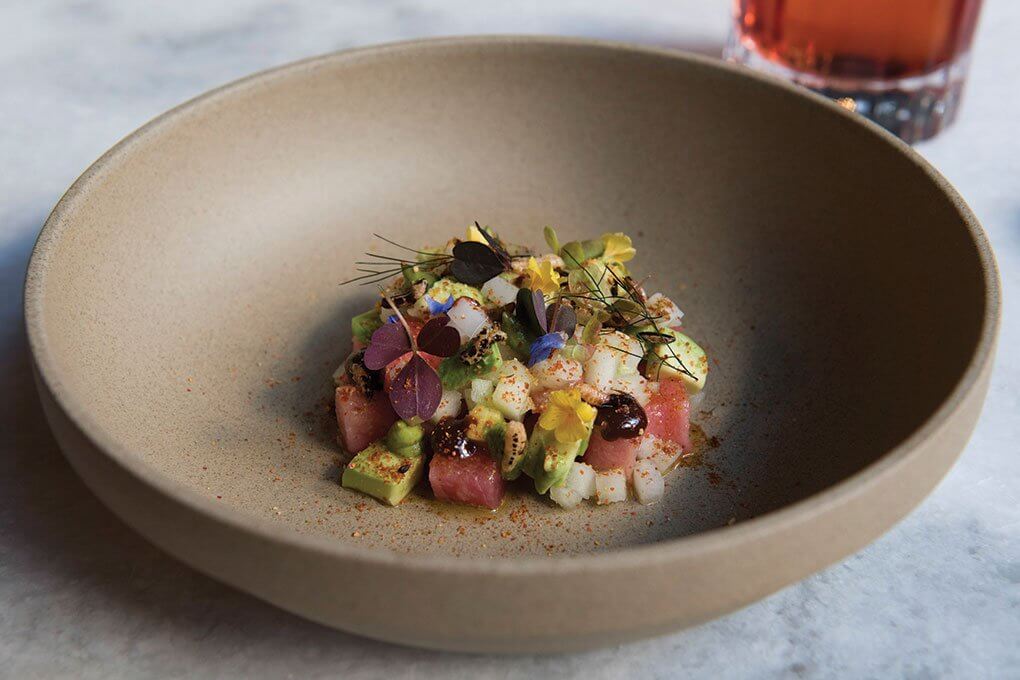 By Flavor & The Menu
April 19, 2019
As poke bowls continue their strong showing on American menus, they are paving the way for global takes, like an Indian version that has found success at Baar Baar, an Indian gastrobar.
The traditional ingredients in bhel puri, the Indian puffed rice salad, are at the center of the Tuna Bhel appetizer, including puffed black rice, savory sev (crunchy seasoned chickpea noodles), boiled potato, green mango, tamarind chutney, green chile and mint. But the dish moves into creative territory by adding diced raw tuna, avocado and green apple. Radish and cilantro cress accent the dish.
Chef/Partner Sujan Sarkar credits the dish's unique texture and flavor combination for its success. "Tamarind chutney introduces a hint of sweet and sour, while sev and puffed black rice add to the texture," says Sarkar. "Avocado brings in creaminess, while the green mango, green apple and mint chutney add a freshness to the dish. Radish and the hint of green chile lend pungency."