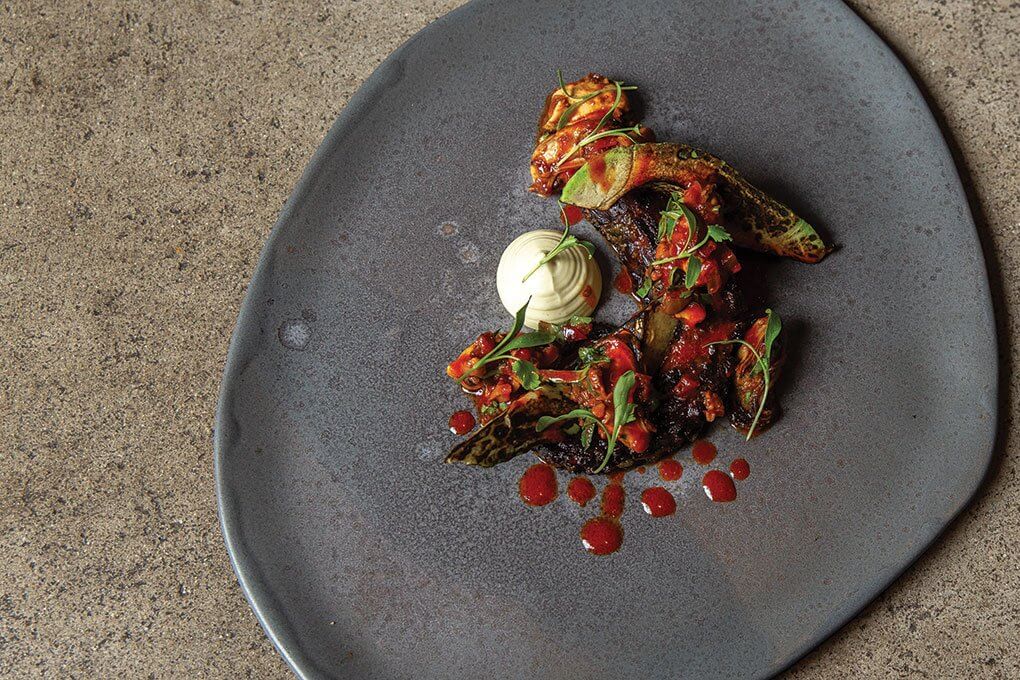 By Flavor & The Menu
April 19, 2019
Chef de Cuisine Ben Tenner turned to octopus to liven up the seafood category at Espita Mezcaleria, which specializes in Oaxacan cuisine. "Octopus has a mild, slightly sweet flavor and takes on whatever flavors you cook and marinate it in," he says.
For his Aguachile de Pulpo, the natural sweetness of the octopus is enhanced with a marinade of olives, tomatillos, white wine and herbs. It's charred after being cooked until tender to achieve bittersweet notes and a craveable crispiness.
Once plated, pasilla mixe chile mayonnaise and charred avocado add creamy mouthfeel, heat and fat to round out the flavors. A guajillo red pepper vinaigrette is drizzled on top.
"Cold-smoked mussels dressed in a smoked cashew salsa macha add heat and crunch to the plate, as well as some smokiness that I love with octopus in particular," Tenner says. All this is topped with pickled papaya, red onion, cilantro and habanero garlic oil for a veritable playground of flavor.
"We focused on bringing big, bright notes both in the braising liquid and in the marinade," he says. "The rest of the sauces and garnishes all have pretty bold flavors, and we wanted the octopus to stand up to them."