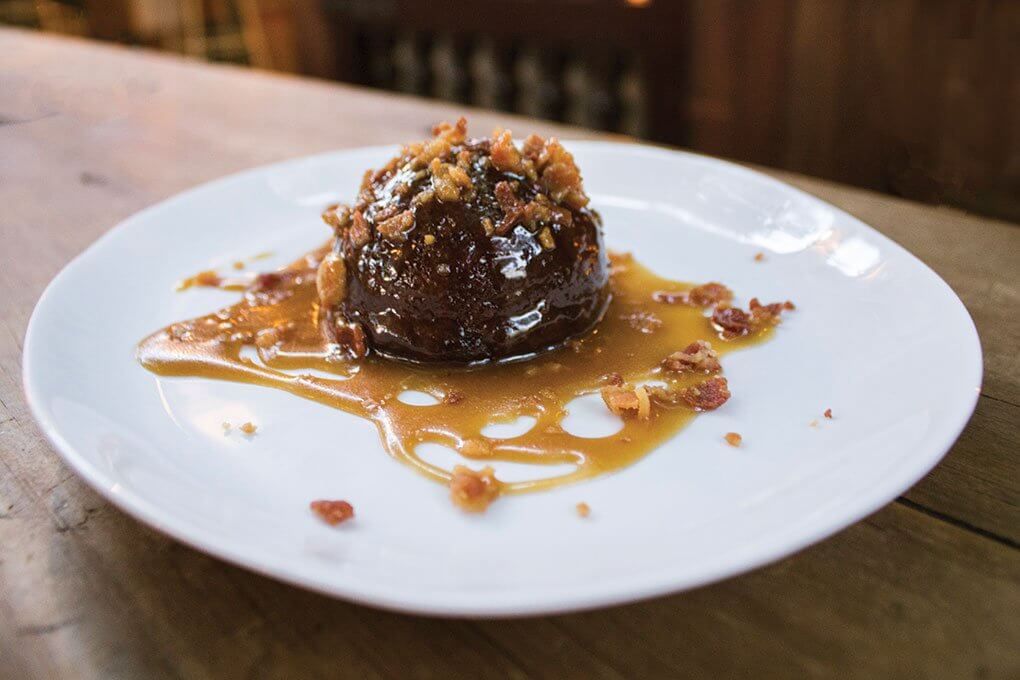 By Flavor & The Menu
April 19, 2019
The classic dessert duo of savory and sweet gets a unique twist with the Best Cake You've Ever Had at Bacari W. 3rd, an upscale Mediterranean tapas concept. The cake uses a Medjool date base, which plays up the terroir of the menu while adding a singular spin. By pairing the less-familiar date with caramel sauce and bacon, Executive Chef/Co-Owner Lior Hillel balances diners' desire for both the comforting and the new.
"Once you try dates in dessert, it becomes a turning point—you can literally see the change on our diners' faces," says Hillel. "You see a twinkle in their eyes immediately after someone at the restaurant tries this dish."
As customers embrace global ingredients, the date is a smart choice for a starring role in this dessert, but it ultimately succeeds thanks to its balanced profile. "The 'Aha!' moment with this cake is the complete bite, with the richness of the moist date cake, the toffee-flavored caramel sauce, all balanced by the saltiness of the crisp bacon," says Hillel.