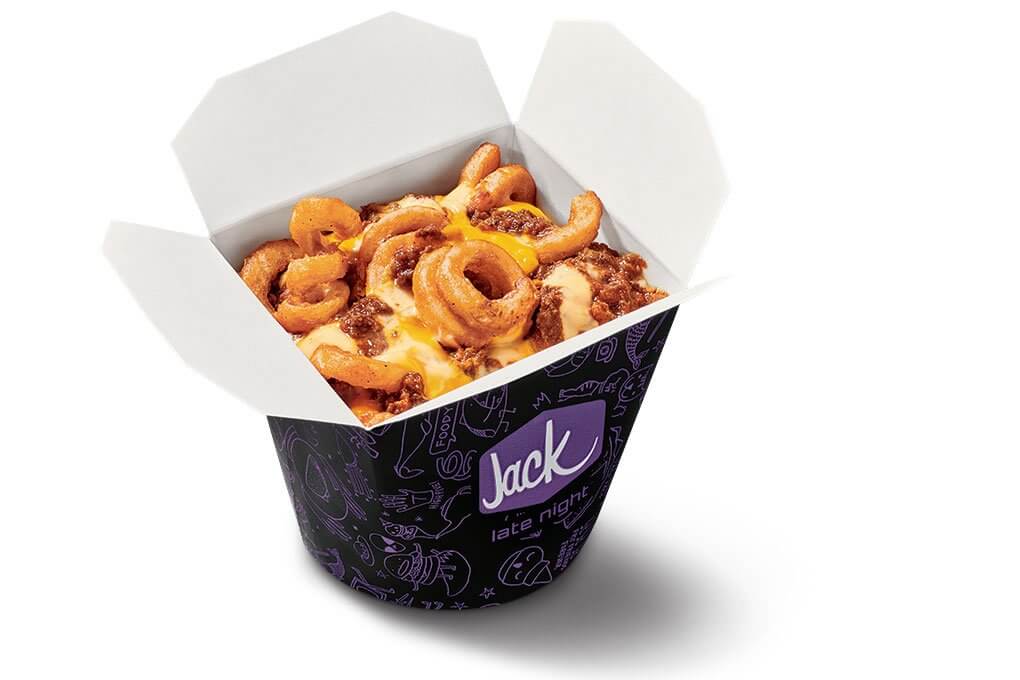 By Flavor & The Menu
April 19, 2019
A successful snack menu item needs built-in craveability like flowers need sunshine. Jack in the Box landed on this winning combination with its Sauced & Loaded Fries. Inspiration for this category came from the quick-serve's Chili Cheese Fries, launched in 2012 as a new snack.
"The success of the Chili Cheese Fries predated the arrival of the new Sauced & Loaded, but was inspiration behind bringing back the craveable snack item," says Kathleen Kennedy, Director of Culinary Innovation.
Last June, Jack in the Box rolled out the Sauced & Loaded Fries as a limited-time offering, featuring regular fries with cheddar cheese, cheese sauce and guacamole. Choice of proteins were: chorizo, carne asada or chipotle chicken.
"The item was a huge hit with our customers," says Kennedy. "With the on-the go packaging, craveable flavors and great price point, we saw customers turning to social channels to request their comeback after they were discontinued last summer. Our culinary team got to work to see how we could bring these back, but make them better than the first time."
Last December, Jack in the Box rolled out two new builds, this time starring the brand's seasoned curly fries. The Chili Cheese Curly Fries feature fries covered with beef chili, shredded cheddar cheese and yellow cheese sauce. The Triple Cheese & Bacon Curly Fries star the seasoned curly fries smothered in a three-cheese blend, topped with hickory-smoked bacon and ranch.
"We love the Sauced & Loaded Fries, but could also see using our wedges or hashbrowns as a base," says Kennedy. "To create the next craveable culinary adventure for our guest, they need to be loaded with abundant cheese, savory meat and bacon, and sublime sauce."