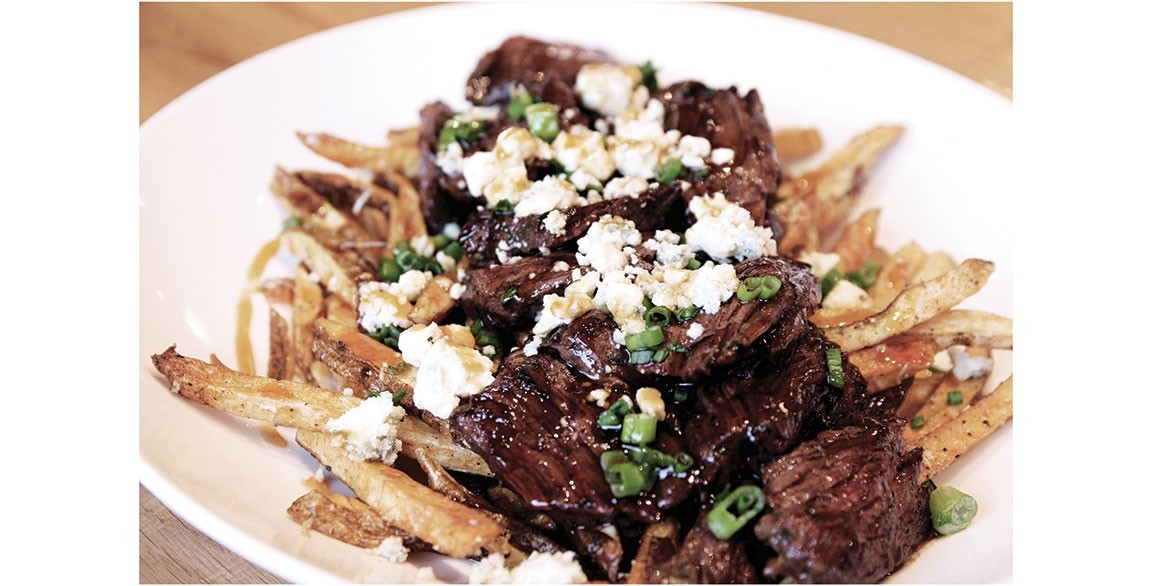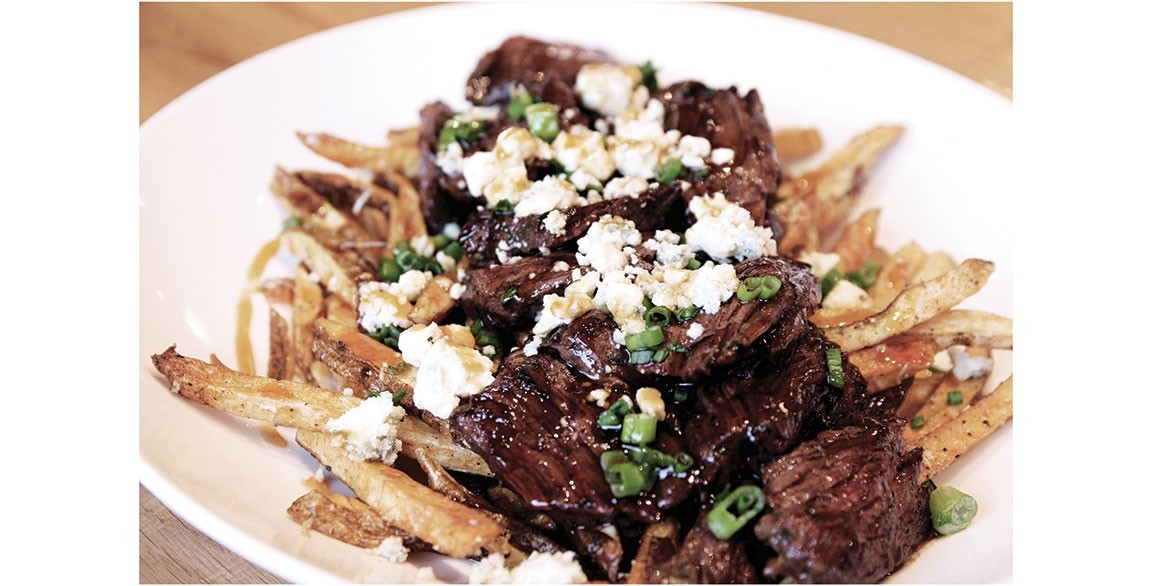 By Flavor & The Menu
May 5, 2020
French-inspired dishes are seen on trend-forward menus today, enticing diners by melding classics with creative twists. Delta Meat Market, a casual full-service restaurant within a premium grocery of specialty meats, boasts a best seller with its version of the bistro favorite, steak frites, applying a Southern treatment with great success.
To introduce regional flavor into the timeless dish, Cole Ellis, Executive Chef/Owner, relies on Hoover sauce, a Mississippi favorite he describes as "Southern brown sugar meets tangy hoisin." His Hanger Steak Frites sees grilled hanger steak over fries topped with liberal amounts of blue cheese, green onion and Hoover sauce.
The flavor experience is broad and deep. "It's smoky, sweet, sour, herbaceous, crunchy and delicious," says Ellis. The unique combination fits right in with the restaurant's vision to serve up internationally-influenced dishes rooted in Southern Mississippi traditions. "It's approachable to the meat-and-potatoes crowd, but refined with a Delta spin," he says.