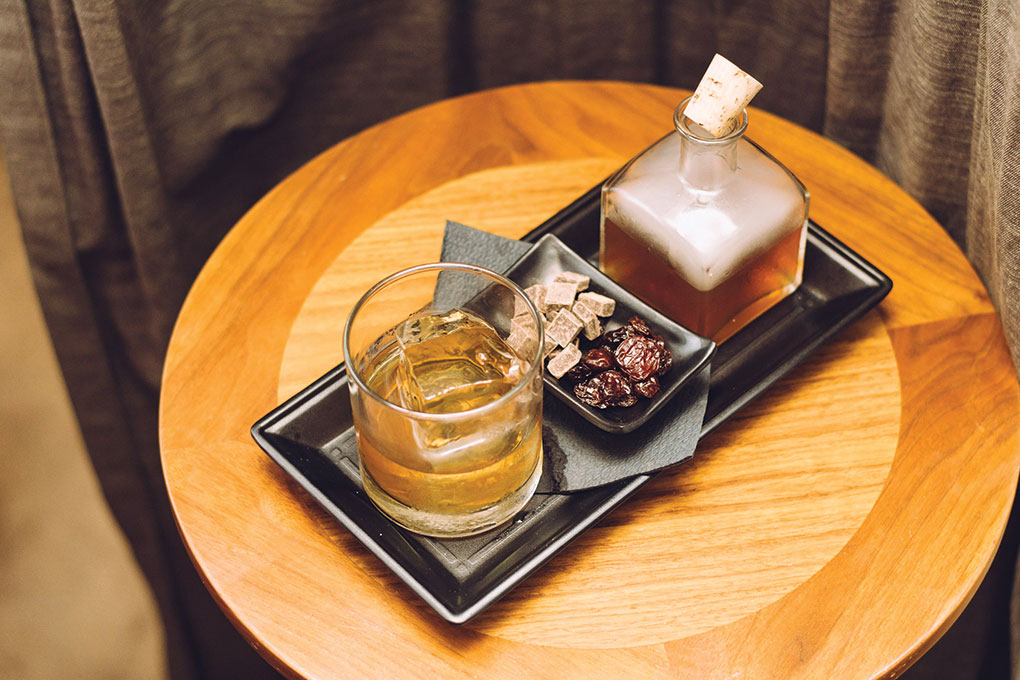 By Flavor & The Menu
April 19, 2019
Japanese whisky and smoke in cocktails are both trending, and the Smoke Break at Birds & Bees, a '50s-inspired speakeasy, brings them together in a spirit-forward drink that serves up flavor and presentation.
Nikka Coffey Grain Whisky is stirred with Spanish cream sherry, Italian sweet vermouth and housemade dark-cherry coffee bitters, then poured into a decanter filled with cherrywood smoke via a smoking gun. The decanter is corked and the guest controls the level of smokiness by how long the drink is corked before pouring over ice.
The flavors blend, change and improve over time, so customers are encouraged to take their time and compare how the drink's taste evolves, while the smoke makes for a great Instagram post. In addition, the decanter provides an interactive, shareable component.
"One person in a group will order it so that everyone can try the cocktail, only to have multiple guests in the group order their own," says Jake Larowe, Bar Manager. The drink comes with a side of chocolate and dried cherries, elevating its shareability and adding an element of surprise.