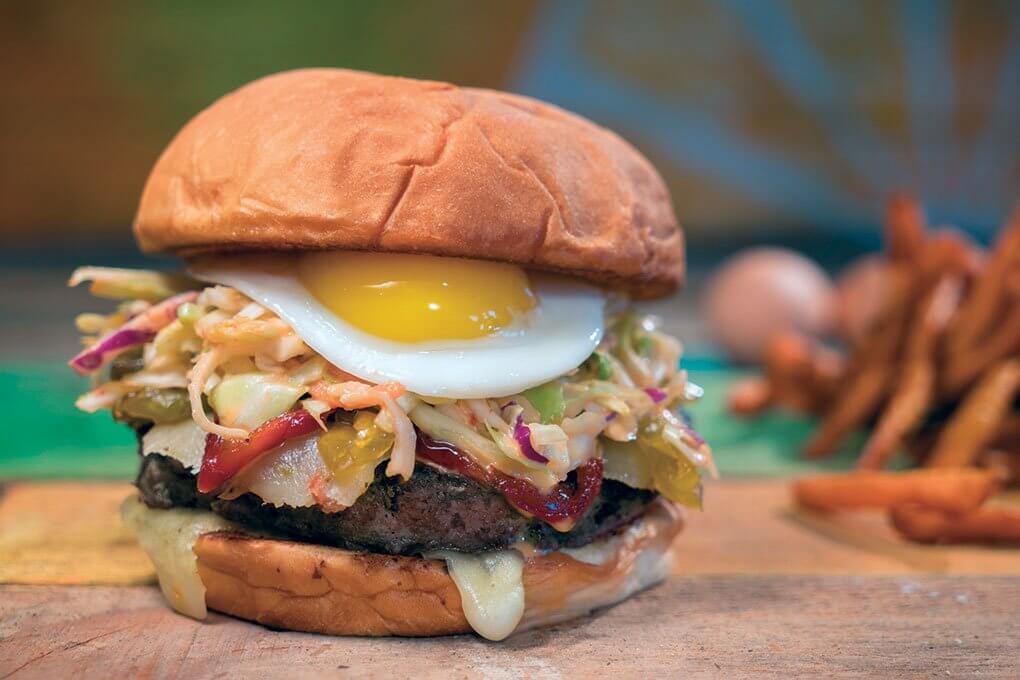 By Flavor & The Menu
April 19, 2019
You can have it both ways. That's the message at SkinnyFATS, a fast-casual concept where the menu features categories divided into "The Healthy Side" and "The Happy Side." In the "Between The Buns" section on The Happy Side, the indulgent Cherry Popper cheeseburger has resonated with guests thanks to a balanced flavor profile that brings savory flavors together with sweet and spicy notes.
A half-pound beef patty and pepper Jack cheese provide the expected elements of a cheeseburger. But then the burger takes flight with a spicy slaw that is balanced with the sweet heat of a pepper marmalade made with cherry and banana peppers.
A fried egg adds a creamy finish. "When we first created the dish, it didn't have a fried egg, but that was the final ingredient that really brought it together and took it to the next level," says Executive Chef Marco Marquez.
A Hawaiian roll gives the burger another dash of sweetness that doesn't overpower. "Guests are always pleasantly surprised to find a burger on a sweet roll, which pairs perfectly with the savory notes found in the other ingredients," he says.