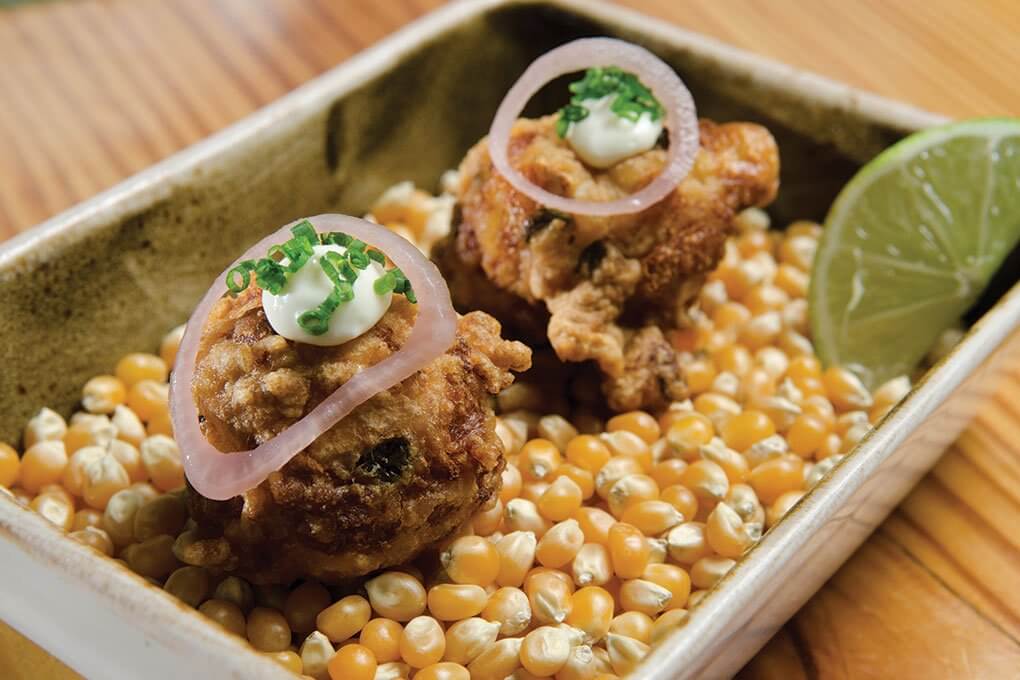 By Flavor & The Menu
April 19, 2019
The Rock Shrimp Fritters are the most popular dish at Quiote, a modern Mexican restaurant. "Since it is one fritter per order, it is typically ordered by the entire table—two, four, 10 at a time. Some people even add on another order for 'dessert,'" says Ross Henke, Executive Chef.
The fritters are made up of a simple batter of raw jalapeño, rock shrimp, flour, egg and baking powder. They're fried until golden brown. "The spice and vegetal flavor from the raw jalapeño plays nicely with the very sweet rock shrimp, which go into the batter raw, but cook perfectly when fried in the batter," he says.
They're then topped with a fermented habanero aïoli and finished with pickled shallot and fresh chives. "The shallot cuts through that rich and fatty bite, and the chive reinforces the raw, green flavor of the jalapeño," says Henke. "This dish is the perfect first bite for any diner coming through the doors of Quiote, as I believe it shows what we do in one mouthful."