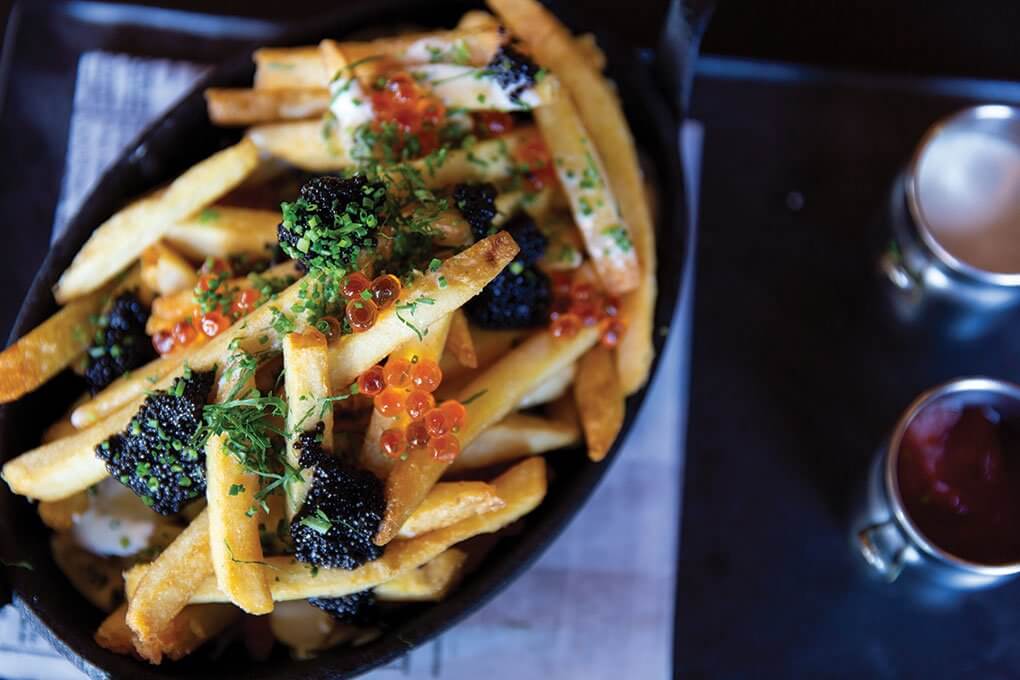 By Flavor & The Menu
April 19, 2019
Think of Caviar Frites as fancy comfort food—loaded fries dressed to the nines. Perry Pollaci, Executive Chef of The Green Room, a speakeasy lounge tucked into Castaway, a California cuisine concept, attributes the huge success of this decadent shareable to its accessibility.
"If you're on the fence about caviar, this dish is a great introduction," he says. "It really does make caviar less scary. I think it's a 'best of' because of how surprisingly delightful the flavors are when combined together."
He starts with crisp Yukon fries, then adds a citrus crème fraîche spiked with Grey Goose vodka and cayenne. Petrossian caviar, along with salmon roe, are spooned over the top, while nine-spice ranch and fresh herbs finish the fries.
"The flavor experience is a combination of briny, which you get from the caviar, and brightness from the lemon and vodka," he says. "It's important to add cayenne to the citrus crème fraîche to bring a little heat, because, after all, everything tastes better with a little heat." A best seller at The Green Room, the fries also appear on Castaway's menu as an accompaniment to the Ora King Salmon BLT Burger.