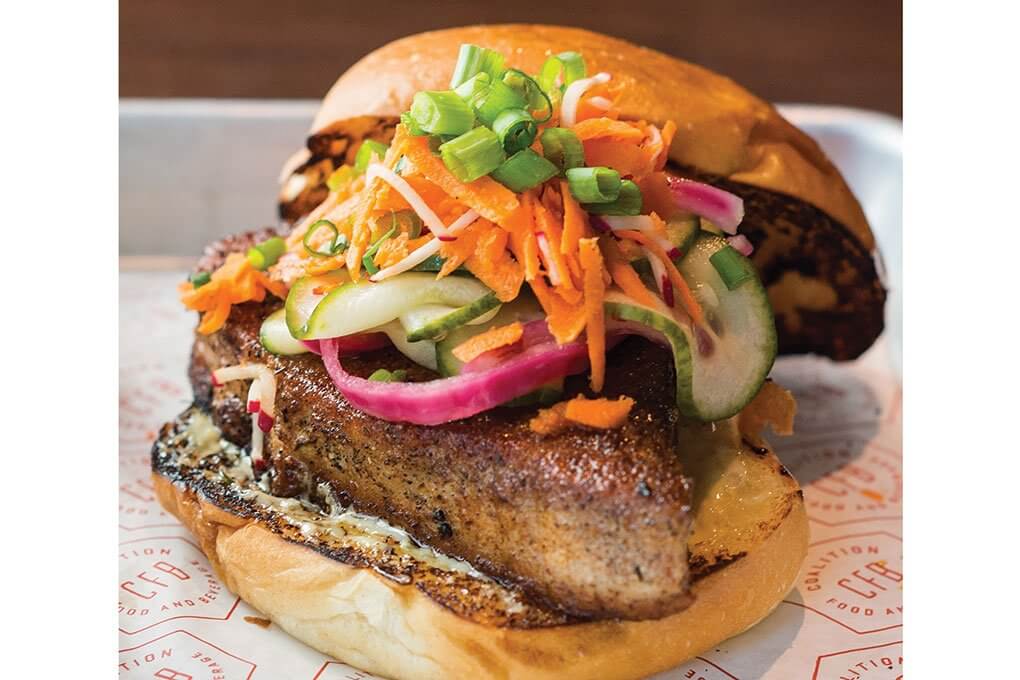 By Flavor & The Menu
April 3, 2019
A tuna burger was a must-have menu item for Ryan Pernice, owner/operator of Coalition Food and Beverage. Woolery "Woody" Back, Executive Chef, ran with that request and came up with a No. 1 seller: the Blackened Tuna Burger.
He starts with a sushi-grade tuna steak, blackens it for a little spice, then tucks it into a toasted milk bun and tops it with wasabi-ginger aïoli and marinated cucumber, onion, radish and carrots.
"With thoughts of tuna sashimi, we added the wasabi-ginger mayo, and for a cooling effect we topped it with rice wine-marinated vegetables," says Back. "This flavor-packed sandwich should invoke thoughts of sitting tableside next to the ocean."