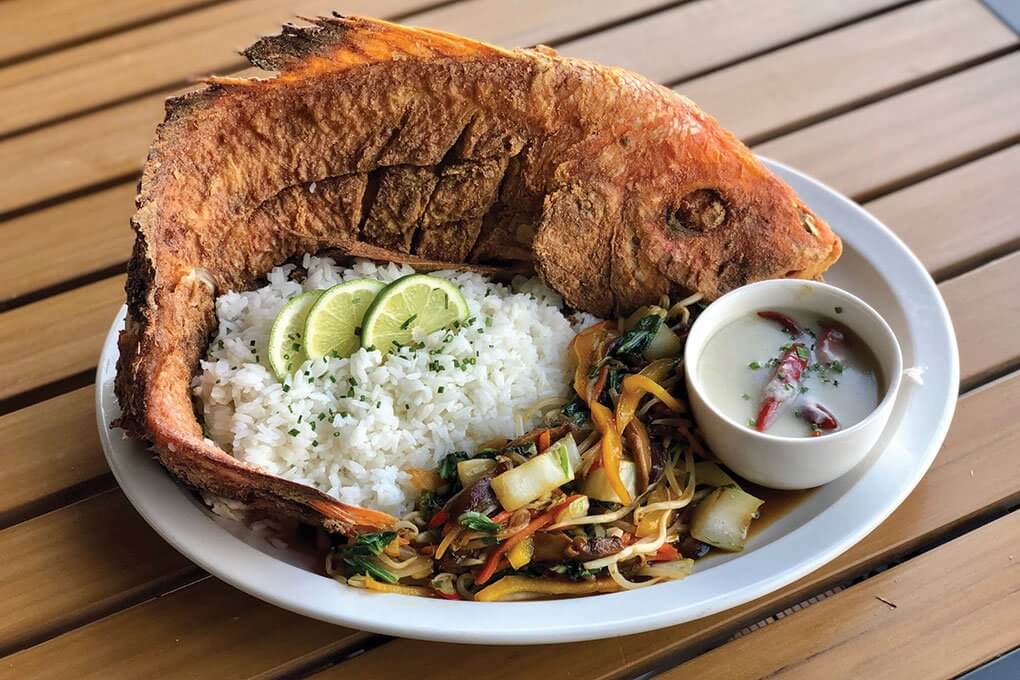 By Flavor & The Menu
April 19, 2019
When the Crispy Red Snapper for Two at the Pearl restaurant at The Oyster Point Hotel—known for its fresh seafood—makes its way across the dining room, heads turn.
The dramatic presentation showcases a whole red snapper, which has been marinated in olive oil, ginger, garlic, lime juice, lemon, peppercorns and shallot, and then coated with a gluten-free blend of rice flour and corn starch and fried until golden and crispy. A quick stir-fry of bok choy, shiitake and bean sprouts buddies up to the fish, and a side of simmered coconut broth with chile pods accompanies the entrée.
"It's fresh, tasty and fork-tender—a hit with our guests," says Mark LePore, Executive Chef. "It's a staple on our spring/summer menu, but I receive calls during the fall and winter months from guests who ask to reserve a snapper for their weekend dinner."