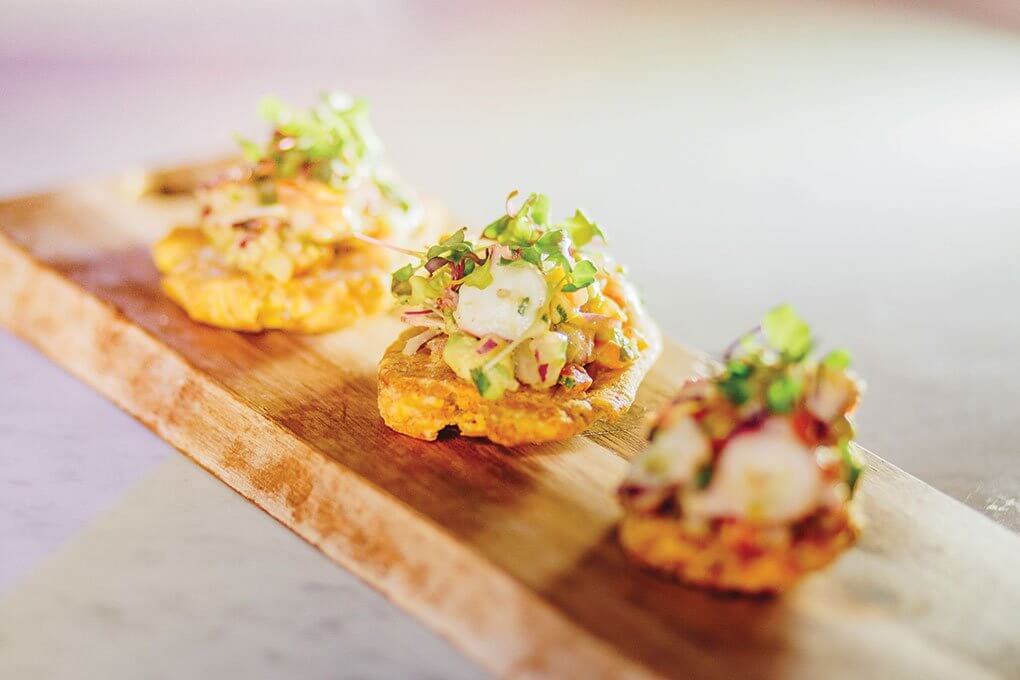 By Flavor & The Menu
April 19, 2019
As ceviche becomes more mainstream, an adventurous octopus ceviche paired with a familiar Latin format has become one of the top-selling appetizers at The Locale. This New American concept brings Latin flavor to its beach-town menu.
The Octopus Plantains start with a fried green-plantain base. Executive Chef Joshua Miranda usually tops tostones with guacamole or cheese, but he decided to put his own spin on the dish at The Locale. Here, he tops the classic fried plantain with octopus ceviche and avocado salsa.
The tender octopus pairs well with the ceviche's notes of lime, sweet tomato and creamy avocado. The indulgent plantain base gives this dish a handheld approachability that makes it a great bar bite or appetizer.
"In my opinion, what makes it the best is that it's one of the items that we offer that is most indicative of a Latin flair," says Miranda. While The Locale also offers an entrée of octopus, the use of this less-familiar seafood in the appetizer category is a smart, lower-risk approach for chefs to introduce it to their guests.