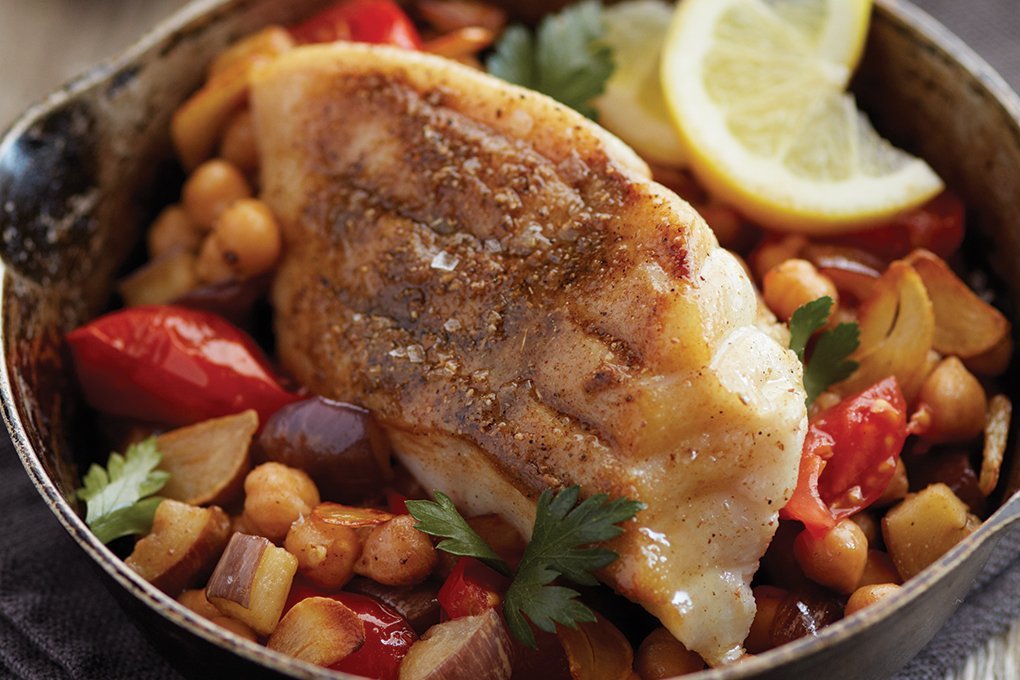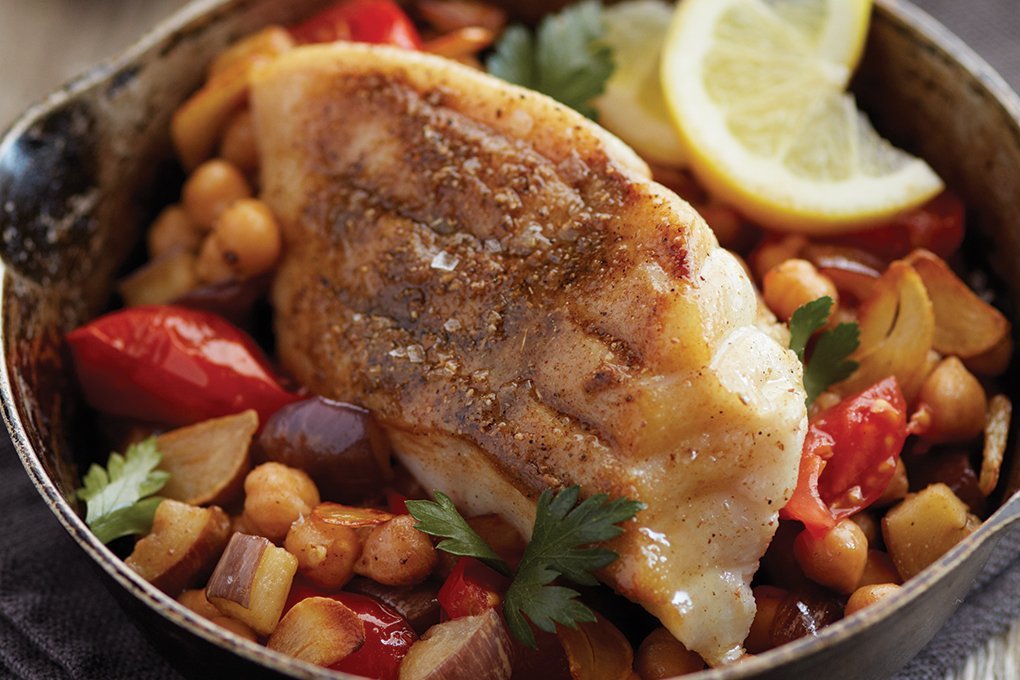 Dukkah is an Egyptian spice mixture used in Middle Eastern recipes. It has many uses, but is mainly used to dip bread that has been basted with olive oil.
INGREDIENTS
4 4-oz. skinless rockfish fillets
1 teaspoon coriander seeds
1 teaspoon sesame seeds
1 teaspoon cumin seeds
1 teaspoon ground black pepper
1 teaspoon fennel seed
1 tablespoon almonds dry roasted
1 teaspoon kosher salt
1 Tbsp. olive oil
1 12"x12" sheet aluminum foil
1 tablespoon vegetable oil
2 cups Japanese eggplant cubed
4 tomatoes quartered
1 cup chickpeas cooked, rinsed
4 cloves garlic sliced
1/4 cup parsley fresh, leaves
1 lemon sliced
4 4in. whole-wheat Pita breads toasted
INSTRUCTIONS
Preheat large sauté pan over medium-high heat.
Place coriander, sesame, cumin, pepper, fennel, almonds, and salt into spice grinder and pulse until slightly textured mixture forms.
In a bowl, mix olive oil and seasonings and coat fillets with seasoning mixture.
Add seasoned fillets to sauté pan and cook approximately 2-3 minutes each side.
Remove fillets from pan and reserve with aluminum foil loosely place atop to keep warm.
Increase heat of sauté and add vegetable oil, eggplant, tomatoes, chickpeas, and garlic.
Sauté until color develops on eggplant and tomatoes slightly begin to break down.
Serve fillet atop vegetables and garnish with lemon, parsley and toasted pita.
RECIPE NOTES
Courtesy of theAlaska Seafood Marketing Institute
Flavor Weekly Newsletter Sign Up