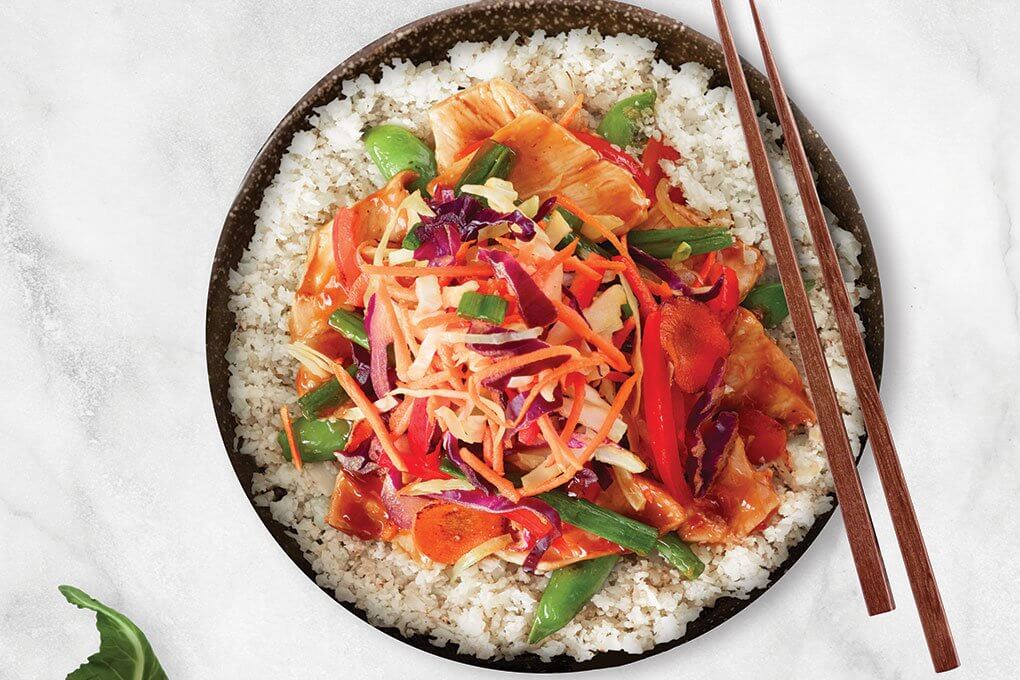 By Flavor & The Menu
April 19, 2019
Bowls are big business today, and innovation in this space promises a great success story. At Pei Wei, a fast casual that specializes in Pan-Asian fare, the Cauli FlowerPower Bowl is firing on all cylinders.
The bowl's foundation is fresh cauliflower "rice," made in-house, topped with white-meat chicken, carrots, bell pepper, snap peas, onion, scallion and ginger, tossed in a tamarind and chile-soy glaze. Asian slaw finishes the build.
"The sauces lend heat, acidity, sweetness and a rich umami hit," says Jason Sullivan, Director of Culinary Innovation. "Minimal sauce is used, so this dish has about half of the sodium content of other rice bowls. Our cooking methods allow us to serve healthier options without sacrificing great taste—the wok provides so much flavor!"
The new menu item is a huge hit with Pei Wei guests. "They love the fact that they can drop 70 percent of the calorie content and almost 90 percent of the total carbs by making this switch," he says. The addition of cauliflower rice to the menu mix has been great for the brand, allowing guests to sub it into all of its bowl builds.