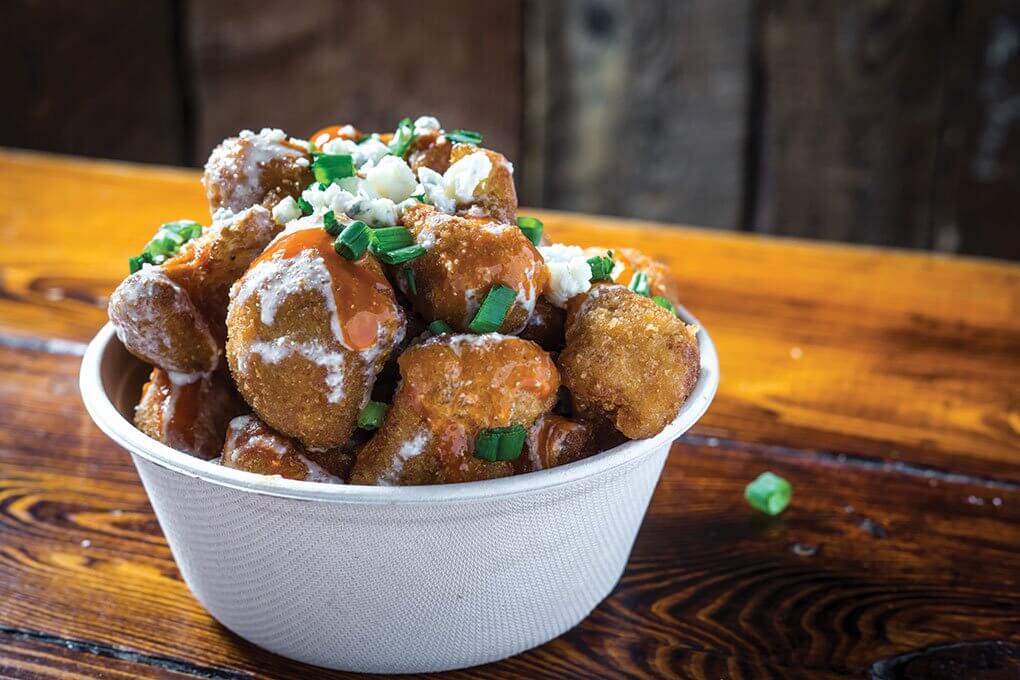 By Flavor & The Menu
April 19, 2019
Buffalo is a flavor profile that has been finding favor outside of its traditional wings presentation, propelled mostly by innovation in the veg-centric category. Diners are eating it up.
The Buffalo Cauliflower at beer-and-burger gastropub Clinton Hall, with five locations throughout New York City, is the No. 1-selling snack. It features cauliflower florets breaded with flour, egg and panko bread crumbs. After a deep fry, the crispy florets are smothered in housemade Buffalo sauce and crumbled blue cheese. Scallions finish the dish.
"For people who don't eat chicken or are just in the mood to 'get their veggies,' our Buffalo Cauliflower does the trick," says Executive Chef Darryl Harmon. Building on the success of the appetizer, Harmon teases, "We may or may not have a Buffalo cauliflower pretzel pizza in the works … ."