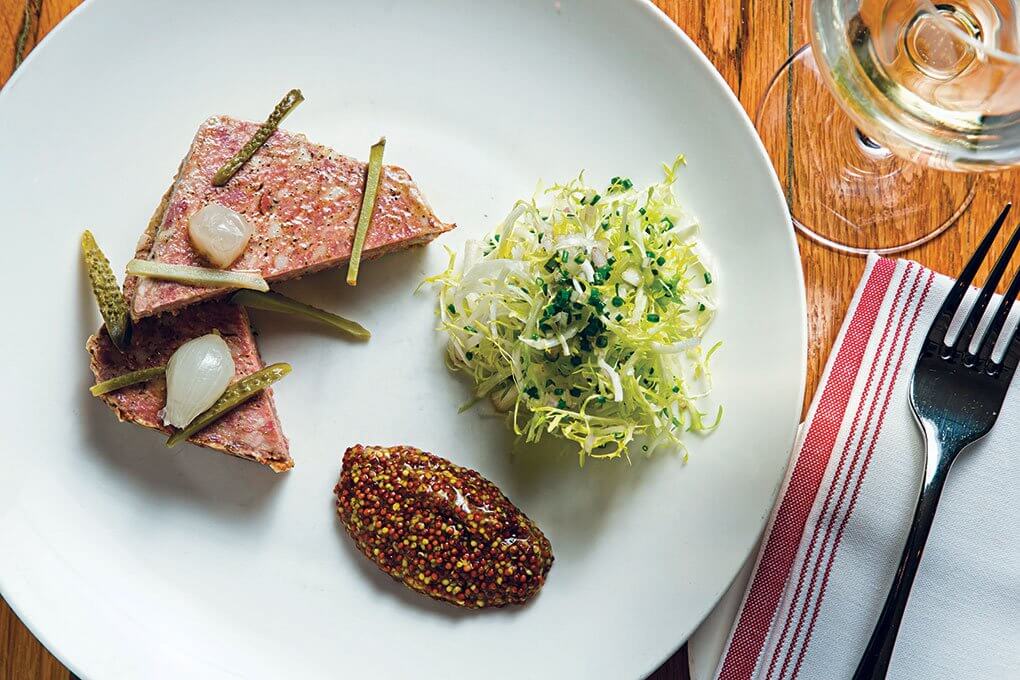 By Flavor & The Menu
April 19, 2019
Never stop perfecting. That's the approach taken by Chef de Cuisine Matthew Cockrell when it came to his version of classic French pâté. "This dish has been almost a decade in the making to get it right," says Cockrell. As classic French cuisine enjoys a resurgence among American consumers who increasingly value indulgent French dishes that are skillfully prepared, Cockrell's Country Pâté has been a standout appetizer at Mintwood Place, a modern farmhouse with a French-influenced American menu.
Cockrell experimented to perfect the pâté's flavor and texture. The dish is a classic combination of chicken livers, pork, white wine, Cognac and other ingredients. A combination of white pepper, cloves, nutmeg and dried ginger completes its flavor profile. The pâté's soft and supple texture is achieved by wrapping it in caul fat to create a skin with a pinkish color.
"All the care that goes into the preparation makes for a product that is rich but firm, with a satisfying weight and delicate, herby flavors," says Cockrell. Classic accompaniments round out the dish—crusty bread, sharp Dijon, tart cornichons and bitter frisée.
Expanding on the pâté's success, Cockrell is developing a banh mi sandwich that incorporates the spread—he hopes putting the global mash-up on the bar menu will help the pâté "find a whole new audience."