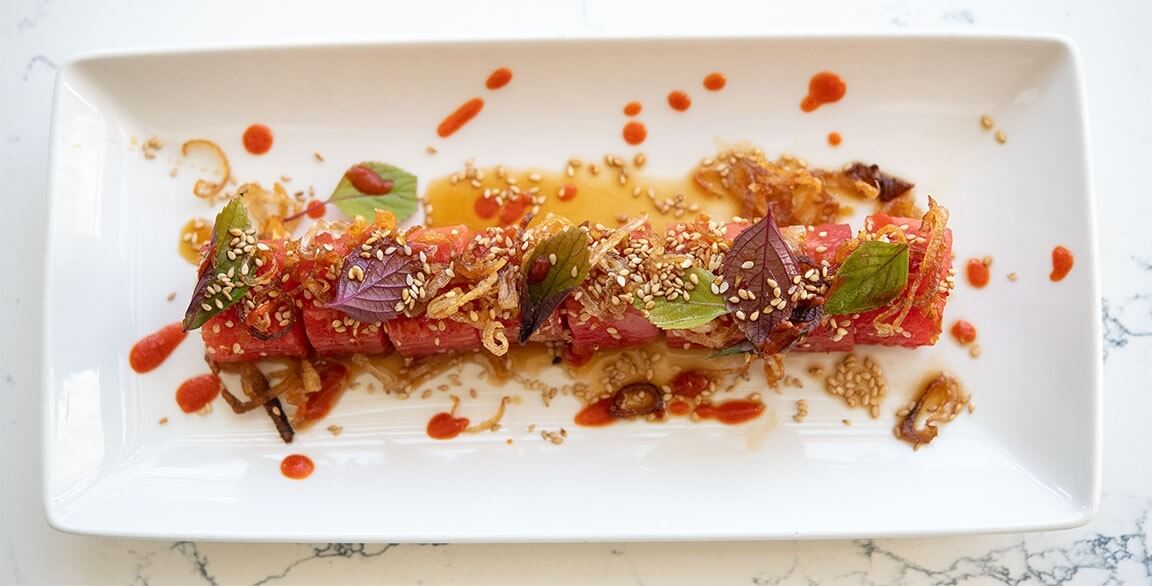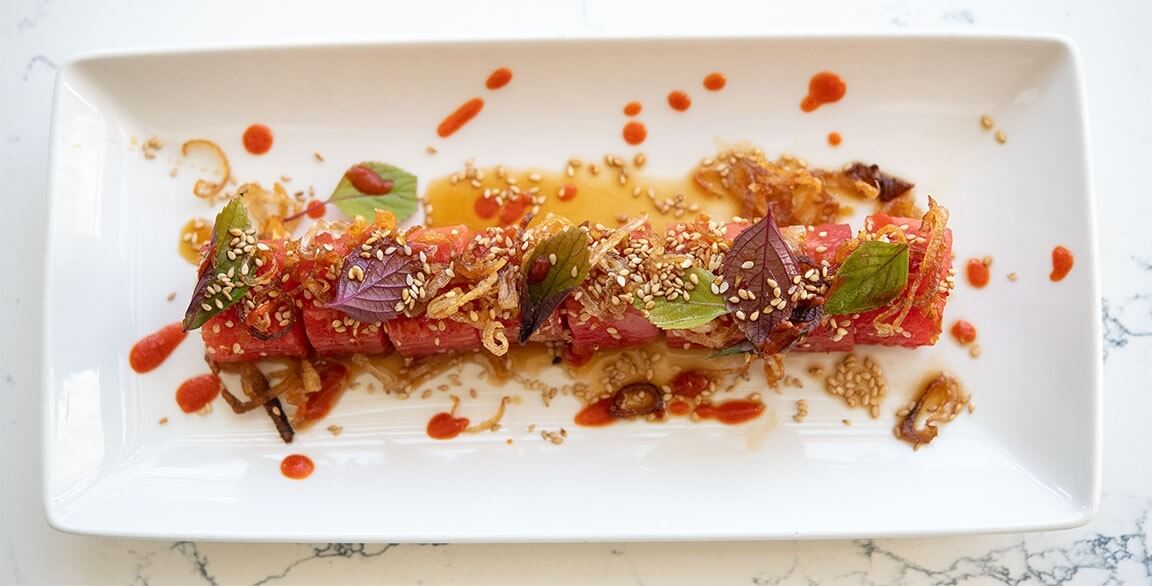 By Flavor & The Menu
May 6, 2021
With its beautiful, warm, pink hue and malleable shape, watermelon offers a gorgeous format for plant-based "sushi." Mai Pham, Chef/Owner of Lemon Grass Restaurant in Sacramento, Calif., working in collaboration with the National Watermelon Promotion Board, recently developed several enticing recipes using watermelon, a favorite fruit from her youth in Vietnam and Thailand.
Pham demonstrates the fruit's versatility with her Watermelon Sushi with fried shallots and lime dressing. She starts by running a serrated peeler against the flesh, then slices it into cubes, emulating sushi-style cuts of tuna. "The resulting texture not only adds to a lively mouthfeel but also helps trap seasonings," says Pham. The sushi pieces are lightly marinated in a spicy, tangy sauce made with soy, lime juice, ginger, Thai chiles, mirin and sesame seeds, before being assembled and garnished with red perilla (also known as Japanese basil), crunchy fried shallots, more sesame seeds and a drizzle of Sriracha. "The result is a visual surprise—what looks like a beautiful plate of raw tuna is actually a refreshing Watermelon Sushi," she says.