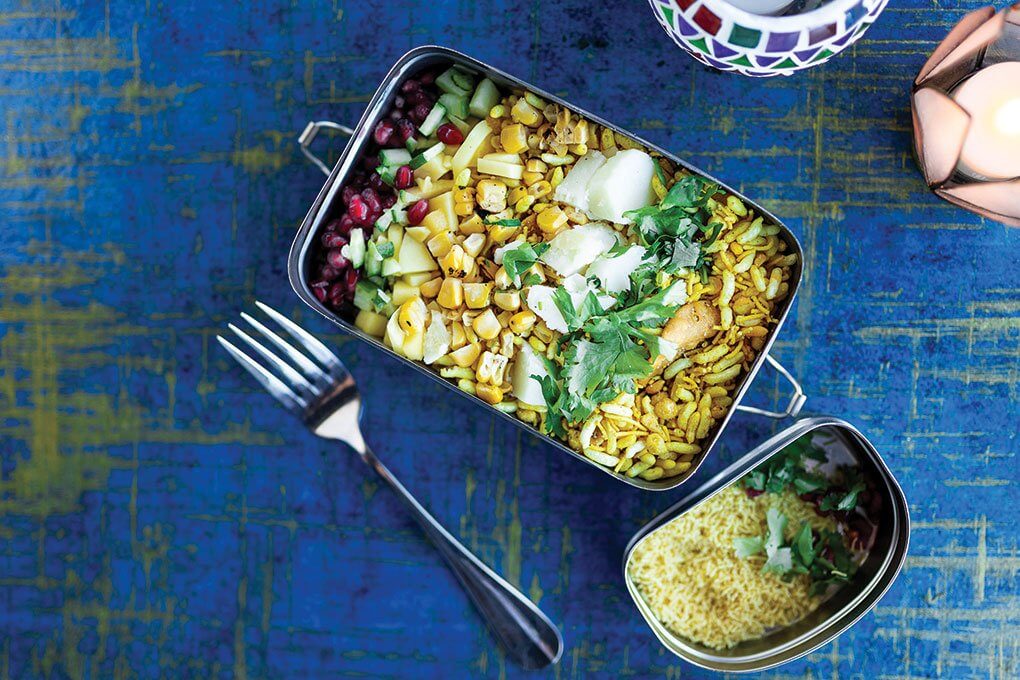 By Flavor & The Menu
April 19, 2019
Leveraging the success of global street food and bowl builds, the Build-a-Bhel at Indian street-food concept Chaatable, is a welcome addition to the menu. Crunchy puffed rice is at the center of a totally customizable salad bowl. Guests choose which vegetables, fruits and chutneys to add to the rice, creating the flavor profile that suits their tastes and mood.
"Guests really enjoy the customizable aspect," says Executive Chef Maneet Chauhan, a founding partner of Morph Hospitality Group, which operates Chaatable. "All of the ingredients are combined together to create an amazingly flavorful dish. It's sweet, tart, spicy, crunchy and delicious."
Bhel is usually made street-side out of food carts in India, and to give diners the same kind of interactive experience, the Build-a-Bhel is prepared tableside. With the Build-a-Bhel, Chaatable makes authentic Indian fare enticing through a familiar format.
A fun name—which joins the ranks of "You Say Potato I Say Aloo" and "The Okra Winfried Show" elsewhere on the menu—makes Indian street food more approachable to American diners.