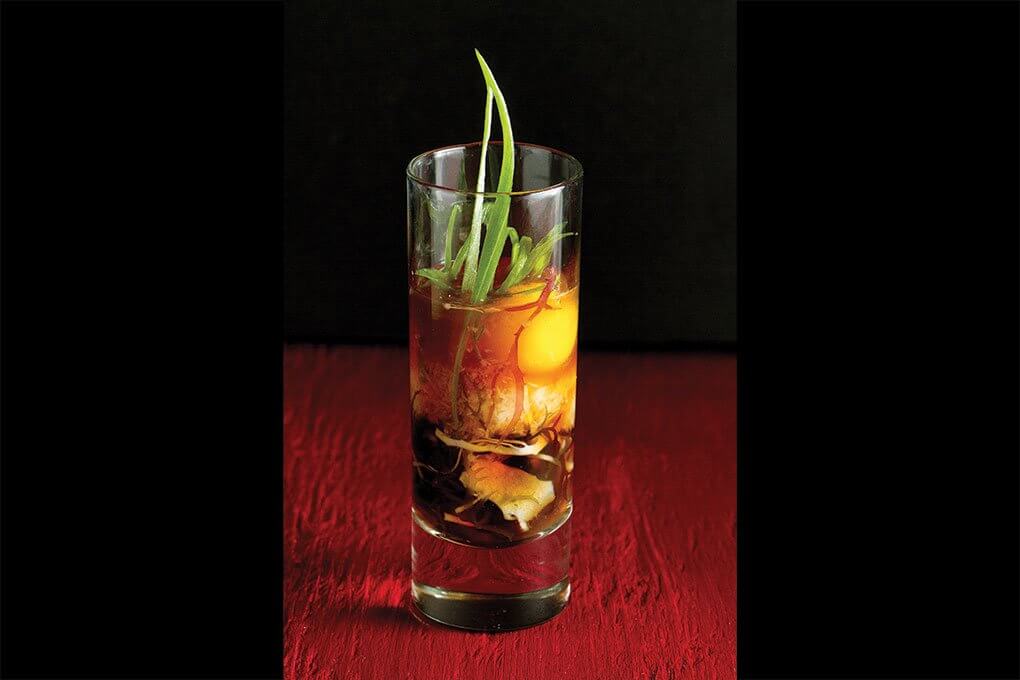 By Flavor & The Menu
April 19, 2019
Uni, that buttery, briny treasure pulled from sea urchins, is a delicacy most often seen at sushi bars. Today, chefs are leveraging its unique profile and exotic status, using it as a high-impact ingredient on toasts, or swirled into pasta as uni butter, for example.
Roy Villacrusis, Chef/Owner of Gaijin Culinary Services, a consultancy that specializes in Asian flavors, likes to feature it in an Uni Shot, along with sake, ponzu, yuzu kosho, kaiso seaweed blend, scallion and quail's egg yolk.
"Groups love to get going at the sushi bar by ordering a set of these shots for everyone, and before you know it, everyone else in the room is ordering it," says Villacrusis, who will soon be opening an omakase restaurant in Las Vegas. "Aside from its Instagrammabilty, the range of flavors is quite complex and satisfying. You get sweet, spicy, sour and salty nuances, plus a variety of textures."
He uses fresh sea urchin from Hokkaido, Japan, whenever possible, or from Santa Barbara, Calif., when in season. "The uni sits on a bed of kaiso seaweed blend, then we add our favorite sake from Niigata and finish it with a dash of ponzu sauce seasoned with yuzu kosho," he says. "For extra creaminess, we add a fresh quail's egg yolk. What an amazing flavor to remember!"