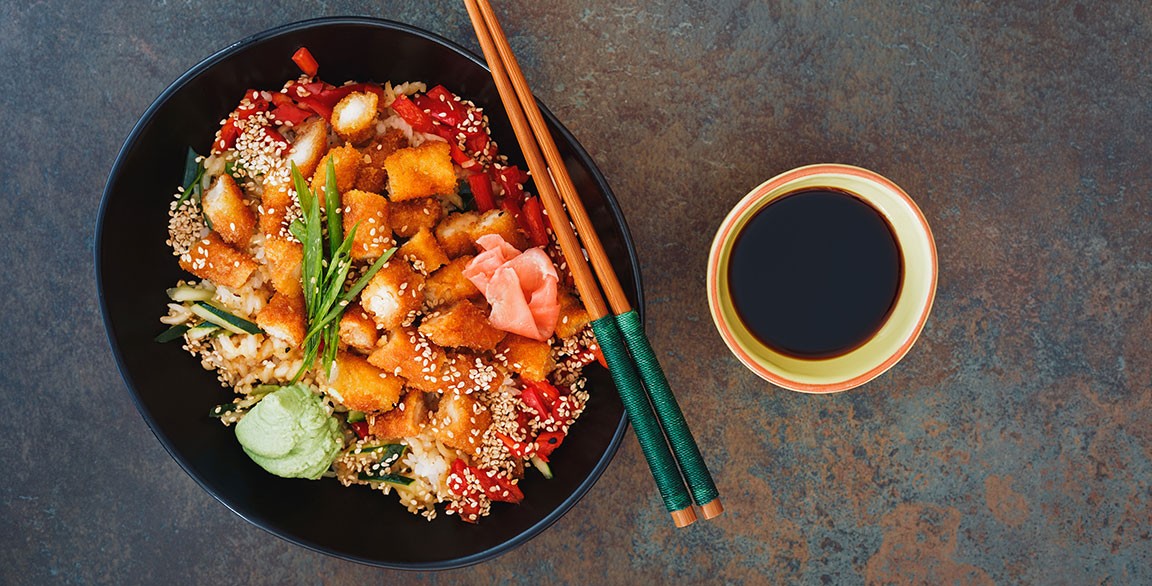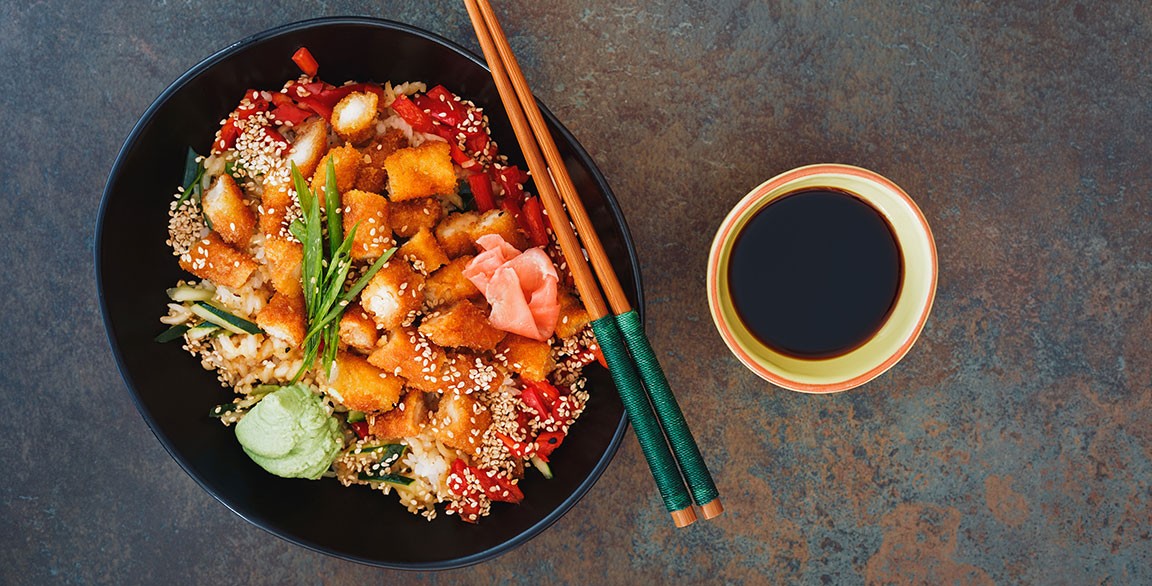 By Flavor & The Menu
July 11, 2020
Offering proven flavor combinations in a bowl format gives consumers a fresh spin on a familiar dish. Of course, with portability now a key factor in menu development, bowls serve up a win there, too, providing a platform for strategically layered components that travel well. Looking to trending profiles or American classics, like Korean fried chicken or shrimp and grits, can provide opportunity for built-in crave factor and signature differentiation. The translation to a bowl build requires the modern touches that the category is known for—flavor detail, textural play and originality.
"Retooling an old-school prep into a bowl format is a fun and creative way to get even more buy-in with the bowl concept," says John Franke, president at Franke Culinary Consulting, a Dallas-based consultancy focusing on brand development and innovation. He points to the Caesar salad as example, suggesting a clever transition to a bowl through a build of cauliflower "rice," Brussels sprouts leaves, crispy chickpeas as the "croutons," Parmesan crisps and a Caesar vinaigrette. "Or take something like steak Oscar and change it up with ancient grains, grilled asparagus, pickled onions, marinated crab, wood-grilled filet, kale, grated egg yolk and a tarragon vinaigrette to finish. This gives a modern approach to something super old-school," says Franke.
Here are five bowl builds inspired by dishes that are familiar, trend-forward, or perhaps a bit of both. Each spins the classic components of the dish into a modern bowl build with creative flavor play.
1. Carne Asada Bowl
Tomato rice
Seared flank steak
Avocado chunks
Lime-cilantro crema
Broken tortilla chips
2. Chilaquiles Bowl
Fried tortilla chips braised in red tomatillo sauce
Smoked sausage or chorizo
Queso fresco
Soft scrambled eggs
Sour cream
Pickled jalapeño rounds
3. Korean Fried Chicken Bowl
Crispy white rice
Korean fried chicken nuggets
Soy-braised mushrooms
Kimchi
Cucumber salad
Korean barbecue sauce
Chile threads
4. Shrimp & Grits Bowl
Smoked grits
Crispy pork belly
Sautéed Gulf shrimp
Gouda cheese
Pickled okra
5. Cobb Salad Bowl
Swipe of tomato jam
Romaine and iceberg blend
Citrus-marinated and grilled chicken strips
Peppered bacon
Avocado chunks
Pickled mustard seeds
Blue cheese crumbles
Apple-cider vinaigrette