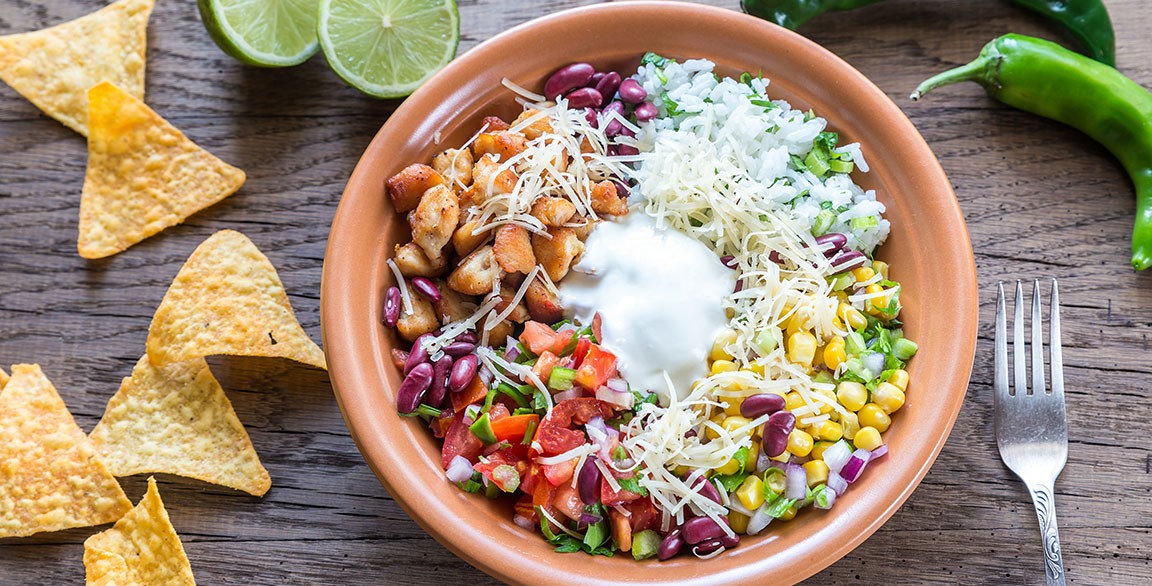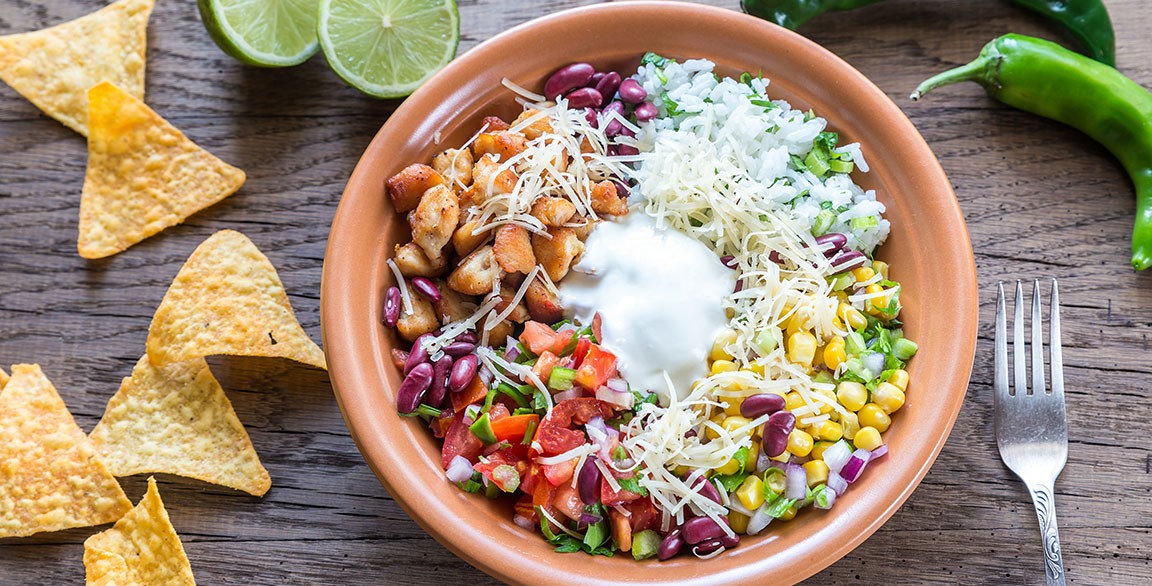 By Flavor & The Menu
July 11, 2020
Countless ingredients and dishes hailing from south of the border have found their way into the hearts of American consumers, who warmly embrace the bounty of that region's lively, fresh, bold flavors. Propelled by the comfort of that familiarity, an eagerness to explore deeper follows.
Bowls offer a great platform for innovation here, providing consumers with a recognizable format that can easily translate dishes they know and love. We've seen this play out with the burrito bowl and even the chilaquiles bowl, for instance. Chefs today are able to key into the popularity of Latin flavors, leverage the bowl's familiar format and explore flavor combinations that promise intriguing and delicious experiences.
Latin Flavor Combinations for Modern Bowl Builds
Flavorful Proteins
Guajillo/dark beer-braised pork carnitas
Mojo-marinated pulled chicken
Passionfruit-achiote glazed shrimp
Pork al pastor
Flavor-forward Sauces
Chile morita-pineapple salsa
Chimichurri vinaigrette
Guava-habanero salsa
Poblano-style mole
Roasted poblano-cilantro crema
Swipe of salsa macha
Add-in Components
Charred avocado
Chile de árbol-guava dressing
Jicama slaw with Serrano and cilantro
Mango-ginger salsa
Papaya-tomatillo-jalapeño chutney
Pickled mango
Smoked jalapeño
Crispy Textures
Chicharrones
Chorizo crumbles
Fried tortilla strips
Spicy pepitas
FEATURED RECIPE
GET THE RECIPE FOR CHORIZO BREAKFAST BOWL