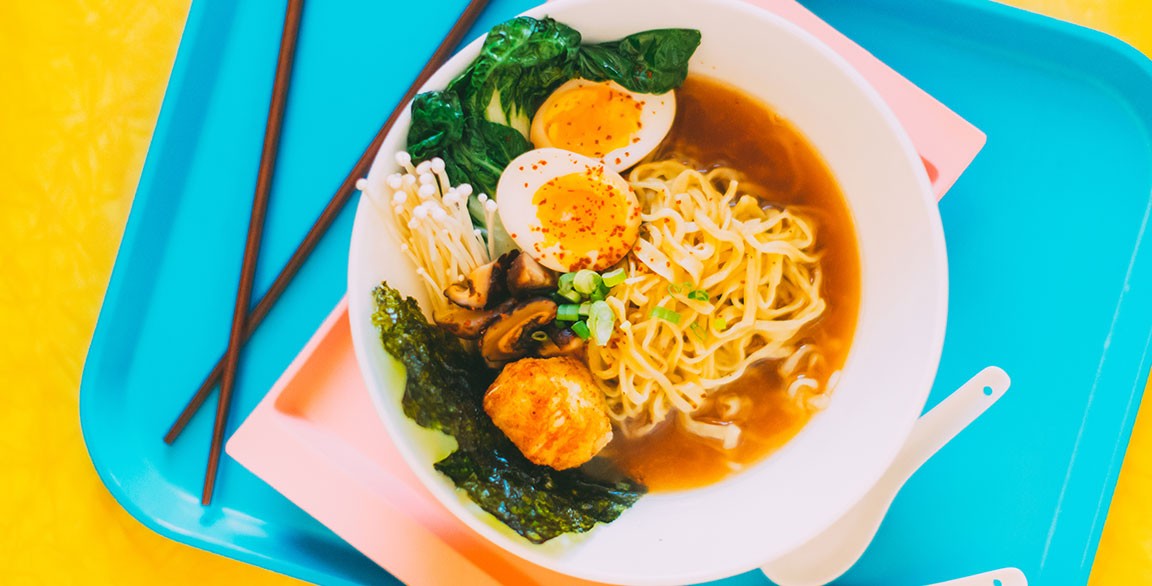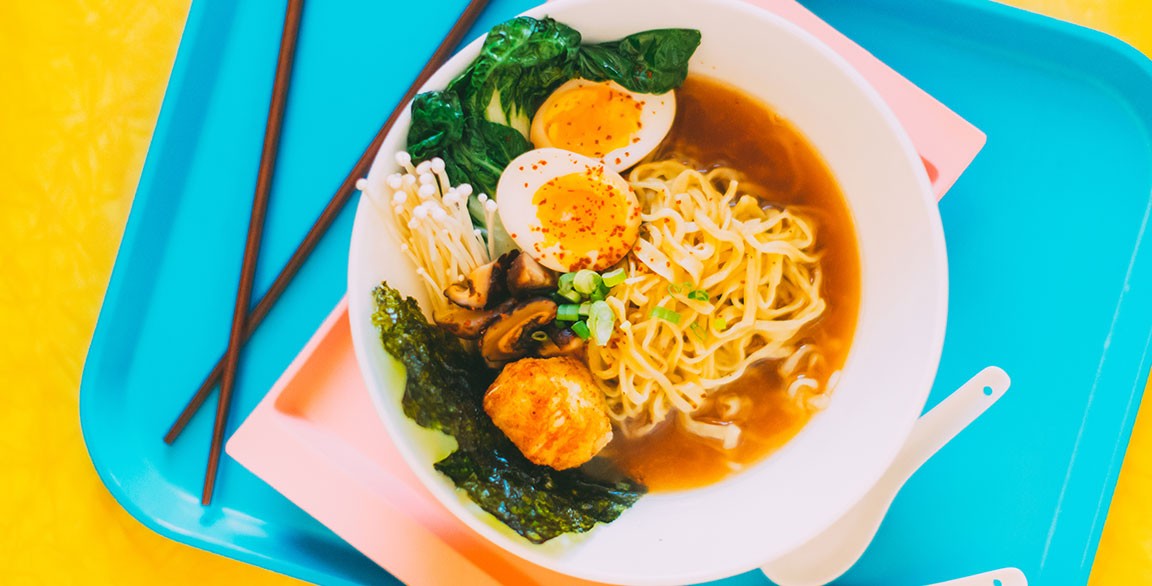 By Flavor & The Menu
June 11, 2020
Menu innovations starring the egg have skyrocketed in recent years, thanks to the growth of the breakfast and brunch dayparts, as well as breakfast-all-day offerings. Egg-topped handhelds and bowls, and global egg dishes like shakshuka took off, along with more cutting-edge applications like cured egg yolk, shaved over salad or pasta. The egg's wholesome, comfort-centric positioning helps facilitate intriguing and signature menu applications. Here are four creative menu ideas that showcase the egg's ability to add valuable impact.
1. Deviled Egg Gremolata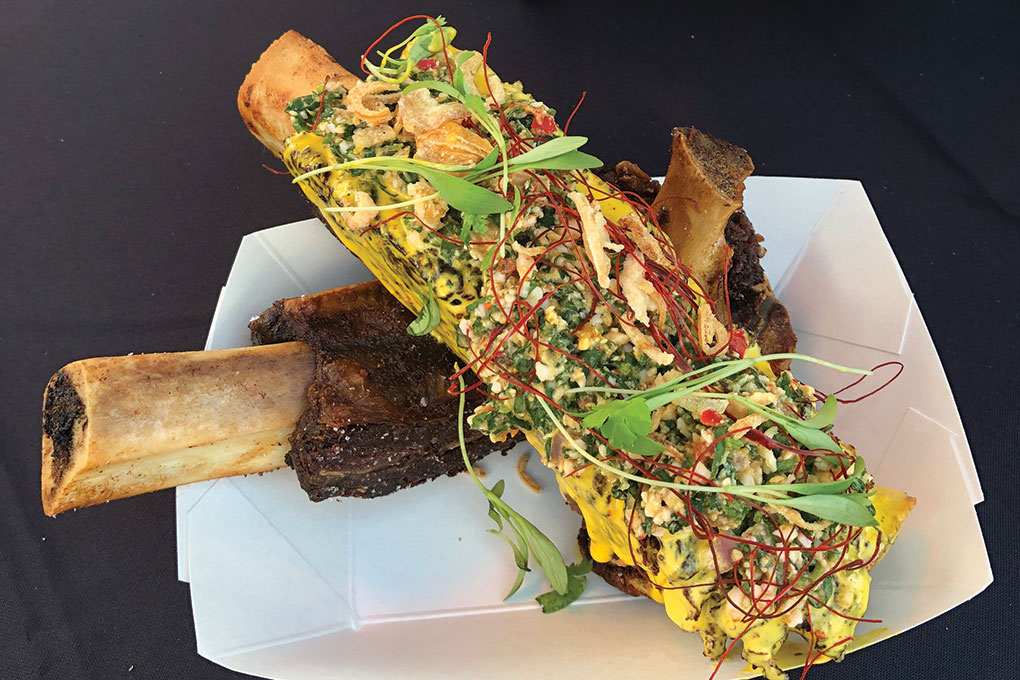 Victor Albisu, Chef/Owner of Huevos, an egg-centric fast casual opening in Arlington, Va., took the top prize at the South Beach Food & Wine Festival's Beachside Barbecue with his creative Smoked Beef Rib boasting a deviled egg "gremolata." For this dish, ribs are slow-roasted and coated in yellow barbecue sauce and then topped with the deviled egg prep and finished with crispy shallots, cilantro and chile threads.
2. Sope Benedict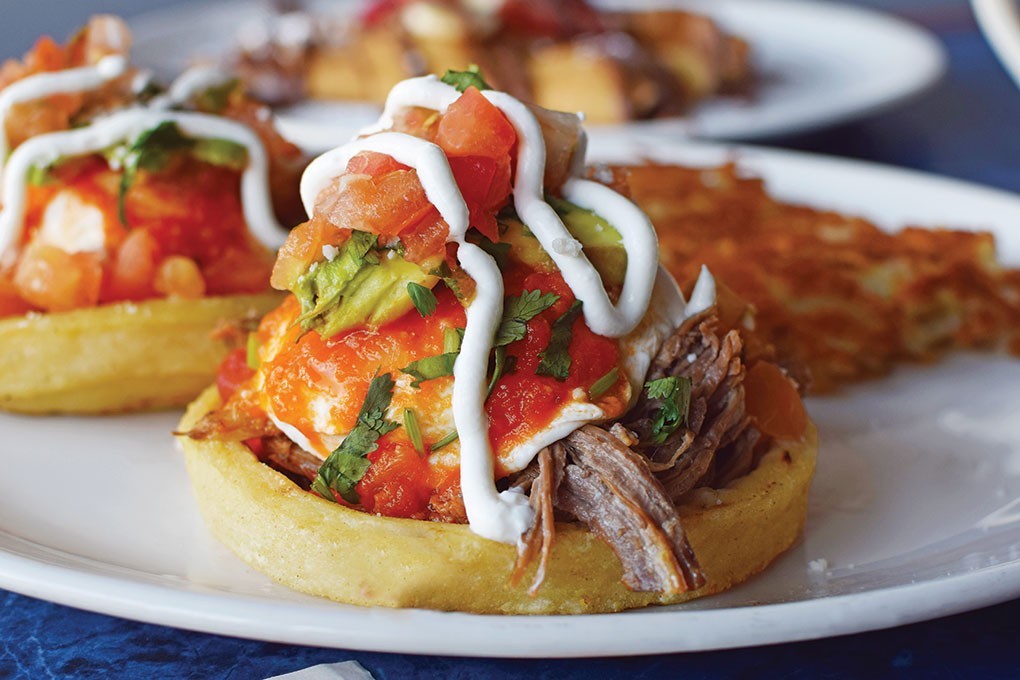 Eggs Benedict gets a Latin spin in San Diego-based Broken Yolk Café's Sope Benedict: Two sopes topped with seasoned beef, poached eggs, ranchero sauce, salsa, avocado, Cotija cheese, cilantro and sour cream. "The Sope Benedict became an instant favorite and has remained one of our most popular dishes," says Maria Gelastopoulos, Director of Culinary & Menu Development.
3. BLT + E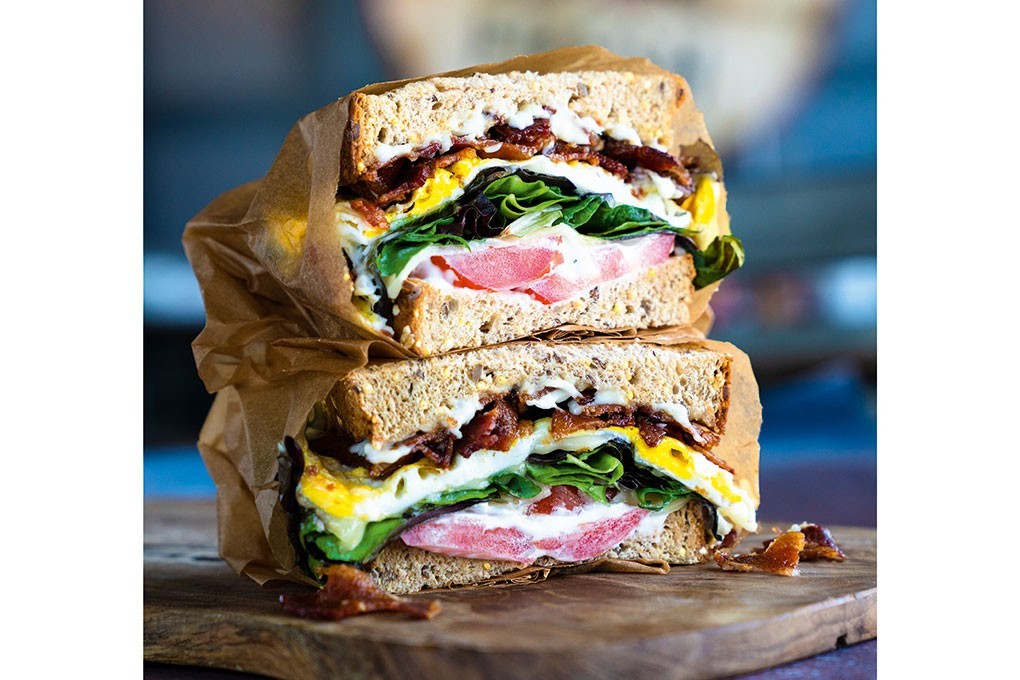 The addition of an egg to a BLT sandwich solidly straddles breakfast and lunch dayparts. At Bradenton, Fla.-based First Watch, an over-hard cage-free egg adds a wholesome layer to the iconic BLTE sandwich, which also includes Monterey Jack and dressed spring mix.
4. Egg-topped Spanish Flatbread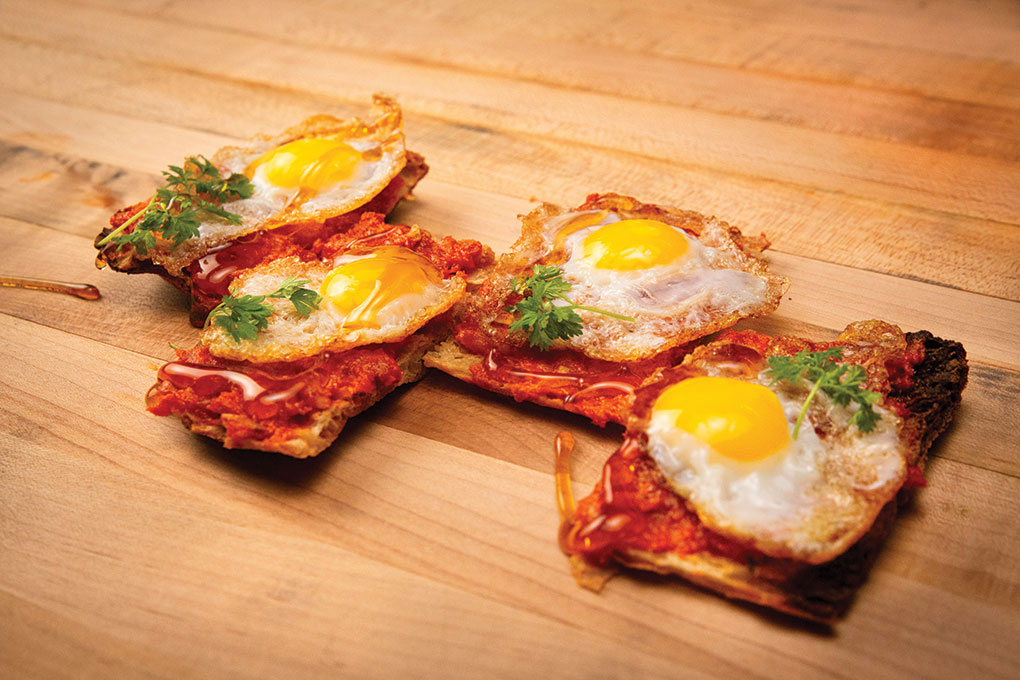 An egg-topped Spanish flatbread is a rich source of inspiration. At Jaleo in Las Vegas, the Coca Sobrasada Menorquína is built with pan de cristal, a crispy bread from Catalonia, which is spread with sobrasada, a soft, spicy pork sausage sourced from Menorca, where it is produced. Quail eggs crown Jaleo's version, along with a drizzle of honey.