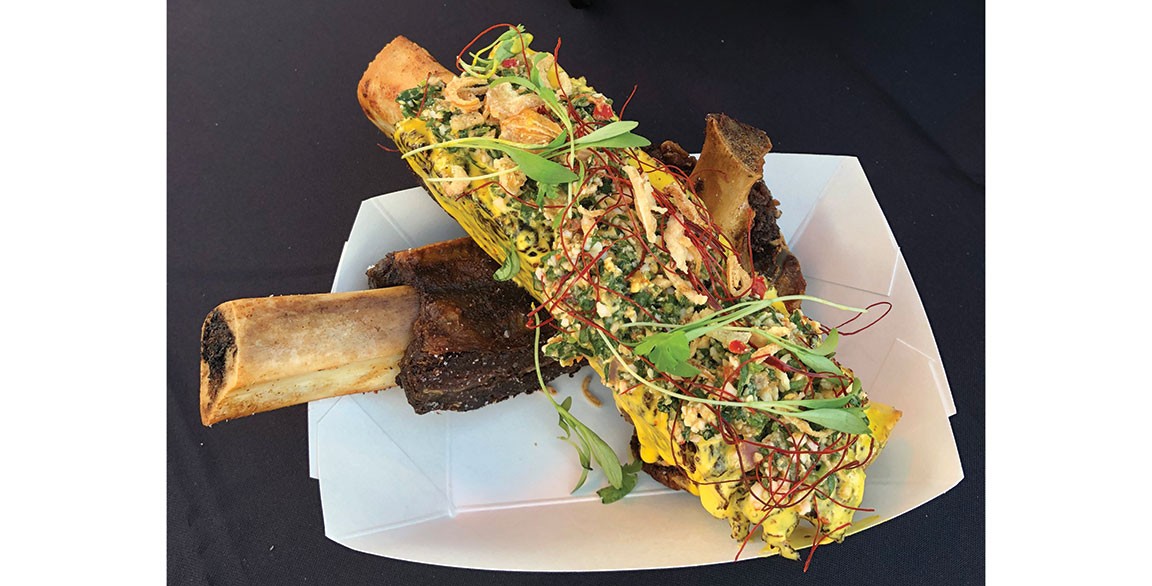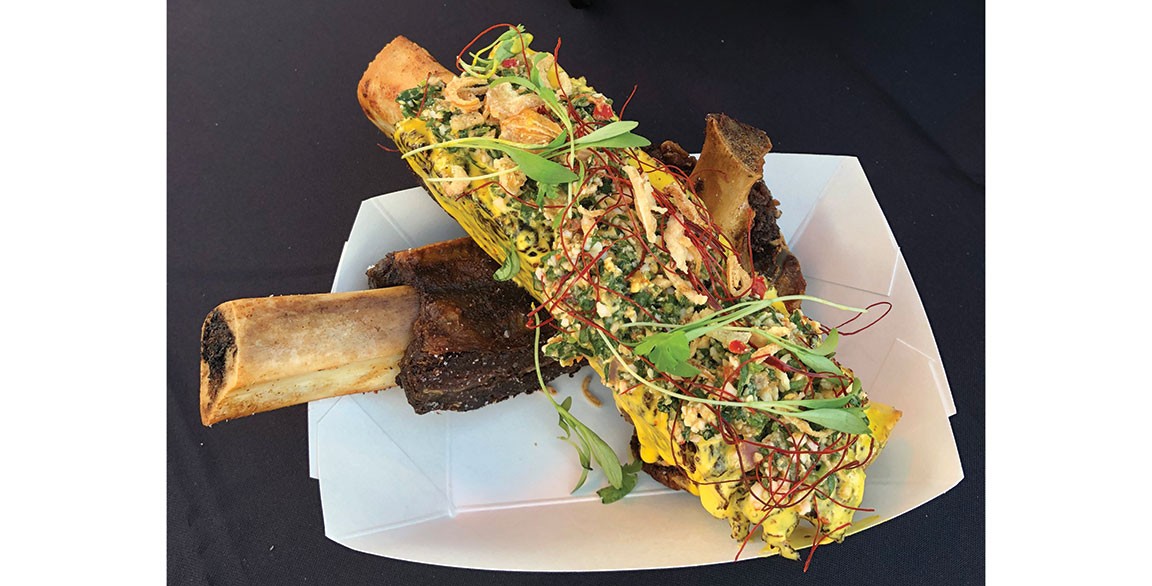 By Flavor & The Menu
May 5, 2020
When you're gearing up to open a fast casual that will serve all-day egg dishes, creativity in how to feature eggs becomes instinctive. It also pays off. Victor Albisu, Chef/Owner of Huevos, took the top prize at the South Beach Food & Wine Festival's Beachside Barbecue with his eye-catching Smoked Beef Rib boasting a deviled egg gremolata.
He first cures the ribs with salt, sugar and red pepper flakes, then adds a dry rub, letting them sit for 12 hours. After slow roasting the ribs, he crisps them in the fryer. Albisu then dunks them in yellow barbecue sauce, tops them with the deviled egg gremolata and finishes with crispy shallots, cilantro and chile threads.
"The goal is to layer the seasonings and aromatics throughout the components of the dish. You have red chiles in the cure, dry rub, yellow sauce and gremolata," he says. "Likewise, you will find acid in the rub, yellow sauce and gremolata. Just like with flavors, you also have repeated textures, as well as fattiness."