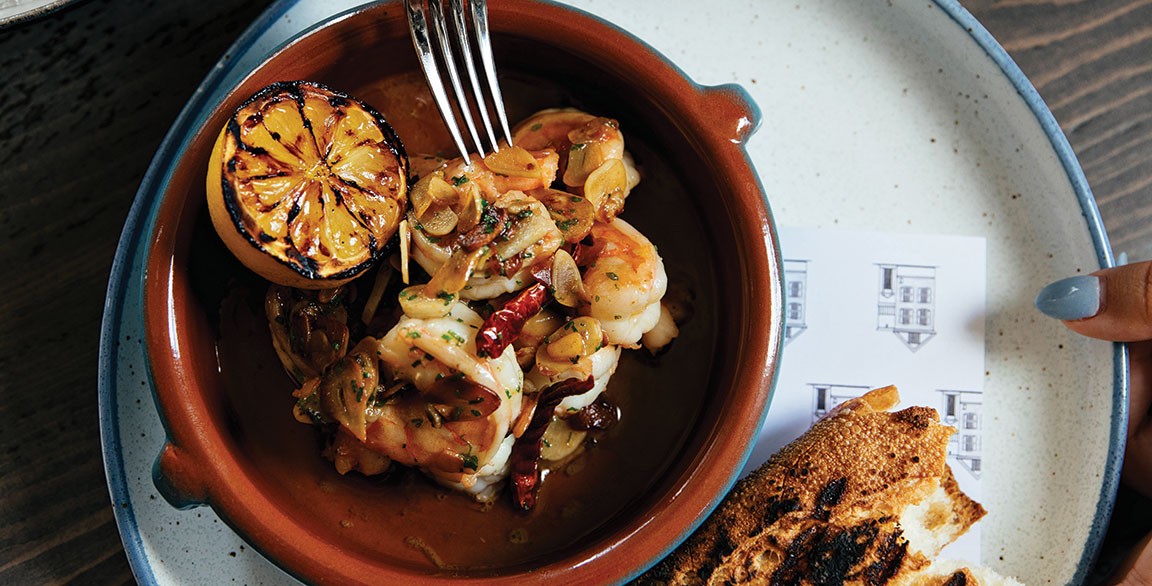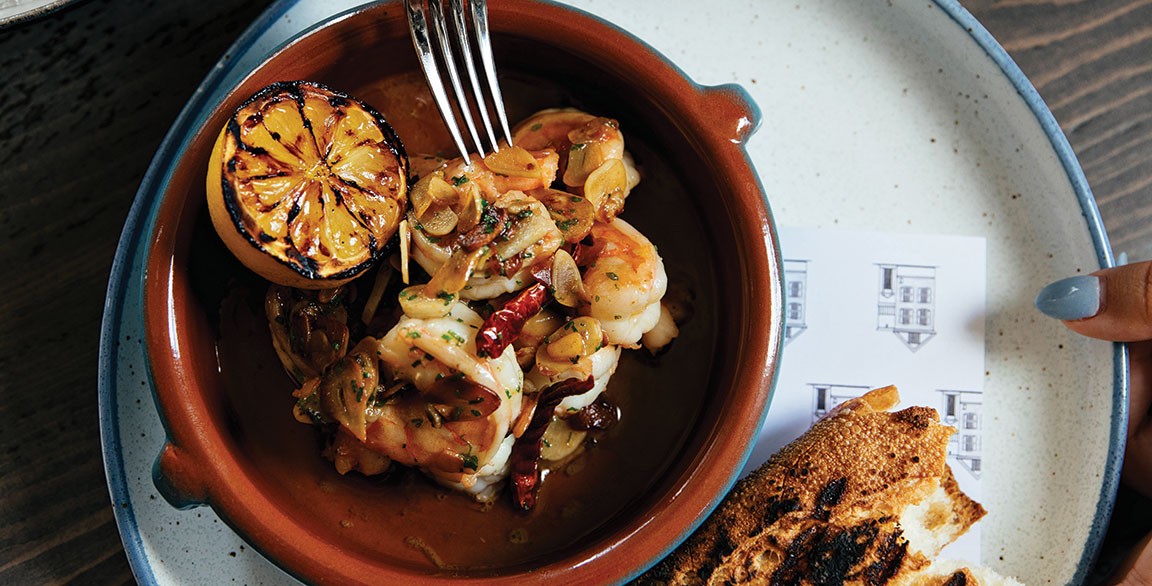 A dish that boasts great flavor, culinary technique and premium ingredients—yet is easy on both prep and time—is a win on all fronts. At Delaney Oyster House, a seafood-centric restaurant and raw bar, one of the crowd favorites meets all the criteria. The Spicy White Shrimp Ajillo is boldly flavored, yet incredibly simple, and quick on the pickup.
Showcasing Lowcountry cuisine with a Latin twist, locally caught shrimp are tossed with garlic and olive oil that's been infused with seaweed and árbol chile, introducing both depth and heat. The shrimp are then finished with sherry, white wine and grilled lemon. "This dish is super low-key and easy to make," says Shamil Velazquez, Executive Chef.
"The entire dish can be ready to serve in just under 2 minutes. The only challenge is not overcooking the shrimp." Plated with a rustic piece of torn baguette, the Spicy White Shrimp Ajillo is menued as both an entrée and a shareable.