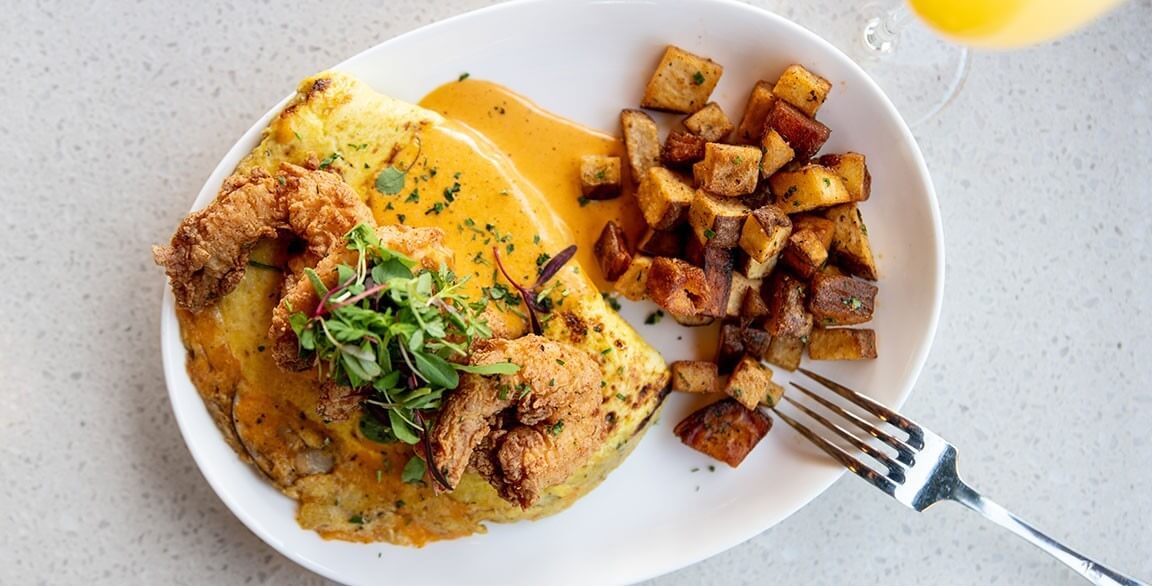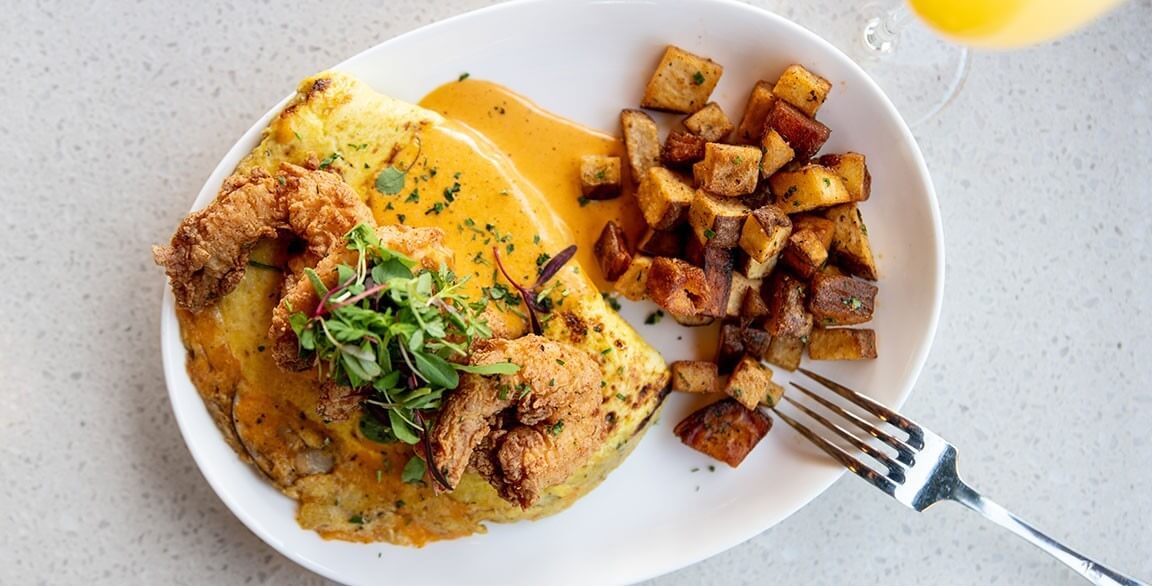 By Flavor & The Menu
May 6, 2021
The menu at C&S Seafood and Oyster Bar is based on classic French cuisine, with a New Orleans sensibility. When Owner Rich Clark and Executive Chef Tony Manns, Jr., decided to add brunch to the operation, they spent two days in the city doing extensive research. Their goal was to carve out a niche, bringing a different aspect of New Orleans cuisine to Atlanta.
One of the C&S brunch menu highlights is the
Omelette Evangeline, a dish that Manns' research revealed to be very popular among New Orleanians. This three-egg omelette features sautéed mushrooms and cheddar cheese and is topped with jumbo fried shrimp and a Cajun hollandaise. Another New Orleans signature, Brabant potatoes—crispy, cubed potatoes tossed in garlic butter and Cajun seasonings—accompanies the dish.
What makes the hollandaise "Cajun" is the addition of tarragon-infused salt, blackened seasoning and other Cajun spices, Manns explains. Meanwhile, the shrimp is soaked in buttermilk, then tossed in seasoned flour. "People love eggs, and they love fried shrimp," he says. "Every plate comes back clean."