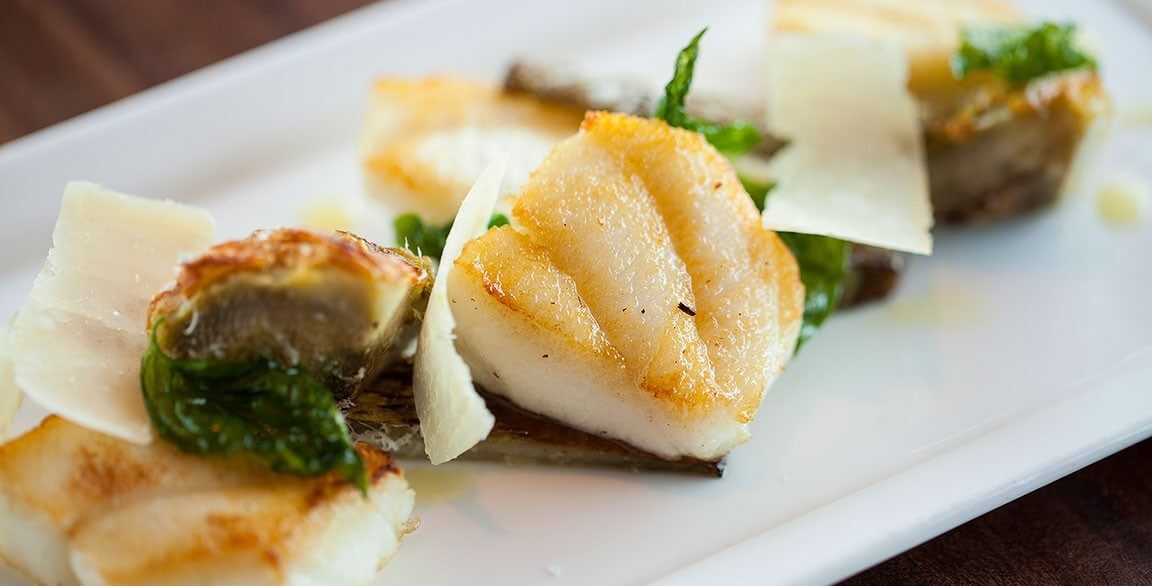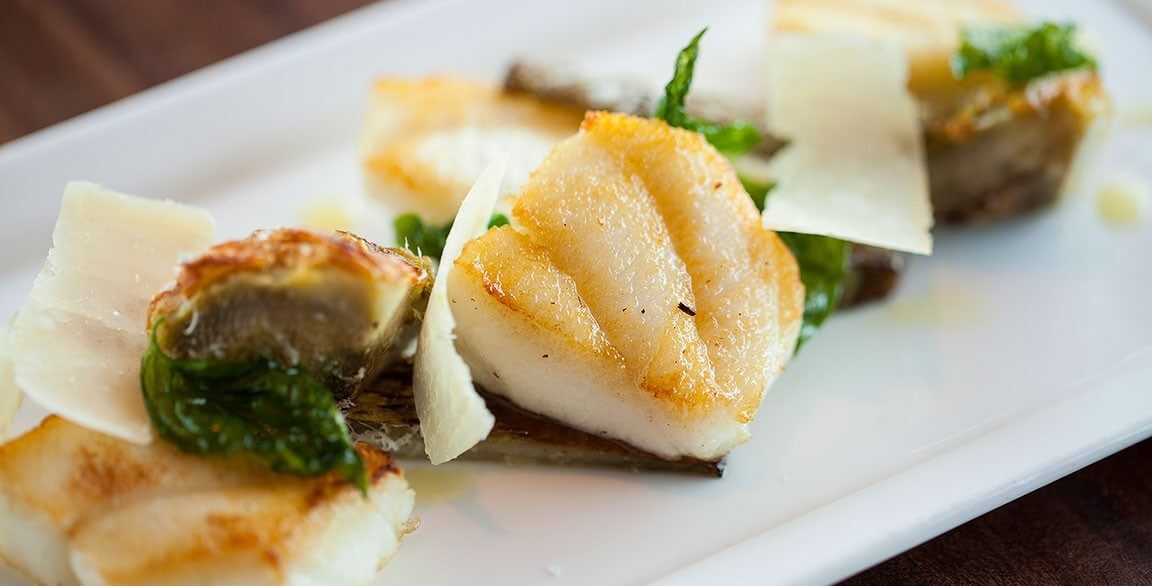 By Flavor & The Menu
May 6, 2021
Halibut cheeks, considered the most tender, flavorful part of the fish, offer chefs the opportunity to create excitement around a seasonal delicacy. Contemporary seafood concept Water Grill uses the cheeks to help promote fresh Alaska halibut season, featuring it on the menu in various ways, including with fried artichoke hearts and Parmesan cheese.
"The halibut cheeks are cooked in a sauté pan to get a nice sear, which also helps keep them moist on the inside," says Brian Okada, Culinary Director of King's Seafood, parent company of Water Grill. "The artichoke hearts are fried crisp to get a nice crunch and tossed with lemon juice and zest for a pop." The dish is finished with Parmigiano-Reggiano and olive oil.
"Halibut cheeks are not something you will find on many menus," says Okada. "We pride ourselves in celebrating the fresh halibut season by highlighting and serving it in unique ways." Water Grill also serves halibut tail and collar during the season.