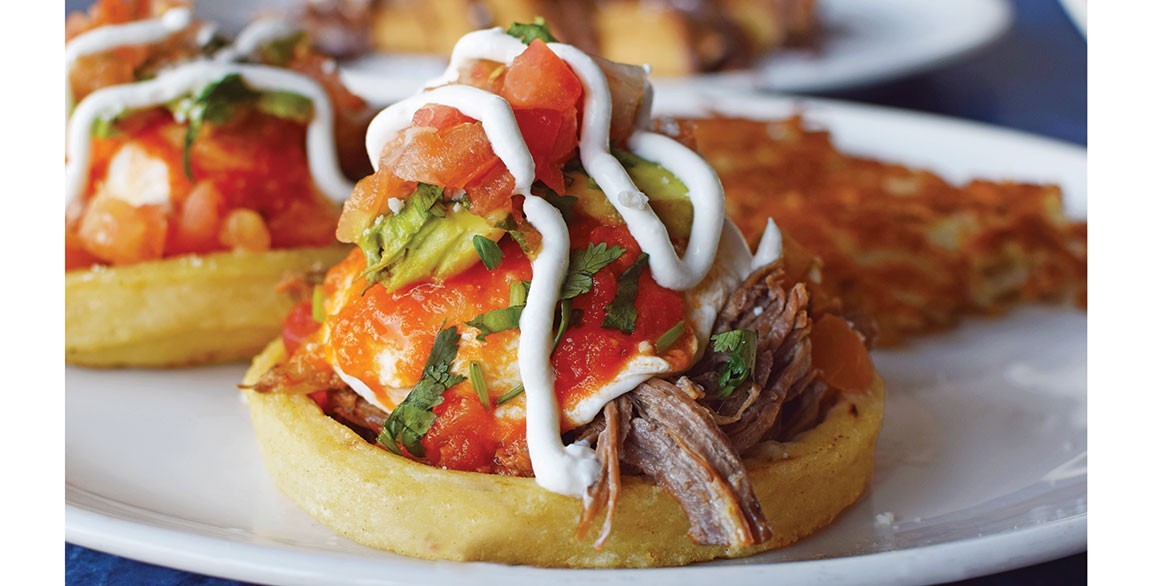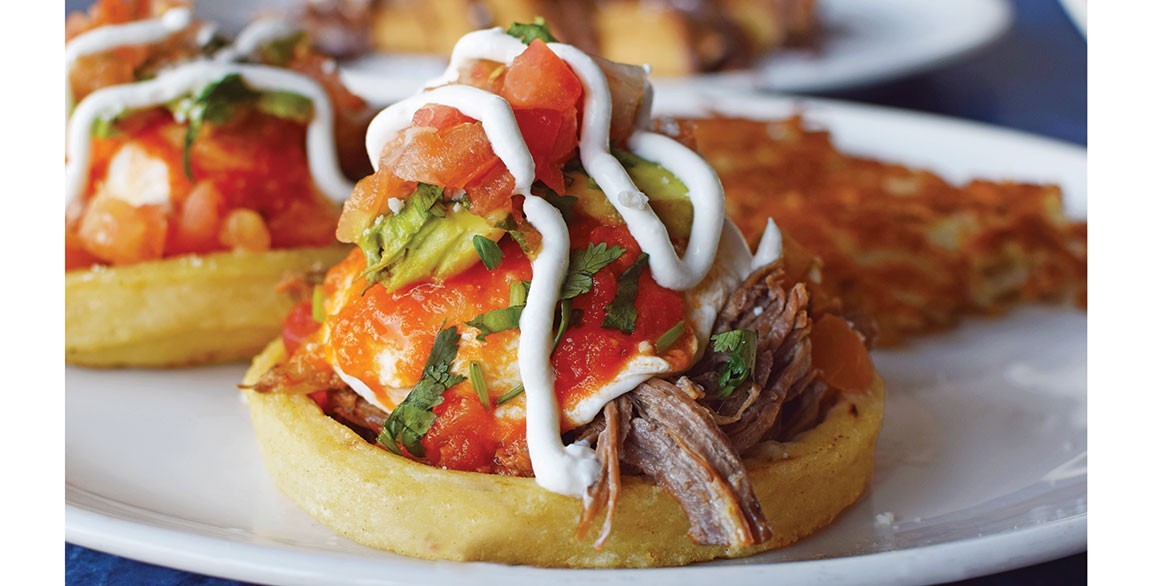 By Flavor & The Menu
May 5, 2020
The Sope Benedict is a great ambassador for the Broken Yolk Café, a heritage brand that serves both traditional and inventive breakfast and lunch fare, often drawing on the strong food cultures of both Southern California and Mexico as inspiration. The dish showcases that nicely, combining a classic brunch favorite, the Benedict, with a traditional Mexican item, the sope.
The Sope Benedict switches out traditional English muffins for freshly fried sopes, extra-thick tortillas shaped with a small ridge all around, crispy on the outside and soft on the inside. Tender beef machaca (spiced and shredded beef) is spooned into the sopes with medium poached eggs on top. Ranchero sauce, avocado, pico de gallo, Cotija cheese, cilantro and sour cream add the finishing touches.
"Our ranchero sauce became the key ingredient in our Sope Benedict," says Maria Gelastopoulos, Director of Culinary & Menu Development. "The sauce delivers acidity from tomatoes, heat from Serrano peppers and garlic, and sweetness from caramelized bell peppers and onions that brings the dish together. The Sope Benedict became an instant Broken Yolk favorite and has remained one of our most popular dishes."