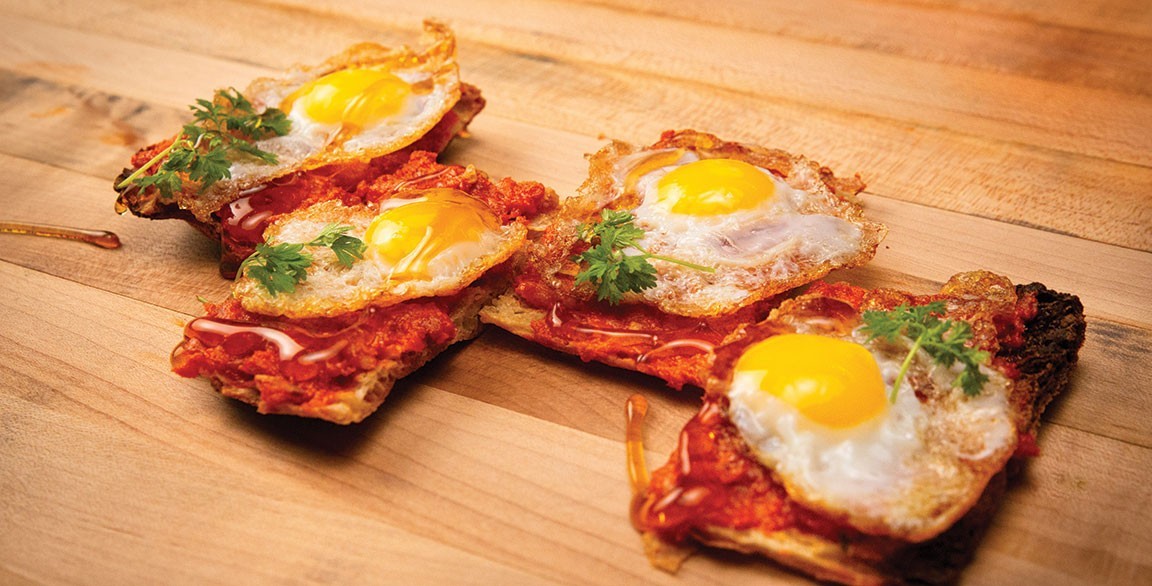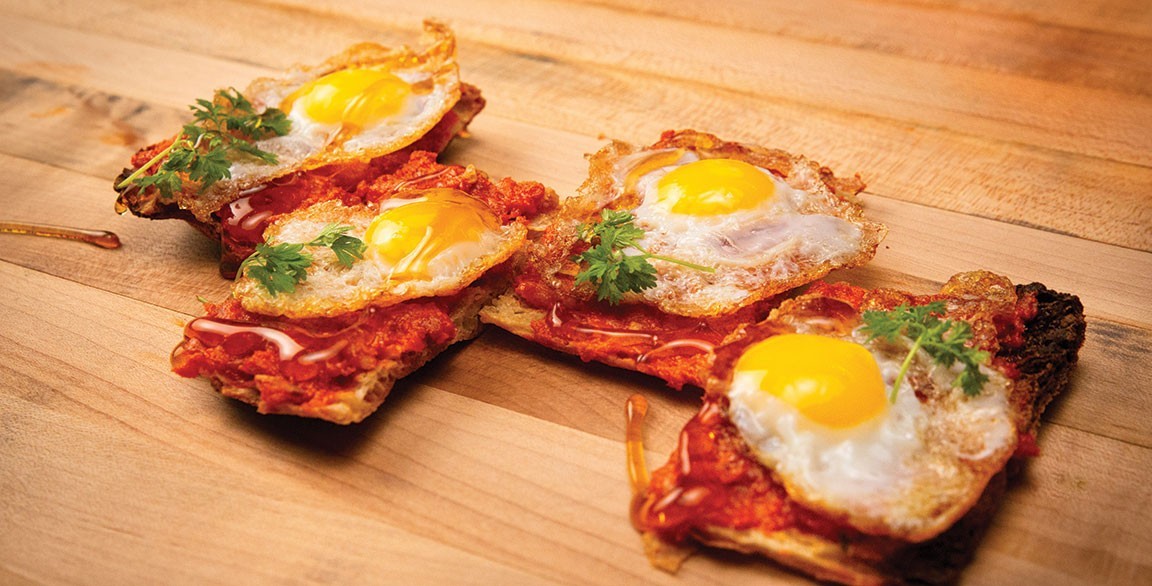 By Flavor & The Menu
May 5, 2020
Although the name of this brunch item on Jaleo's menu is entirely foreign, the Coca Sobrasada Menorquína offers on-trend flavors that make it both a winning dish and a rich source of inspiration. As Spanish tapas become part of the globally inspired brunch landscape, shareables like this coca, a Catalan flatbread, will likely find favor with diners.
Jaleo's Coca is built with pan de cristal, a crispy bread from Catalonia, which is spread with sobrasada, a soft, spicy pork sausage sourced from Menorca, where it is produced. Honey is drizzled over top, then fried quail eggs crown the flatbread. "The beauty of this dish is its simplicity, and each ingredient is unique to who we are," says Luis Montesinos, Head Chef of Jaleo in Las Vegas. "The resulting flavor has an amazing richness and a hint of spice from the pimentón in the sobrasada, a creaminess from the egg and a sweet floral note from the local honey." The Coca also runs on the brunch menus of the concept's other locations across the country, which fall under José Andrés' ThinkFoodGroup, based in Washington, D.C.