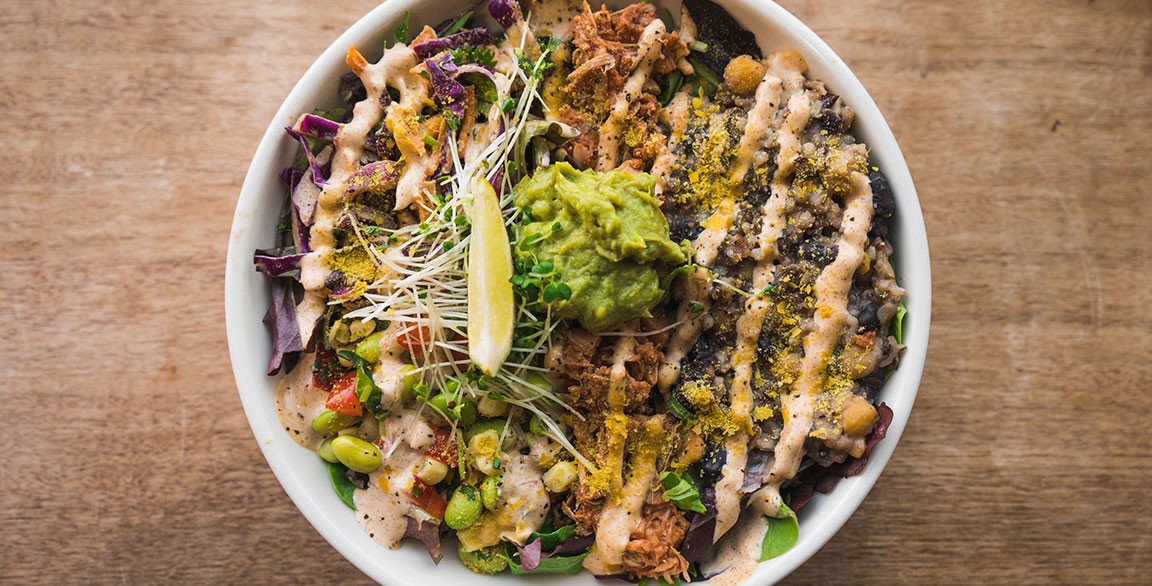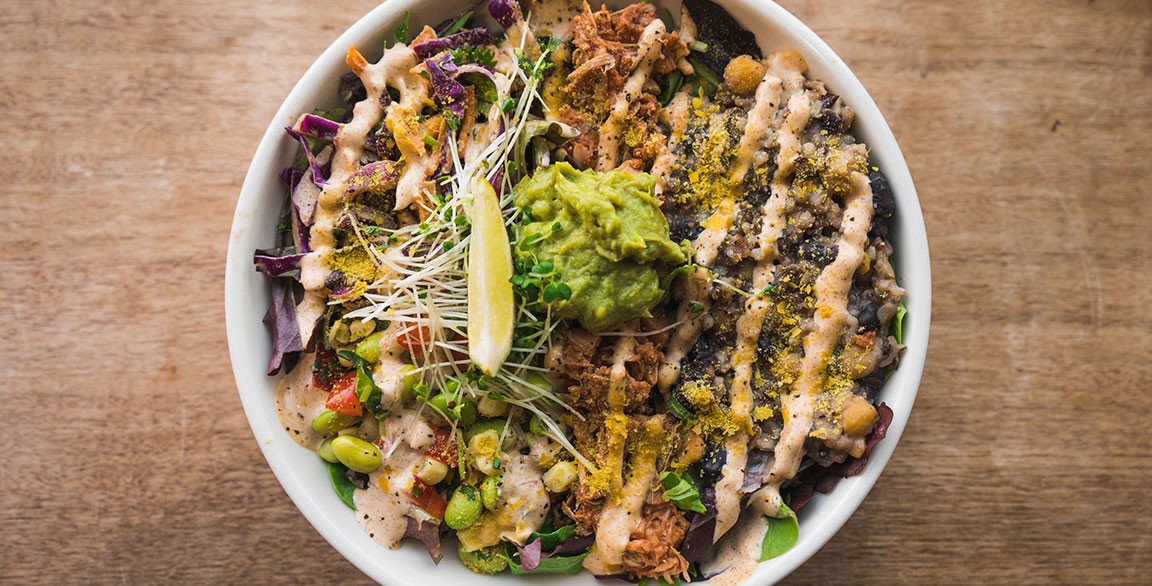 By Flavor & The Menu
July 8, 2020
The bowls category offers so many advantages today. It has proven itself as a popular format with consumers so bowls bring with them a built-in fan base. Operationally, they're an optimal format for the to-go universe and they invite easy cross-utilization of ingredients. With that backdrop, every character in the bowl's narrative plays a significant role for a standout performance.
The bowl's sauce, vinaigrette, drizzle or dressing is of course crucial to the story, delivering mouthfeel, viscosity and flavor. With strategic flavor development, it drives home the message of craveability.
Here are four flavor "themes," each with trending ingredient combinations, that pack a signature flavor punch and aim to inspire.
1. Umami-rich
Umami-rich flavors are savory flavors that stimulate the palate and help round out other flavors. Diners have been embracing umami, so using its assertive tones can work beautifully in some modern bowl builds.
Black sesame-scallion aïoli
Kimchi vinaigrette
Nuoc cham vinaigrette
Parsley-olive pesto
Sesame-tamari vinaigrette
2. Packing Heat
Heat never goes out of favor, and today, it's particularly appealing to consumers when tempered with unexpected ingredients. There's also a play to be made by mashing up a chile pepper from one global hotspot to another region's sauce for added interest.
Habanero tikka
Jerk-honey barbecue
Sambal aïoli
Tamarind-madras curry
Toum-jalapeño
3. Brightly Flavored
Light, bright flavors are a natural go-to for so many bowl builds that telegraph wholesomeness, particularly those that are built on greens or grains, and/or star grilled proteins. In fact, operators assigning double duty for marinades and sauces are looking to creative combinations to ensure flavor impact.
Avocado green goddess dressing
Chermoula crema
Orange mojo sauce
Yuzu-ginger vinaigrette
4. Intriguing
Call it eclectic or modern American, intriguing flavor innovation that melds the unexpected or the uncommon together—as long as they work—sparks curiosity. With bowls, eclectic sauces can complement a whimsical layering of ingredients, too.
Beet tahini dressing
Mint-pistachio pesto
Smoked yogurt with scallions
Za'atar-mint buttermilk ranch