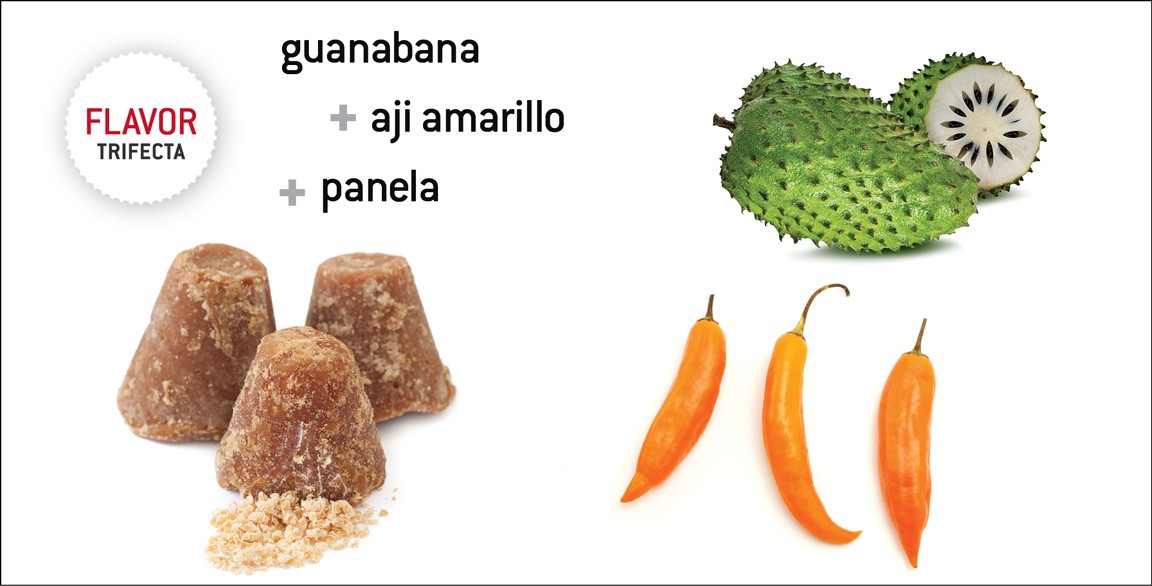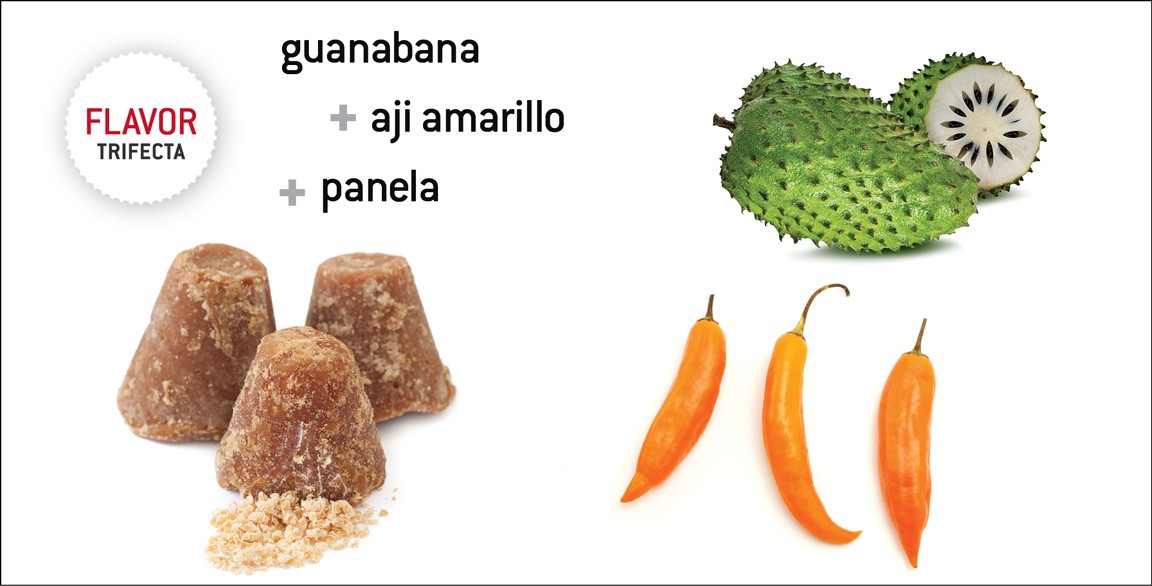 Valeria Molinelli is a senior instructor at the College of Food Innovation & Technology at Johnson & Wales University in Providence, R.I., teaching courses on a range of themes from global to conscious cuisines. She also serves as the executive chef of the Flavor Experience, this magazine's sister conference held annually for high-volume food and beverage menu developers.
When asked to consider an intriguing, perhaps unexpected, combination of three ingredients, Molinelli pulled from the influences and flavors of her Peruvian upbringing. "I knew I wanted to choose ingredients that represent who I am as a cook while staying true to my heritage," she says.
She came up with a trifecta of ingredients that grow in Peru and are ingrained in that country's rich food culture: guanabana, or soursop, aji amarillo and panela.
"I have fond childhood memories of eating guanabana, which has a white flesh composed of meaty clusters with black seeds," she says, describing it as a bit more sour than sweet.
She describes aji amarillo as Peru's flagship chile. "A lot of chile peppers are hot, but impart no flavor. This one provides a wonderful fruity flavor with a great amount of heat that can be controlled by the number of times it gets boiled," she says.
Her third ingredient, panela, is an unrefined sugar known as chancaca in Peru. "Other countries call it 'piloncillo.' The flavor is deeper than brown sugar with a hint of caramel."
Molinelli suggests applying this trifecta to any number of pork dishes: "I have used this in a glaze for a pistachio-crusted sous-vide pork tenderloin, served with English peas and a trio of plantains." She also describes brushing it on a salt-cured pork belly as it cooks slowly, helping the skin to caramelize.
"The balance between the acidity of the guanabana, the controlled sweetness of the panela and the heat of the aji play well with the mild flavors of pork," she says. "I also imagine a slow-roasted pineapple on a spit, slashed a few times to allow flavor in, brushed generously with this marinade as it cooks and gets softer, while browning all around. Use the pineapple in a grilled raclette cheese sandwich, and drizzle on more of the sauce."