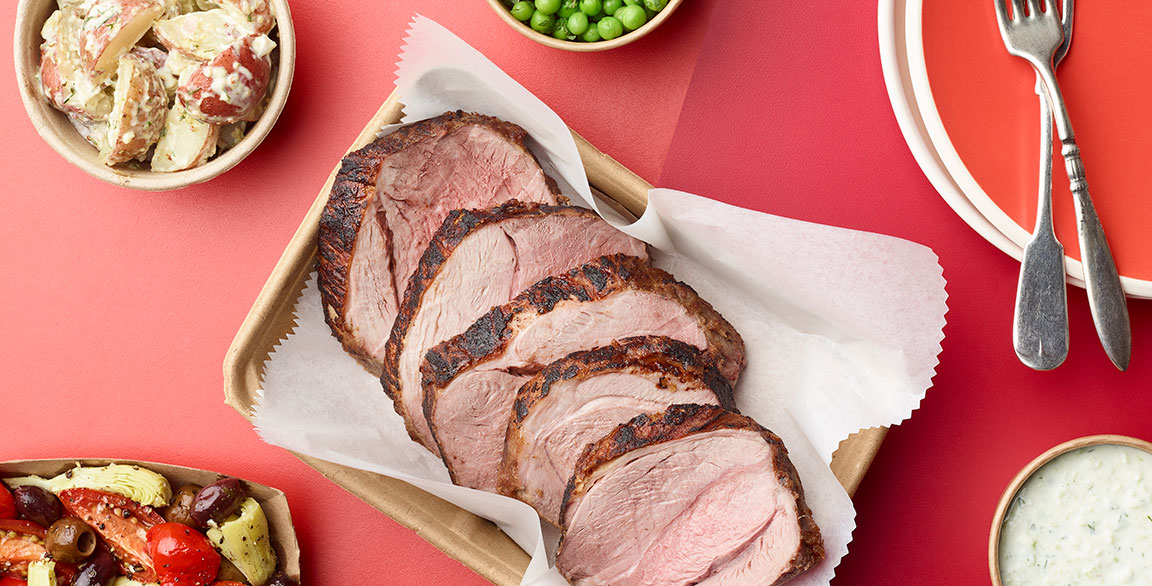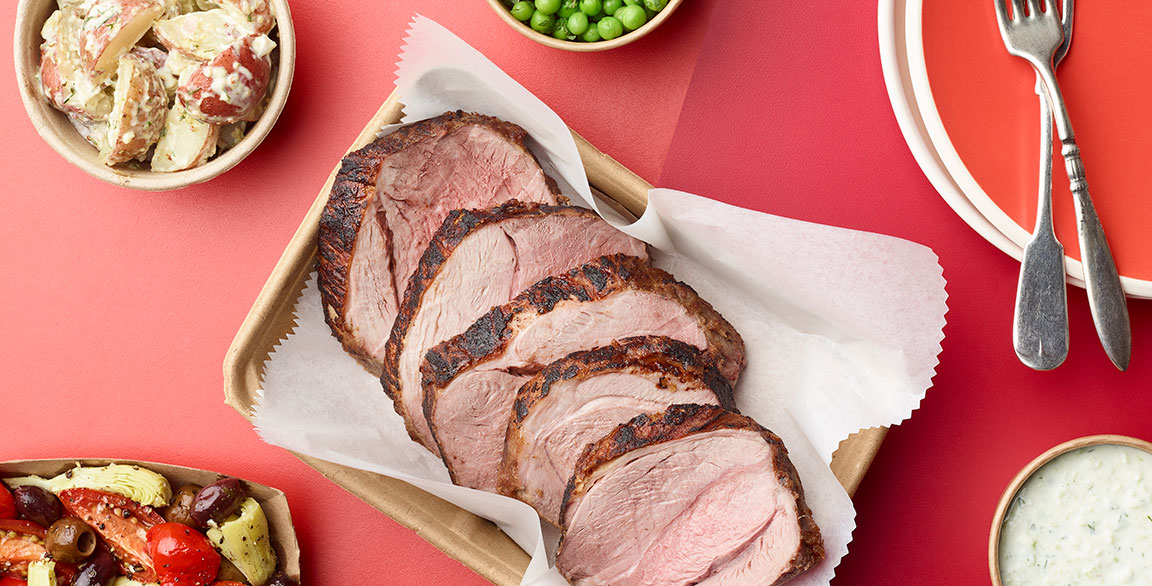 By Katie Ayoub
July 8, 2020
Thinking through how a dish will perform in the delivery/curbside world is a significant part of the business now. And many brands that extended into meal kits during the pandemic-caused shutdown are choosing to keep that revenue stream flowing, thanks to consumer interest, marketing tie-in opportunities and menu optimization efforts.
Grant Morgan, chef and founder of Chopped Thyme Culinary Innovation based in Dallas, looked to the "meat and three" for takeout and meal kit inspiration. His idea was to translate that traditional Southern-style dish, which serves up a homestyle meat entrée with three comfort-centric sides, into a versatile and modern menu item ideal for the times.
His Greek-style Meat and Three with Date-Crusted Aussie Lamb borrows the Southern theme, then reinvents the flavors into a global dish. "Offering a unique protein like Australian lamb gives customers something they may not be able to get at their traditional smokehouse," says Morgan. He rubs a boneless leg of lamb with date paste and marinates it in olive oil before searing and roasting.
"The leg offers a good yield and is cost effective," he says. "Aussie lamb also boasts great flavor and is very tender."
THE POTATO SALAD
Goat cheese stays with Greek theme
THE MINTY PEAS
Sub out with summer vegetable couscous salad
THE GREEK VEGETABLES
Briny, vinegary, sweet notes offer refreshing contrast
THE LAMB LEG
Date paste sweetens the mild flavor of Aussie lamb
THE TZATZIKI
Tangy flavor pairs well with lamb