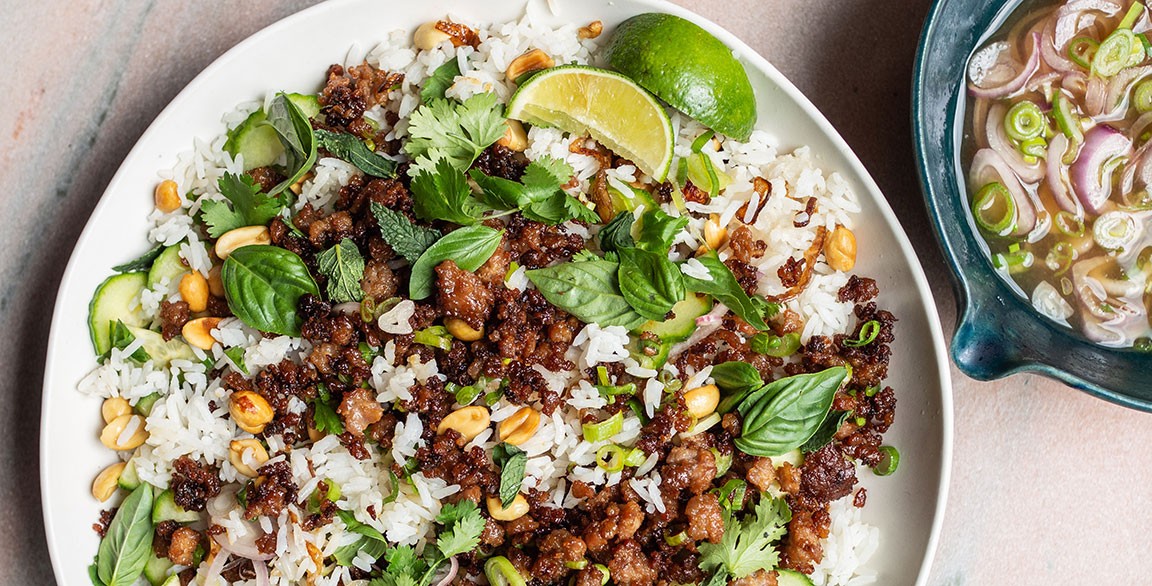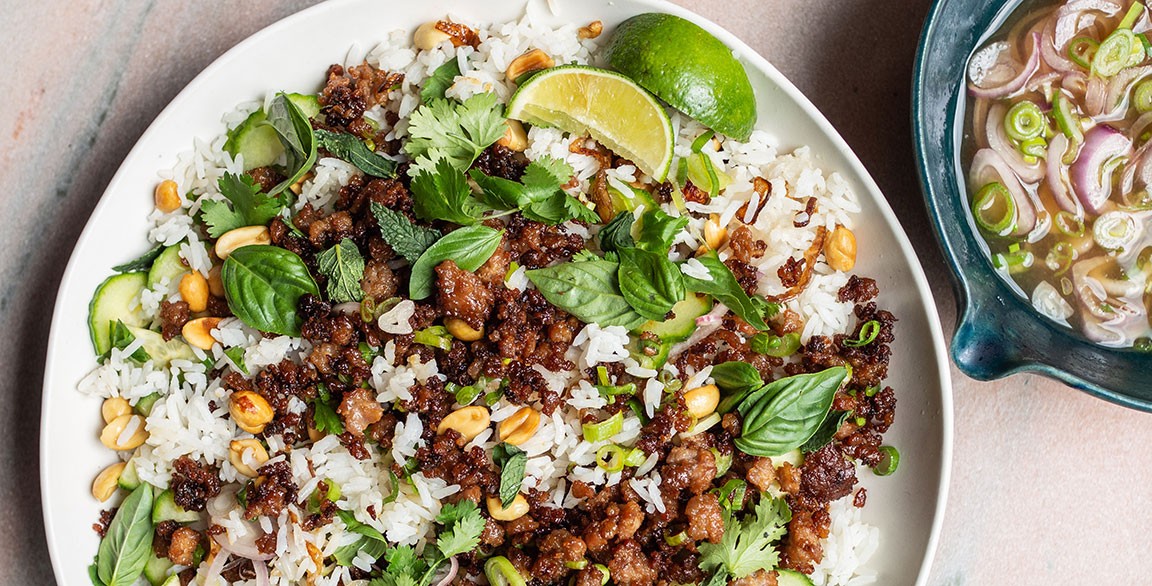 By Flavor & The Menu
October 5, 2020
Rice has always offered menu versatility, but today, that upside has become a significant asset. The magic is in using this pantry staple in ways that are fresh and exciting. Chefs are offering guests creative takes on comfort-centric classics, globally inspired favorites and wholesome options.
"Today, operators have to be incredibly deliberate with their SKU management. They also need to rely on high quality, consistent ingredients," says Carl Schwartz, culinary R&D manager for CSSI Marketing on behalf of USA Rice. "Sourcing U.S.-grown rice varieties gives them that quality product for modern menu innovation." Rice is ideal for combining innovation with SKU management, as so many trend-forward dishes utilize day-old rice. "That means chefs can stretch their usage of rice and reduce food waste—that is critical in helping manage profitability today," he says. Of course, how that rice is being menued is also critical. Schwartz showcases four rice-centric menu opportunities, each leading with modern flavor and texture play.
SAVORY BATTERS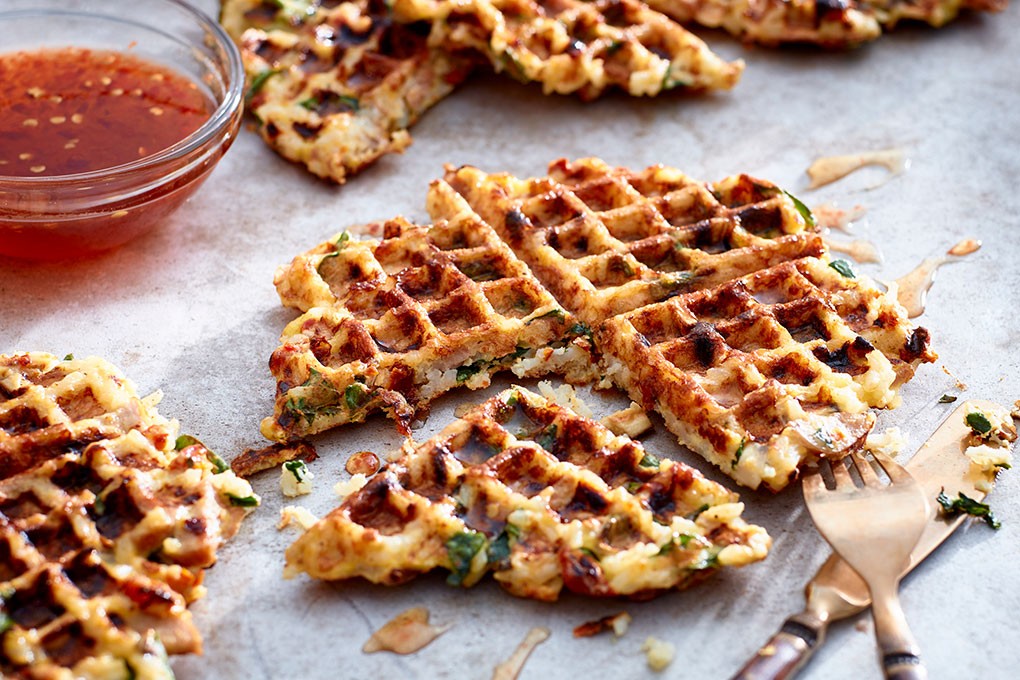 A clever use of day-old long-grain rice and a great way to give diners looking for gluten-free options a satisfying option, these Savory Rice Waffles feature brunch favorites in the batter: Sausage, cheddar, eggs and mushrooms are combined with the rice and cooked in a waffle maker until crisp and golden, then served with sambal-spiked maple syrup.
STUFFED OR FILLED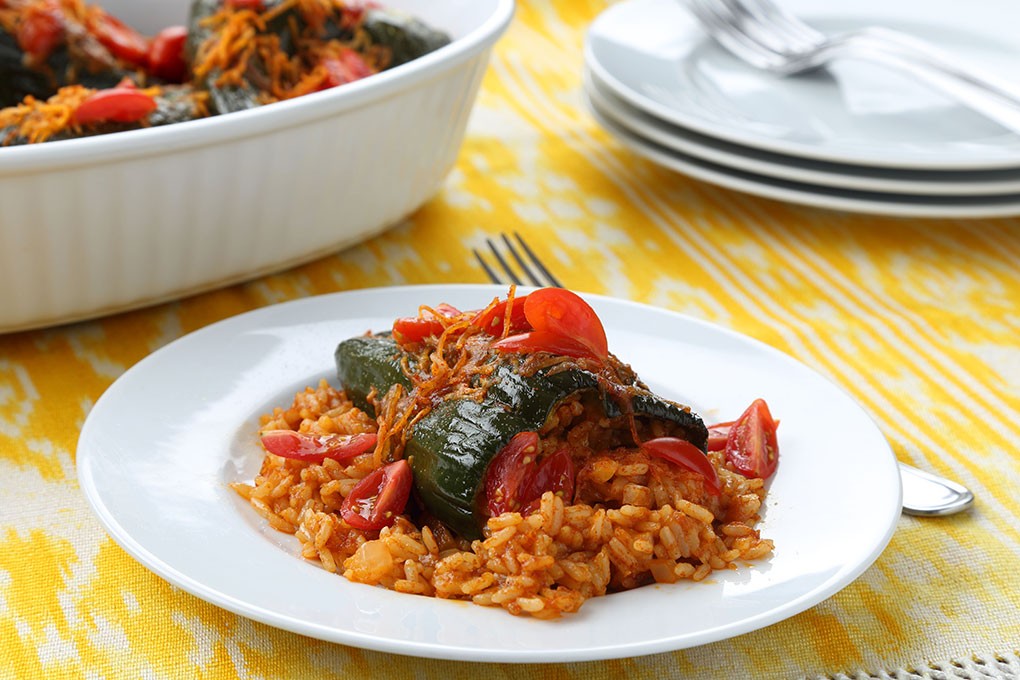 Stuffed peppers are comforting, homey and filling. With a modern flavor update, they offer back-of-house practicality that's ideal for delivery/takeout and meal kits. These Cheesy Rice Poblano Chiles feature leftover rice flavored with cumin and smoked paprika, then enriched with Mexican cheeses.
The uptick of interest in plant-based eating since the onset of the pandemic is thanks to the desire to eat better. Functional wellness has been gaining momentum for a while now, but today's global health threat has moved its position front and center. Success for restaurant brands here comes when menu developers can serve up function with flavor. According to the USA Rice Federation, rice supplies energy, complex carbohydrates, protein, fiber, antioxidants, vitamins and minerals. It also plays welcome host to nutrient-dense ingredients and takes on flavors extremely well.
TEXTURED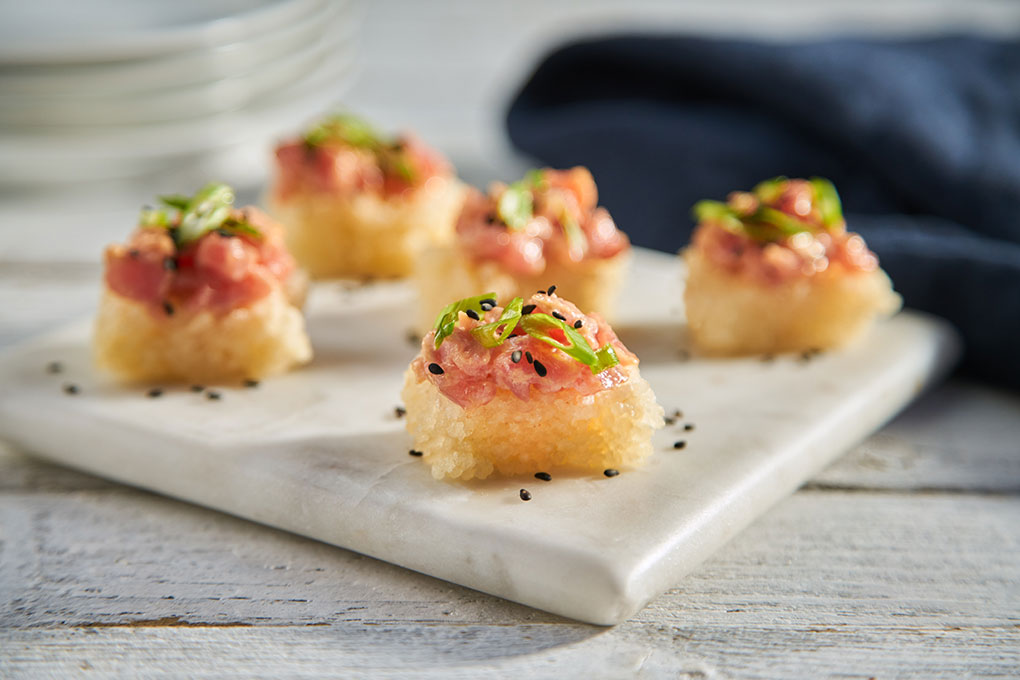 There are so many great textural plays with rice, and many of them benefit from the starchiness of a leftover rice. Look to the crispy rice cake for innovation ideas, changing up the shape and size and using it in different formats, from "croutons" to carriers. Here, fried squares of U.S.-grown arborio rice are flavored with rice vinegar and sugar, then served as a clever gluten-free carrier in this Crispy Rice & Tuna Canape.
FRIED RICE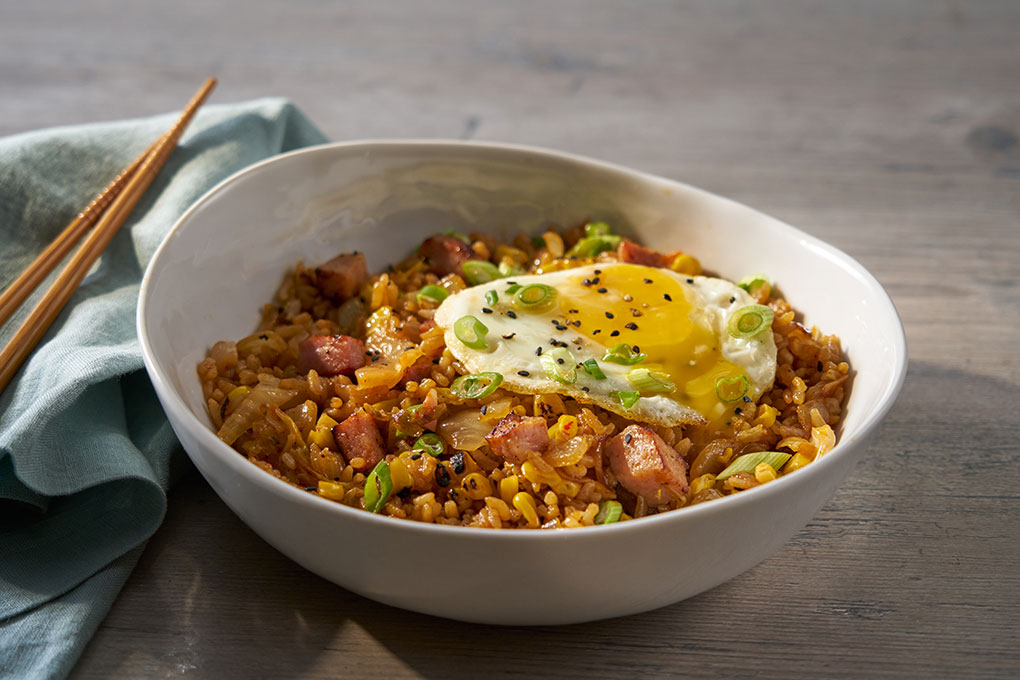 Short grain- and long-grain rice varieties are often reborn as fried rice dishes. Today, fried rice offers a tried-and-true platform for innovation, easily moving into breakfast, brunch, carry-out, and an all-day menus. This Korean Spam Fried Rice celebrates big flavors, boasting a gochujang-soy sauce with garlic and ginger, seared spam and kimchi, all tossed with day-old U.S.-grown long-grain rice.
For more inspiration using U.S.-grown rice, go to ThinkRice.com.