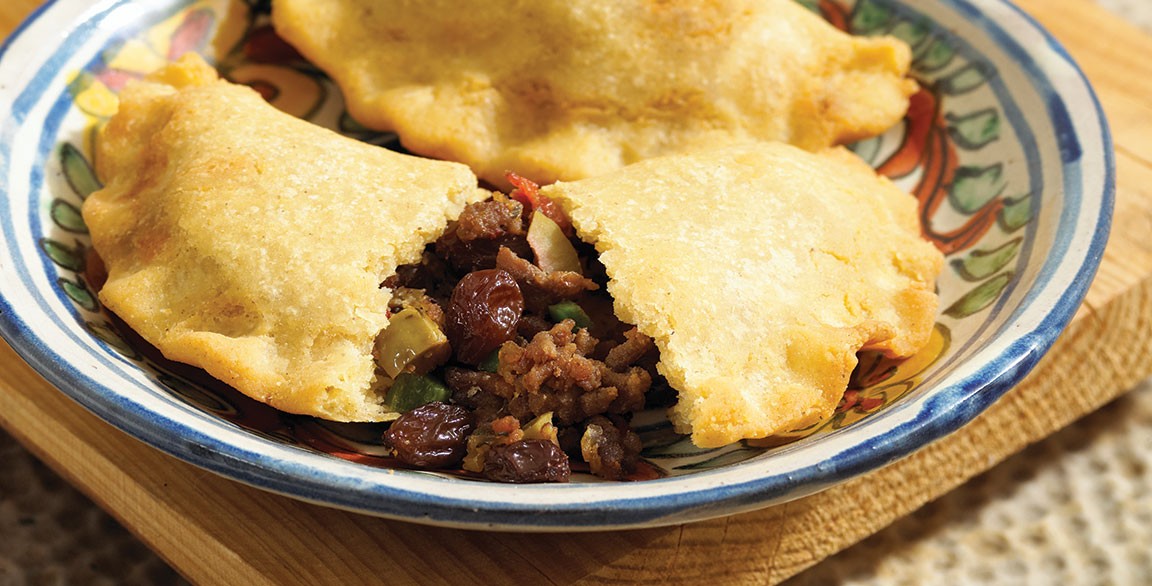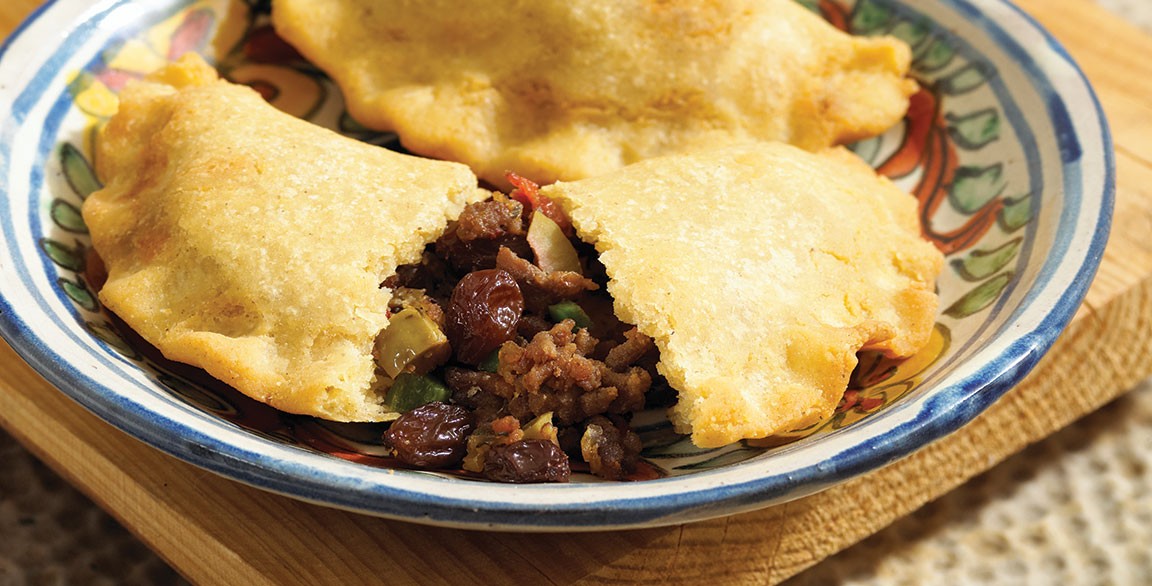 Menu items that highlight fruit in interesting ways have captured the imagination, enticing diners with alluring flavor treatments like stout-pickled cherries and charred pineapple. The concentrated sweetness of sun-dried and dehydrated fruit (whole, halved, puréed, sliced and chopped) is a natural extension of flavor and texture exploration in the fruit realm, primed to pique consumer interest. Here are six actionable areas where operators can deepen flavor development by using dried fruit in interesting and surprising ways.
1

Compotes/Chutneys/Conserves

Signature housemade dried fruit blends can deliver a prized sweet/comfort combination. Generous, chunky formats add a punch of flavor and visual appeal to almost any menu application.
Moroccan Sweet Potatoes: Sweet potato fritters topped with apricot-beetroot chutney (sliced dried apricots, preserved lemon, roasted chopped golden beets and cardamom sugar) and a dollop of ginger cream
Cali Hot Ham & Cheese: A California-grown conserve (dried chopped figs, date syrup, raisin paste, oranges and walnuts) spread between slices of shaved ham, creamy goat cheese and sourdough bread
2

Pickled

Pickling continues to expand its influence on menus, evolving to respond to sophisticated consumer palates. Complement the sweet flavor profile of any dried fruit with trending sour, salty and/or spiced flavor notes to create intriguing savory complexity.
Sublime Salad Bowl: Mixed grains, baby spinach and shaved cauliflower mixed with pickled raisins (jumbo golden raisins, tarragon vinegar, salt/sugar, Aleppo pepper, mustard seed, orange peel and bay leaf) and crumbled feta
Merlot Cherry and Chocolate Oatmeal: Hot and creamy oatmeal topped with pickled cherries (whole dried cherries, balsamic syrup, Merlot, salt and star anise), a dollop of labneh and dark chocolate shavings
3

Plumped

Dried fruit benefits from plumping to ensure it doesn't soak up additional liquid when used in cooking or baking. It also shines after soaking/simmering in fruit juices, syrups, vinegars or teas, magnifying its juiciness and dialing up intriguing flavor notes.
Autumn Bread Pudding: Maple syrup-plumped dried figs/apples studded brioche bread pudding, served with pumpkin crème anglaise
Pear-Chai Affogato: Vanilla custard topped with chopped dried pears simmered in chai tea syrup
4

Boozy

Doubling down on flavor can be a reliably wise menu move, especially considering the symbiotic flavor relationship between dried fruit and alcohol. Use dried fruit infusions to create both cocktails and small bites that have big impact.
Spiced Mango Cooler: Dried mango-infused reposado tequila (shaken over ice with sliced jalapeño rounds and blood orange juice) strained/poured into a highball glass over crushed ice with a splash of pomegranate syrup
Rosé Peach Duo: A bowl of spiked summer peaches (whole dried peaches infused with rosé and vanilla bean pulp) paired with roasted praline-coated pecans
5

Fillings

Pairing the textural structure of dried fruit along with fresh or processed fruit delivers a layered contrast in new treats that offer up optimal mouthfeel and deep flavor.
Fried Fruit Hand Pie: Dried fruit compote trio (whole dried blueberries/cherries/chokeberries) encased in flaky pastry, fried and rolled in pansy flower sugar (dried pansies pulsed into sugar); served with cream cheese sauce for dipping
Mini Orchard Galette: Cinnamon/almond-flavored dried peaches/cranberries and sliced fresh nectarines and plums wrapped in flaky, buttery pastry and baked to artisan perfection
6

Alternative Sweeteners

Fruit in all forms offers new ways to respond to interest in natural sweeteners. Dried fruit purées, in particular, present an ideal medium to explore flavor-forward ways of sweetening salad dressings, soups, sauces, dips, beverages and more.
Hot Mango-Plum Slaw: Hot mango dressing (dried mango, umeboshi plum paste, habanero hot sauce, lime juice and honey), tossed with shredded green cabbage, yellow bell pepper, jicama, red onion and cilantro
Argentinian Beef Stew: Beef stew and root vegetables simmered in aromatic fruit sauce (beef broth, dried apricot and sun-dried tomato purée, sliced dates, garlic, smoked paprika, cumin and oregano) until fork tender; served over whipped potatoes