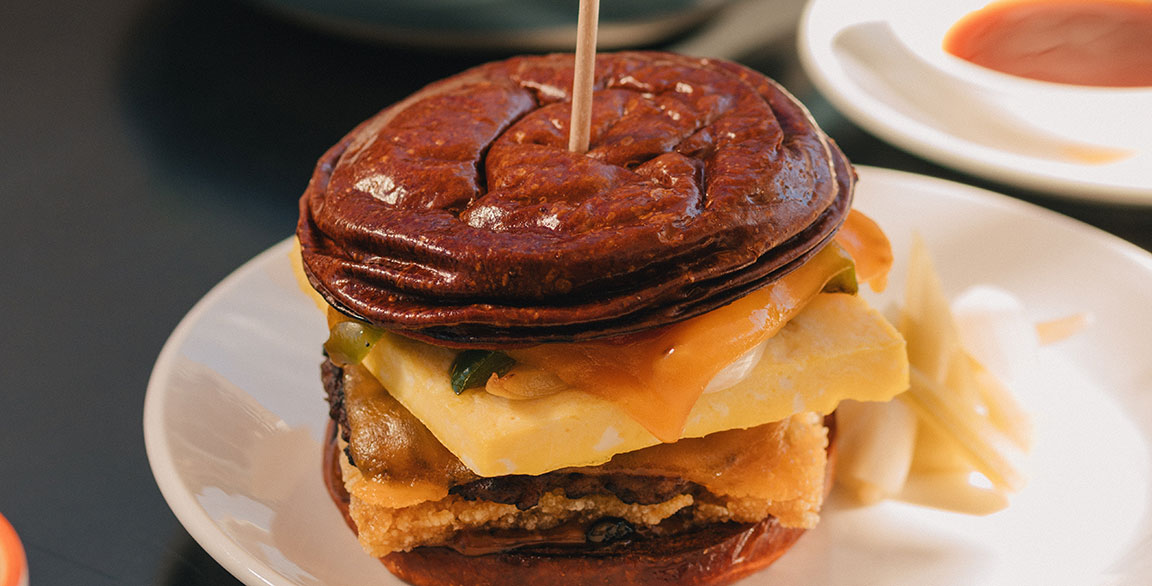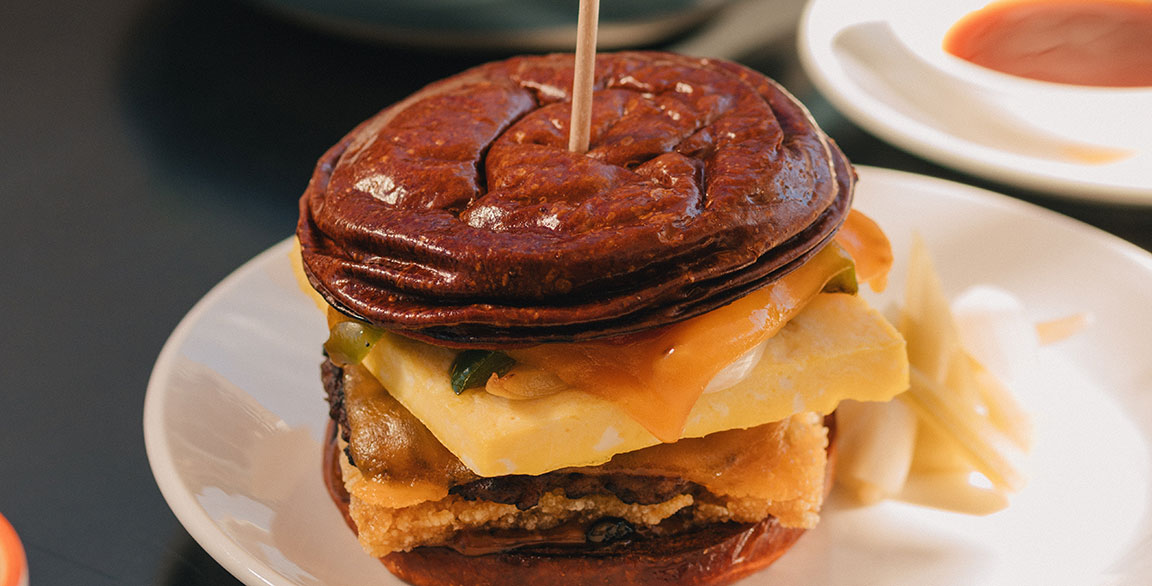 If breakfast can be all day…why can't brunch be an everyday-versus-weekend experience? Some menus are migrating to a brunch-like feel—without calling it out per say. This is especially true with breakfast drawing more from lunch/dinner flavor contrasts. If this holds true, operations with brunch-esque menus will need to adopt and usher in creative menu twists throughout the year.
Many global cuisines align well here, including American-Chinese food. Its comfort-centric positioning and fun expressions of flavor deliver an impactful way to generate menu excitement that energizes diners. Menu developers can show their culinary prowess by infusing American-Chinese flavors into familiar brunch forms.
Restaurants may want to consider stretching their boundaries, embracing the opportunity to breathe life into this playfulness. Enjoy the exuberance of the following riffs, simply meant to spark your operations' creativity.
"Try This"
SHARABLE RIFFS
Firecracker Benedict Fries: Natural-cut steak fries topped with soft-scrambled eggs, candied bacon bits, split red chile peppers, Chinese black bean hollandaise sauce
Biscuits & Butter Minis: Mini buttermilk biscuits served with housemade five-spice apple butter
Orange Lotus: Sliced rounds of tempura-ried lotus root; orange (no chicken) dipping sauce
CLASSIC RIFFS
Hot n' Sour Bubble Waffle: A Hong Kong bubble waffle topped with orange glazed blueberries; drizzled with hot n' sour maple syrup
Phoenix Pancakes: Fluffy green tea pancakes topped with fresh strawberries, plum sauce and fresh whipped cream
Chinese Porridge: Gingered butternut rice congee topped with a halved soft-boiled egg and avocado slices
EGG RIFFS
Sticky-Sweet Pork & Soft Egg Breakfast Bowl: A bowl of creamy steamed eggs topped with crispy pork (ground/ginger-sugar-soy marinated/seared to crispy bits) and ribbons of slivered raw snow peas
Cantonese Benny Toast: Warmed scallion bread topped with boneless char siu pork spare ribs, poached eggs and classic hollandaise
Breakfast Dumplings: Egg and ground breakfast pork sausage-filled steamed dumplings, served with soy-pineapple dipping sauce
SANDWICH RIFFS
Kung Pao Chicken Salad Sammy: Creamy kung pao chicken salad, Bibb lettuce leaf on toasted brioche bread
Sticky Rice Burrito: Chinese black rice, hard-scrambled eggs, breakfast potatoes, General Tso's sauce, in a pressed flour tortilla
Mongolian Beef Cheesesteak: Shaved and sauced Mongolian beef with pepper/onion slivers and melting Jack cheese on a sub roll