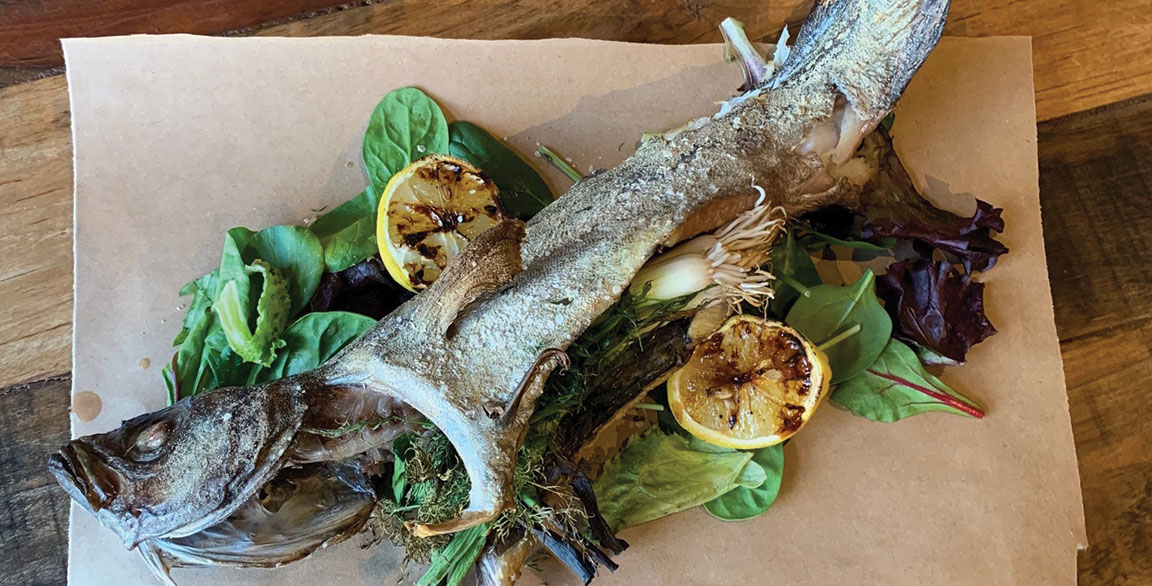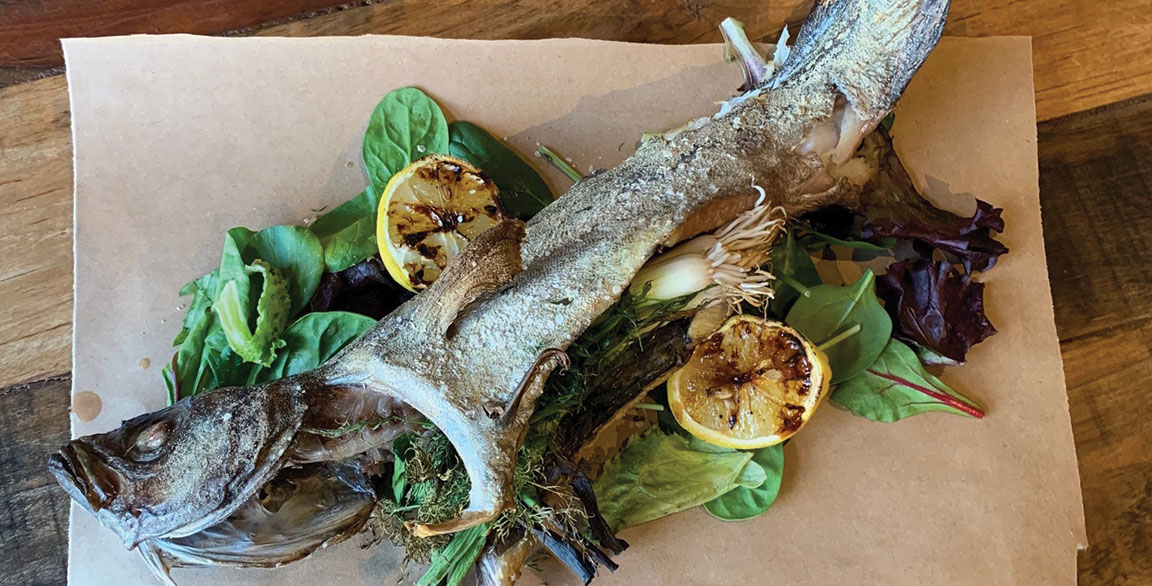 By Flavor & The Menu
May 5, 2020
Skål Beer Hall in Seattle reimagines the cuisine of ancient Nordic traders. Executive Chef Jonathan Bidgood used that approach when brainstorming a special featuring wild Alaska pollock, celebrating the traditional ingredients and techniques of that bygone era.
The resulting dish is his Whole Roasted Wild Alaska Pollock with charred lemon and greens, created in partnership with the Alaska Seafood Marketing Institute. Seasoned with alderwood-smoked salt and white pepper, the fish is stuffed with dill, thyme and spring onion, then flame roasted, using Skål Beer Hall's in-house rotisserie.
"The firm yet flaky texture of wild Alaska pollock lends itself pretty amazingly to a whole-fish preparation," he says. "Hanging it in our orbital-motion rotisserie allows its flavors to meld into the meat.
The success of this dish has opened up a new way of thinking about fish preparation. So many whole cuts are baked or fried, but using a rotisserie imparts the flavor and texture of grilling without too much charring."